Music is a powerful force that can profoundly impact people's lives. Whether you're a musician, a performer, or an event management company, the opportunity to put on a concert can be a great way to showcase great talent. However, organising a music event requires a lot of concert planning. Whether you're hosting a large concert or a small gig, there are certain steps you need to take. You'll want to make sure the show goes off without a hitch so that you can enjoy the music and your audience.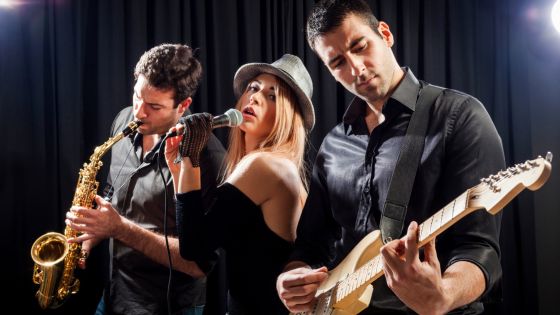 If you want to successfully organise a music concert in Dublin at your next event, there are a few key things that you need to do. From planning to finding the right venue, finalising the artists, and much more, your planning should cover all the aspects of a music concert. By establishing a clear concept for your event, you will be able to make better decisions when it comes to the rest of your planning. These steps will ensure that your event is a success and that everyone involved is happy.
Read along to learn more about concert planning and how to prepare for a musical performance:
1. Planning
Music events can be a great addition to any event calendar. They offer the opportunity to showcase a wide range of talents, are versatile in size, style and budget, and can draw crowds from all over. The concert planning process can be complex, but with some forethought and attention to detail, it's possible to make your live music show a success. The first step is to decide on the kind of music event you want to organise. This will determine the types of artists and talent you will need to book.
Moreover, having a clear budget plan in place is the first step to successfully organising an event with a music performance. A budget will help you to keep track of the costs of your music event and allocate money to any unanticipated expenses that may arise.
2. Finding a Venue
Choosing the right venue for your music show is an important part of organising the event. It can make or break the experience, so it's worth taking your time. First and foremost, choose a venue that's accessible for your attendees. That includes disabled people and those who are unable to get around on their own. It's also essential to take a look at what services they offer to ensure that you have everything you need for your event. For example, does the venue have a kitchen or any outdoor seating options?
Finalising the right venue for your music event is crucial for its success. If you are unsure about how to plan a live music concert or how to prepare for a musical performance, it's advisable to reach out to a well-experienced concert event planner or an event organising company for your event.
3. Identify Your Audience
Pulling off a successful event takes a lot of planning, from booking musicians to organising all the technical production aspects. But the most important thing to remember is that your audience is the core of your music event. The best way to identify your audience is to look at what interests them and engage with them. This will help you identify their interests, which will help you plan your musical event correctly.
Whether you have a solo artist or a band performing at your event, it's important to know what your audience is interested in. That way, you can tailor your performance to meet their needs and expectations, making it the best live music performance.
4. Get the Right Artists
Bringing in a variety of musical talents is essential to the success of your music event. This will make the atmosphere more lively while ensuring your audiences get the most out of their time at the venue. It is important to consider the artists who are going to be involved in the concert. They need to be a good fit for your audience, and they should be comfortable playing together. After all, the performing artists are the ones who will make your event successful.
A live music show is an experience that many people enjoy. Choosing the right artists is a great way to build your reputation, fan-following, and loyal customers in the form of happy crowds. Contact a leading concert or event planner now to learn more about concert planning!
5. Effective Marketing
Once you've secured a venue and signed up your artists, it's time to begin promoting your live music show. If you have a budget, consider placing adverts in local listings, magazines or local newspapers. If you don't have a budget, try to get as many people to your event as possible through word-of-mouth. This can be achieved by sharing content with relevant Facebook groups and inviting people to come along – don't be afraid to reach out for help.
You can also put together a street team, who will distribute flyers and posters in their local area. It's important to make sure you have enough street teams to ensure you're getting the maximum exposure to your audience. Always remember, the right marketing will result in a successful event.
6. Set-up Process
Another important aspect of concert planning is the setup process. It involves coordinating all of the equipment and talent for a show. This is often time-consuming and requires planning ahead. Set up stage gear, including mic stands, microphones, monitors, lighting, and any special effects or electronics (fog machines, laptop, projector, screen, etc.). Also, plan for gear that is going offstage. This should be in a dedicated space in the wings or in a prop room where it can be stored out of the way of traffic.
The artist/manager will need to draw up stage plots, indicating the placement of all equipment. This is especially important when setting up risers and platforms. If you are unsure about the right placement of the gears, contact a leading concert event planner for your event.
7. Prepare for the Worst
When it comes to hosting a successful music event, there are many factors to consider. It's not the easiest type of event to organise, but if you take the time to plan and prepare properly, it can be a rewarding experience for everyone involved. Organising a music performance at your event can also pose a few additional challenges, such as dealing with weather conditions or coordinating technical issues with equipment and talent.
There are many things that can go wrong during a concert, including technical malfunctions with audio-visual equipment, injuries to musical talent, or inclement weather. However, if you plan ahead and do your best to prevent these issues, you'll be able to avoid the worst of the problems.
Key Takeaways
Music is a great way to bring people together, regardless of their age, culture or taste. However, planning a successful concert can be challenging. Putting on a music performance can be one of the most rewarding and challenging types of events to organise. But with the right planning, you can ensure a smooth and enjoyable experience for everyone involved. Ensure everything is ready to go before you start with the music performance. This will minimise any disruption to the event and reduce the risk of damage. Hiring the best concert event planner for your event will help you ensure a smooth run from inception to encore.