Though it's always a beneficial idea to think positively, life may sometimes be challenging. Think of relocating as an example. Relocating is a sequence of hassles in the short term, or at most if we're not cautious.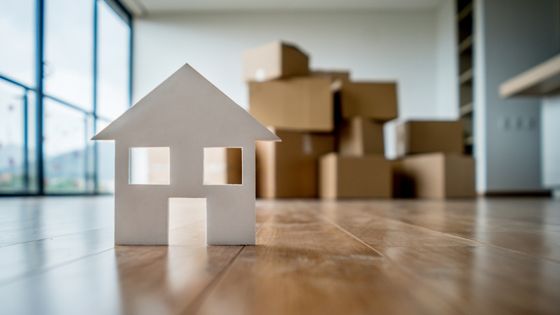 The long-term objective is that you'll be content and established in a house that's perfect for you. There are certain things individuals are not doing right since the anguish of relocating has been likened to the difficulty of getting divorced. So let's make a difference. Check out the advice that will make moving less stressful and smoother in the below sections.
Tips for Smooth Moving Process
Getting Prepared
Making a relocation checklist is a good idea. If you are the best packer in the process, everyone will tell you that you first need to make a moving checklist that includes a schedule. Because the amount of notice provided before the transfer varies from person to person, the timing will also be different for each individual. In certain situations, it may be as little as two weeks, while in others, it could be as much as two months.
When you are having trouble managing your relocation and are unsure how to get started, one helpful way is to create a detailed checklist of the tasks that need to be completed. If you want to check how far along you are in the packing process you must grab a copy of your extensive moving checklist and utilize it whenever you need to.
Organize Your Packing Essentials in Advance
Using a free packing calculator, you may get a good sense of how much packing material you'll need to pack all of your stuff. These calculators are available online. You might be under the impression that the packing materials are relatively unimportant, so overlook their significance.
If you do not have enough packing materials, your packing process might come to a standstill, which would then cause other moving activities to run behind schedule. Use a luggage calculator to ensure you acquire everything you need on the first trip to the store and prevent making further trips because you forgot anything.
Work with Professionals
When it concerns settling into a new house, you probably don't have much experience. It's possible that you've only moved your belongings once or twice in your life, and that's not nearly enough experience to consider yourself an expert on the moving process. To our good fortune, there are people available who've already done this several times before and can assist in making the procedure more uncomplicated; these individuals are the specialists.
When going through the steps of purchasing real estate, it is highly recommended that you engage with a real-estate attorney. With their help, you can be certain that all the paperwork has been properly filled out. Consider employing a reputable moving company that can move your belongings or offers car shipping in order to assist you with the relocation process. When you don't know what you're doing, moving all of your belongings from one house to another is a hectic process, and it just gets more complicated. Make the most of the fact that expert help is available to you so that you may spend less time worrying and more time living.
Budget
Moving can be expensive, so it is essential to create a budget and stick to it. This can help you avoid overspending and ensure you have enough money to cover all the expenses associated with the move.
Timing
Consider the timing of your move, considering factors such as weather conditions, work schedules, and school schedules. This might help you stay calm and make sure the relocation goes off without a hitch.
Distance
Long-distance moves may need the use of professional movers or the rental of a moving truck. Don't forget to budget for these expenses and make all required preparations before the big move.
Insurance
Make sure that your belongings are adequately insured during the move. This can help protect you in the event of loss or damage.
How Moving Can Cause Stress
The moving process can be stressful due to the following reasons:
Uncertainty
A major life event like relocating might cause anxiety about the future. Anxiety and worry may result from this unpredictability.
Change
Moving involves leaving behind familiar surroundings, routines, and social networks. Change can be challenging to adapt to, which can cause anxiety.
Logistics
It takes a lot of work, preparation, and movement to relocate. If you have a lot of stuff or are going a long distance, this may be a very stressful experience.
Conclusion
These strategies may make moving less stressful and hectic. Preparing, packing, and hiring movers will help you relocate successfully. By planning and organizing your move, obtaining assistance from loved ones may reduce moving stress and make your new home a happy and exciting experience. With these strategies and the right mentality, relocating may be easy.