Not being at the best of your health because of a sickness is not a great feeling. Anyone who is not well or suffering from a disease tends to feel down, sad. After a point they begin to feel hopeless and depressed. Whenever we get to hear that any of our family members or a close friend has fallen sick or met with an unfortunate incident. You immediately feel like rushing to see and do everything in your capacity to make them feel better and positive. One for sure can recover faster when they are kept happy, motivated, hopeful and positive. Now you must be wondering how exactly you can make them feel better? Though there are quite a few ways to do so like you can cook their favorite meal, or make them a soup but along with these options there is another simple yet effective thing that can be done and that is taking them 'get well soon flowers'. Flowers can without a doubt put a smile on anyone's face and give them a positive vibe.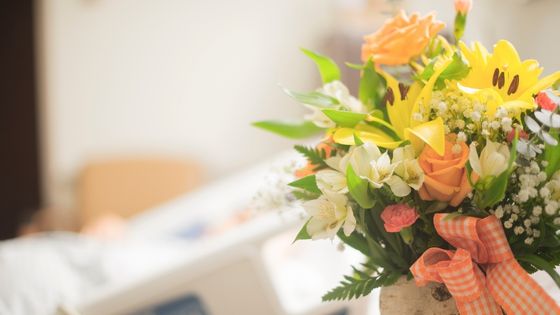 Here is a list of get well soon flowers from your own jackson heights florist –
Peonies –
Peonies are a spring – summertime blossom. This is a beautiful flower with a mild sweet scent. In China this flower is referred to as the king of flowers. You can take a bouquet of peonies along with you while you visit a sick person at the hospital. Place ponies in a vase on their hospital bedside table. So that every time they look at their side, they see those beautiful blooms and feel positive. This flower represents healing and good health. They also very well convey to your receiver that you wish them to recover from illness soon. On top of all this, peonies are a pick as they are not that common to give as 'get well soon' flowers.
Sunflower –
This flower is the perfect pick when you intend to cheer up someone's mood, encourage them to be hopeful and have a positive outlook. The bright yellow flower with a black center gives a chic and vibrant look to the bouquet. Sunflowers stand as a symbol of strength and warmth. Pick this flower for a 'get well soon' bouquet and let it do the job for you.
Tulips –
Tulips are said to be classy flowers and come in all possible colors like pink, white deep purple, orange, red and many more. This cup shaped delicate flower comes out to be great when combined with some green accents. Out of all the colors pink, red and yellow tulips are most appropriate for a get well soon bunch. Just like the tulip flower their meaning is also beautiful yellow tulips are a symbol of positive thoughts and hope. Pink tulips are a symbol of happiness and belief. Red tulips are a symbol of kindness and love. You can get a wide range of tulip colors at a florist in jackson heights ny.
Tips for choosing get well soon flowers –
Choose a bunch of bright and vibrant flowers to make their surroundings light and bright.
Choose a small to medium size flower bouquet, you don't necessarily need to go over the top.
Carefully pick your flowers as flowers and colors have meaning to them and you definitely don't want to give funeral flowers to a sick person.
Pick flowers that are long lasting and low maintenance. Flowers that will go a long way when kept well in a vase.
Next one is an important thing to look at. Choose flowers that are allergy free. As you don't want the sick person to get into another trouble after receiving flowers from you.
Finally choose flowers that are fragrance free or have a very mild fragrance to them.
Now you know what flowers you need to take for some you want to wish 'get well soon' and give a boost of positive energy. You can also check out the wide range of flowers for every occasion with ultima florist, the best florist in jackson heights queens. Check out now!