Tropical flowers are those that are either native to or widely grow in warm climates of the tropical region. Intoxicating aroma and spectacular colors are their specialty, although they also come in pristine white flowers. Gifting a bunch of tropical flowers can instantly cheer up your loved ones.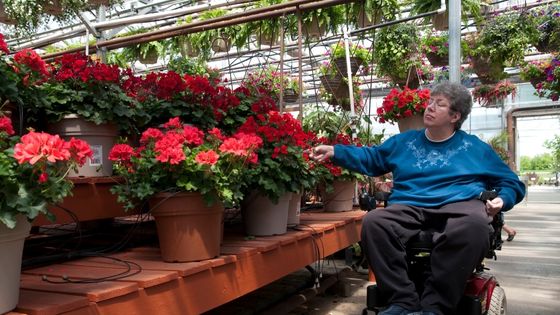 Here are some of the most popular and attractive tropical and exotic flowers perfect for gifting.
1. Orchids
Say exotic flowers and the first name that comes to mind is orchid. The simple and elegant beauty of orchids is unmatchable. These exotic blooms are a perfect choice for contemporary bouquets. Orchids come in different shades, ranging from white, and pink to purple, blue, and yellow. You can pick any color orchids as per the color palette of your bouquet. They make a great addition to it. To create a stunning contemporary bouquet, match the orchids with simple foliage and get ready to receive tons of compliments.
2. Anthurium
Anthuriums, often called red peace lilies, are tropical blooms that make flower arrangements look delightful. Though anthuriums and peace lilies are different, their shapes are similar to an extent. They are also known as the flamingo flower. Anthuriums are open, heart-shaped, and long-lasting blooms available in different colors like pink, orange, blue, purple, yellow, etc. They symbolize hospitality and are popular as hospitality gifts. So, if you have flowers to send to a friend new in town, send them a bouquet of anthuriums to represent the best hospitality.
3. Calla Lilies
Calla Lily is often seen as the show-stopper for wedding bouquets. These exotic blooms are known for their unusual flute-shaped petals and vibrant leaves. They are incredibly beautiful and chic. The flowers are available in different shades like pink, purple, lemon and pale yellow, dark maroon, and even black. The dark maroon or burgundy calla lilies are mostly used for bridal bouquets. Their presence adds an edgy and bold look to the arrangement. Moreover, white calla lilies are often associated with good luck charm and wedded bliss. So, if you are planning to send your newly-wed friend a wedding gift, send a bunch of calla lilies via online flower delivery.
4. Lily of the Valley
Lily of the Valley is known for its alluring appearance. These bell-shaped blooms are one of the most popular exotic flowers. These dainty flowers look divine and carry a sweet scent wherever they go. Hence, they are often the flower of choice for the royal brides. Lily of the Valley blooms for a short period (May to June). They come in a variety of colors like white, pink, purple, and blue. The flowers represent youth, sincerity, purity, and happiness. So, when in-season, get a bunch of lily of the valley for yourself. Search 'order flowers online near me' and get fresh flowers easily delivered to your doorstep.
5. Heliconia
Also known as the Lobster Claw, heliconia is widely used in floral arrangements. They are a perfect choice for rustic bouquets. Heliconia is a group of leaves called bracts. They are associated with bananas and cannas. The real heliconia flowers hide inside the bracts and they are pretty long-lasting. You can find heliconia in red, orange, or yellow. They look radiant and unique when placed in transparent vases with split-leaf philodendrons. So, if you wish to give your workspace a quick makeover, get some heliconia via SnapBlooms, the best flower delivery in the city. Combine them with anthuriums, philodendrons, bromeliads, etc., and place them in a table-top vase to change the look of the place.
6. Marigold
Marigold is a very popular and beautiful tropical flower with different species originating from Mexico, tropical countries of Asia, and other parts of the world. Marigolds are great for creating flower beds for your garden. These plants live for many years and grow very fast. Marigolds are venerated as cut flowers and decorative flowers too. In many cultures around the world, marigolds are considered to be the symbol of good luck. So, it is great as gifts for any happy occasion.
7. Ginger flower
The red ginger flower is another extremely popular and pretty tropical flower that is widely used in exotic flower bouquets along with orchids, birds of paradise, lilies, and other flowers. Red gingers are native to warmer states of the USA, Hawaii, and Australia. This flower cannot tolerate cold weather at all. Red gingers are considered to be auspicious flowers. They also represent prosperity and happiness.
Now you can buy all these amazing tropical flowers from SnapBlooms. Order online and get your flowers delivered anywhere in the US.