In the fast-moving world of technology, almost every industry or sector is focused on progress and growth. The goal of these industries is to shift from traditional working methods to technological and advanced working methods. Industries like the education industry, healthcare industry, traveling and tourism industry, banking sector, and many more have successfully adopted digital ways of working by including technology like web applications, mobile applications, and many more for their users.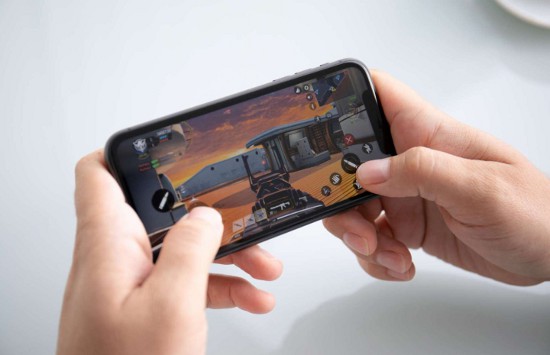 The gaming industry is yet another progressive and famous industry that has not only included technological features like Virtual Reality (VR), Augmented Reality (AR), Artificial Intelligence (AI), etc., in its video games but has also focused on developing mobile gaming apps for users. Developers all over the world are utilizing different gaming engines like Unity or Unreal game development services to invent innovative and engaging game apps in no time.
In this article, we will be focusing on how gaming applications are made addictive by developers. It is important to remember that addiction should not be taken in a harmful and dangerous way. Instead, the word addictive here implies the amazing features and qualities of gaming apps that make them worth enjoying and popular among users.
Mobile Game Apps: An Introduction
Mobile game apps are one of the most creative and useful inventions of the gaming industry, as they have rapidly and successfully grabbed the attention of players. According to the stat, there are currently 1.92 billion mobile gamers in the world. These applications are convenient, as one can easily access them anywhere and anytime. They also have the advantage of running on multiple operating systems, which means there is no limitation on smartphone models for these apps.
With the help of different features, gaming modes, and categories, game developers are constantly developing and launching exciting and immersive games in the app market. In the upcoming sections of the article, we will discuss how these apps are made addictive and how one can level up their gaming performance to stay connected with the community.
The Mechanical Principles Of Addictive Gaming Apps
If you are someone who has had enough experience playing games on smartphones, you will know that not all games are attractive or addictive. At some point, these games lose their charm in the user's eyes. However, this is not the case with addictive games. But how?
There is some technical or mechanical principle behind addictive games that helps them stay interesting and enjoyable at all times. They are
1. Flexible And Scalable Games
The first mechanical principle of addictive games is that developers design them to be highly flexible and scalable. This means there is always room for adding interesting elements to the game, even after it is launched. This adds to the interest and engagement of users.
2. User-Friendly
Games that have user-friendly features and are easy to learn are mostly preferred by users, as they keep them immersed for longer periods of time. For instance, if a game has complex and difficult mechanics, a user will not have fun playing it.
3. Options For Customization
Customization and personalization are two of the key mechanical principles that make gaming apps addictive and thrilling. The customization options are built-in, or the user is given all the rights to personalize the gaming experience. In both cases, this mechanic adds to the replayability of a game.
4. Attention-Grabbing
Addictive game apps are addictive because they grab the attention of players quickly and for an extended period of time. This means that players do not feel the burden of completing the game's levels. Instead, they look forward to exploring the game.
5. Randomization In Games
An element of random features like rewards, extra points, or unlocking an unpredictable level might take players by surprise. This principle of a game adds a lot of value to user engagement and excitement.
What Features Help Make Gaming Apps Addictive For Players?
After reviewing the principles of addictive game apps, we will now be discussing some of the interesting features that game developers utilize to make games engaging and thrilling. Some of them are
A Functional Progression System
Including Progress Bars
Bonus Rewards And Points
Competition And Community
Daily Gaming Activities
1. A Functional Progression System
Implementing a robust progression system in game applications makes them amazingly addictive. This means that the users will have the assurance to move forward to the next stage while unlocking some feature or weapon to use. In some cases, developers associated with Unreal game development services and others add multiple progression systems to a game.
With the help of this feature, player retention is increased, as it gives them a feeling of accomplishment as well as multiple benefits at the same time.
2. Including Progress Bars
Adding progress bars also makes it motivating for the players to play a game regularly, as it shows them their level of progress in the game and how long it will take them to complete a level.
3. Bonus Rewards And Points
Bonus rewards and points that are given occasionally make games engaging for users. These rewards include in-game money, momentary benefits, items that can be used to enhance characters, and various equipment.
4. Competition And Community
The social features of a game, like in-game competitions, multiplayer mode, co-op challenges, etc., make it fun and exciting for players to stay in the game longer. This feature establishes a sense of competition and community among players, and they feel attached to the game.
5. Daily Gaming Activities
The feature of daily gaming activities makes users log in and play the game daily to avail themselves of some additional points and benefits. A feature like this increases player retention in the game.
Some Tips On How To Improve Your Gaming Skills As A Player
Some tips developers and professional gamers have given to improve their gaming skills include:
Getting engaged in regular practice
Watching gaming tutorials and live streaming for observation and understanding
Gaining information regarding the game mechanics
Trying different types of games to explore capabilities
Initially, playing as a team to get support
Making sure that you minimize the sources of distraction while playing
To Sum Up: Addictive Game Apps: How To Make Gaming Apps Addictive
There is no doubt in accepting the fact that the gaming industry is highly progressing in the app development field. With multiple gaming apps being developed and launched on a daily basis, it is necessary for developers, be they Unreal game development services or Unity game development service developers, to implement addictive gaming features in their apps to increase consumer retention and provide an immersive gaming experience.