A virtual event is an online and interactive session that brings together experts to deliver content. These types of events don't include the in-person audience. However, live streams, online courses, and webinars fit into the virtual event definition.
You have already heard that Singapore is the hub of the biggest business and other events. But as the pandemic occurred, many virtual event company in Singapore came into power. They have started converting in-person programs into virtual events. Moreover, professional planners create different strategies for making a program impactful.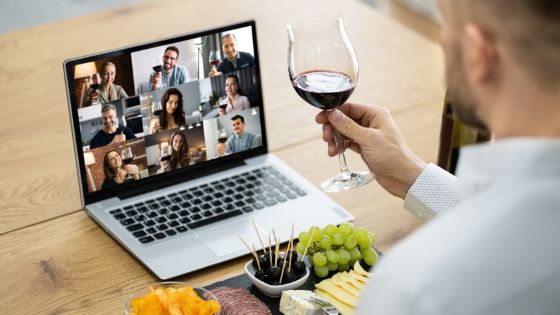 Well, conducting a virtual event for the first time, you might experience many difficulties. That is why we have enlisted a few important tips that help to plan a virtual event easily.
How To Plan For A Virtual Event?
Great strategies and planning accomplish every goal. So, in priority one needs to ensure that they are implementing the right type of methods.
1. Set Your Goals
The first step is to clarify why you want to opt for a virtual event. You would be able to conduct an impactful event only when your vision is clear. So, set SMART goals for a virtual event and ensure your entire team has understood the project.
2. Right Platform And Type Of Event
You will see a range of events and platforms to conduct virtual programs. So, consider your requirements and then choose the best one.
3. Set Event Timing
Ask your virtual event company to set the timing by considering different time zones (according to countries). Only then your viewers can decide which time is suitable for them.
Note: Every nation has different schedules for the holidays.
4. Promoting An Event
The audience will not automatically come to you. So, plan to advertise your event in advance. It will help attendees to get curious and plan how they can participate.
5. Make Timeframes And Choose Speakers
You must make sure that your attendees don't wait for a long time. So, create small sessions including different activities.
When you inform your audience about events, ensure to provide a clear vision with the timings written clearly. It also consists of the relevant links so that the audience can plan their schedule accordingly.
6. Moderators Are Important
Moderators will help you in an online event if things go out of control. An event moderator makes sure whether a speaker is performing their task. Also, they ensure that the audience will get the most information from the session.
Moderators are needed to prevent chaos because people are not calm and polite online as they are offline.
7. Engage Your Audience
No audience is now interested in an "hour lecture," that is why virtual event companies need to plan activities that consist of active participation. Also, it must encourage participants to initiate conversations with each other and ask queries to the hosts.
Choose The Types Of Virtual Events You Want To Conduct
There are different types of programs that are hosted by virtual event company or individual. So, confirm which is suitable for your brand or business. For your knowledge, we have listed different types of events below.
Shopping Events
These days live stream shopping has become the biggest event online. In this event, the host delivers the information about a product and sells it. Also, this includes showing product demos, customer reviews, and more. And on the basis of demos, customer shops virtually for cosmetics, clothes, tools, and other items.
Virtual Fundraising Events
Fundraising events are one of the most difficult things to do virtually. Here the host asks for a non-profit charity, so it's important that their voice is heard. With the help of a good virtual event company and new technological advancements, the event can do wonders. It means this has virtually become the most popular way of raising money.
Virtual Networking Events
In this type of event, attendees are allowed to gather together and make connections with the online crowd. Also, different types of networking programs are easy to host, such as yoga sessions, happy hours, get-togethers after work, etc.
Virtual Social Events
All virtually hosted events are not business programs. These include a small setup including informal social virtual events with friends or family.
Virtual Team-Building Events
Usually, offices conduct virtual team-building programs. It allows participants to engage in different types of team-building activities. It helps people to build team morale and that too from their comfort zone.
Virtual Workshops
It is the best way of providing hands-on training to the audience. When the host doesn't have space to accommodate guests, online workshops play an important role. It is also a great way of training your employees or other participants with ease.
Social Live Streams
Facebook and Instagram are some most popular live-streaming platforms. It helps businesses to make contact with their potential and existing customers. Also, live social streams help to build awareness about the product or services offered by a business. You can share new opinions and ideas but need to introduce your company to a new audience to expand the reach.
Webinars
Conducting webinars help to connect with professionals over the globe. Also, webinar hosting is the best way to build a company's reputation and expand the network to a wide virtual audience.
Virtual Conferences
Without a venue and a big team, business owners can conduct a virtual conference for their employees. Similar to traditional events, virtual conferences offer opportunities for the audience to collaborate and interact with each other over new ideas.
Hiring Event
It may seem a little weird, but the pandemic has invented virtual hiring events. It provides a great way of narrowing down your search to identify qualified candidates. Moreover, there is no need for employers or recruiters to invest time in recruiting.
Conclusion
Now you have read about the procedure of conducting a virtual event and the types of event that are conducted virtually. So, the major work is to find an event planner in Singapore that can handle work easily. Also, a planner must have clarity of mind about what their goals are. You can describe your requirements to the event planner and ask them to work accordingly.
Hopefully, you have found this guide helpful in conducting an event virtually.
All the best for your next event!