What is a Man with a Van Service?
Man With a Van is a type of removal service that is often compared to a removal company service. It consists of one person, rather than an entire organisation like a removals company. They only own or have one car, which they use for all of their clients, in contrast to removal companies, which can have multiple trucks to accommodate the various needs of their clients.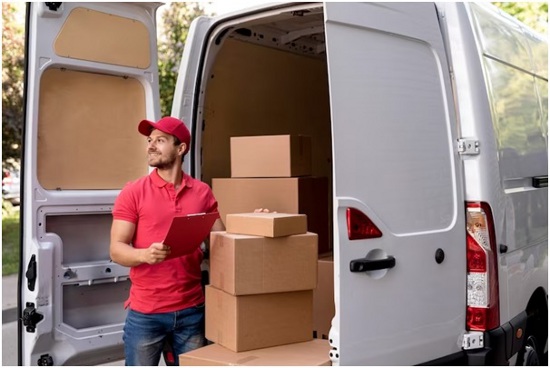 There is also a significant difference in terms of money, as van removal services offer full packages with flat rates or charge rates per hour for their services. Planning is another thing to keep in mind when choosing a Man With a Van Service.
How Does a Man and a Van Service Work?
A Man and a Van service is an easy-to-hire service that doesn't require extensive advance planning and makes everything easier to plan and execute. They are usually experienced people who know a lot about packing, moving and everything related to household transport. One of the greatest benefits of a man with a van in Kent is their availability, which makes it simpler for them to accept last-minute offers.
A van removal service is frequently easier to locate than a removal company if you have an extremely urgent need. They can move more quickly because they have more experience and will treat your belongings with extreme care. This is another good reason why people prefer to hire them.
What Services Are Included in Man and Van?
As previously mentioned, the man with a van company provides a wide range of services for handling and transporting goods and households.
If you're wondering what a man with a van can provide, we've got a list of everything for you below. Among the services man and van services offer are
Home Removal: The primary service, or at least what most people use when they need to move to a new location, is effective house removal.
Office Removal: A man and van also handle the extensive list of small items you have in an office that you need to move to a different location.
Packing Supplies: When you're moving, gathering all the necessary packing supplies can be quite exhausting. Most people don't have the time to buy more things on top of having to organise everything, so people from Man and a Van can also provide packing supplies to simplify your things.
Storage Facilities: Storage is usually included in the removal service, so if you need to store some furniture or appliances for a short while or for a longer period of time, a man with a van will pick them up and store them in their facilities, or at the very least, locations that they have rented out on a long-term basis as part of their operations.
Waste disposal: Removals involve more than just moving from one location to another; you also need to carry your rubbish and unwanted items to places like household storage or donation centres.
Delivering and Picking Up Items: In addition to moving and other large operations, man and van are also able to carry out smaller tasks like picking up items from one location and delivering them to another.
Why Use a Man and Van Service?
There are several advantages to hiring man and van services that we haven't yet discussed, but there are some more reasons why you would want to do so.
You can get better, more individualised service by talking one-on-one than you would from larger businesses. As a result, from the moment you get in touch with them, you'll experience outstanding customer service.
You won't experience any additional surprises once the service is complete if you are aware of the price upfront. This doesn't mean that one man and van will own more than one vehicle; rather, it just means that you can hire the one you feel best serves your needs.
They will notify you in advance if any fees will be charged, so you can choose whether to switch your payment method.
Before moving forward with hiring a removals service, you should consider the following two general factors:
How big of a vehicle you'll need for your move
How many people can you count on to finish the job quickly?
When moving a few personal belongings or if you're a student and need to transport your luggage to a friend's home or storage facility, a man and van service is best. You'll need a removal service if you're transporting numerous items, such as furniture and appliances, to and from your residential or commercial property.
Man and van services are designed for carrying out smaller-scale moves, typically inside the city limits. The man and van service is your best choice if you're moving a piano or another heavy object that requires extra care during loading and unloading.