Owning a business can significantly increase a woman's sense of self-worth and self-confidence. Additionally, it will enable her to increase the family's income. It goes without saying that she is now financially independent.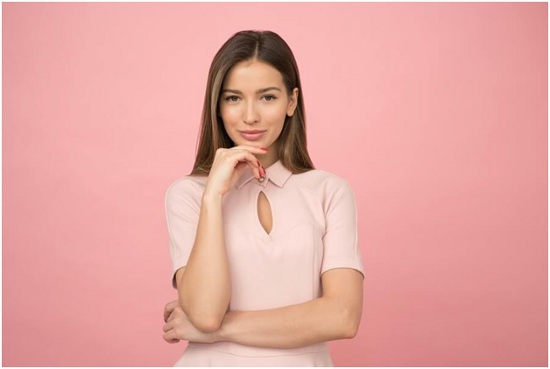 But most people find the idea of starting their own business to be extremely intimidating. Don't you need a lot of money or the right entrepreneurial training in order to launch a business? It couldn't be for everybody, can it? Actually, it is not at all the case.
Here are the top 15 best small scale business ideas for ladies
Top 15 small scale business ideas for ladies
Beauty parlour
This calls for completing some instruction in aesthetic and cosmetic services, which you can readily obtain from a facility or already-existing parlour. Once you have that, this is a very lucrative business because women's demand for beauty services doesn't seem to be going away anytime soon. A beauty parlour is a well-liked and fashionable industry. You have two options: either set it up at home or visit your clients.
Pickle making
Starting a pickle-making business is a great manufacturing business idea in India. It has a very low startup cost and earns a great profit. If you have this particular skill of making tasty pickles, you can make an awesome business from this skill.
Bakery
If guests have consistently praised your bread and cakes at gatherings, it might be time to start turning it into a business. Starting a home bakery might be a fantastic manufacturing company idea for ladies who are talented in patisserie. Cakes are needed all throughout the year, and demand for elaborate, themed cakes is now on the rise. This company may be very successful. The only necessary initial investment is basic baking tools, which you may already own, like an oven and a whisk.
Tiffin service
If you're a culinary goddess, this might be your place in the world. Many people in today's hectic world work away from home and don't have time to prepare their own meals. They also greatly miss eating meals made at home.
You have a fantastic chance to launch a business now. With the possible exception of a few tiffin boxes, you can cook as needed and don't need to buy anything you don't already have.
Content Writing
If you have writing talent, you might start your own content writing business from home and this could be one of the best and cheapest small scale business ideas for ladies.
Daily websites are being launched, and the demand for material is unrivalled. The majority of startups engage freelance content writers because they lack the necessity or funding for an internal content writer. Top freelance writers can potentially make six figures merely by generating material from home. Freelancing websites are a great place to find your first project and slowly expand your network.
Agarbatti Making
Agarbatti manufacturing businesses can be started on a small or large scale. Agarbatti is a consumer product with significant market potential. In India, burning agarbatti or incense for religious and social gatherings dates back a long time. In Indian households, agarbatti, an aromatic powder or paste, is burned as a fragrant fumigant and is said to have antiseptic and insecticidal effects.
Candle Making
Candles have long been associated with religion. As decorative and fragrant candles have grown in popularity, they have also become a key component of interior design and home decor. For small-scale female business owners who have an artistic bent, starting a candle-making business is a terrific option.
Babysitting or Childcare services
Because there are more couples with working partners, there is a huge demand for babysitting and childcare services. You can start a babysitting business if you like children and can take good care of them. The cost of childcare is quite low.
It can begin at home, and as the number of children rises, you might consider renting a space. You must purchase certain toys, cribs, and mattresses. Additionally, you need to have first aid kits and diaper packs.
Become A Financial Advisor
A low-cost yet highly profitable venture for women who have a flair for financial instruments is founding a financial advisory firm. In this industry, those with strong communication abilities will fare better and this could be one of the best and cheapest small scale business ideas for ladies.
Pet Care
Evidently, people adore their dogs. But it can frequently be challenging for people to bring their pets on vacation or on business trips. As a result, when they can't, individuals turn to pet sitters to take care of their furry pals.
This is a business you might want to think about if you enjoy animals and most likely have a pet of your own. Once more, it calls for little to no investment.
Travel Planning
The newest fashion statement is wanderlust. Everyone enjoys travelling, but not everyone enjoys the process of organising a trip. You may provide a travel planning service from any place you can access a computer if you have a working knowledge of travel and basic logistics and this could be one of the best and cheapest small scale business ideas for ladies. You can either enter into agreements with service providers and receive commissions for each reservation you make, or you can work with an established major travel agent.
Homemade chocolates
If you enjoy producing chocolates and have a sweet craving, you can make it your business and this could be one of the best and cheapest small scale business ideas for ladies.
Chocolates produced at home are excellent for both eating and giving as gifts. This has a low investment requirement and offers a high return. With patience, you may be able to convince bakery shops and gift shops to buy their chocolate from you. This business idea is especially successful around Diwali, Christmas, and the wedding season.
Cloth and Jute bag making
The need for cloth or jute bags is higher than it has ever been because plastic bags are being used less and less, and in some areas of the country they are even outlawed. These eco-friendly, reusable, and biodegradable items are available. This business can be started right from your house. If you have a knack for design and can make them seem spectacular, you can supply NGOs, and companies, or even launch your own brand.
Bindi Making
A bindi-making business can be launched by female entrepreneurs with little initial investment. Bindi is a little piece of adhesive-coated velvet material. It comes in a variety of colors, sizes, and images. Bindi the designer may find a market.
Bindi is a consumable good that needs both rural and urban women to produce; as a result, demand for the good is present and growing in tandem with the growth of the female population. One of the most lucrative small-scale business ideas for female entrepreneurs is making bindis.
Graphic Designing
You can establish your own graphic design company if you have an eye for design and some familiarity with graphic design tools. Both the offline market and the online market allow you to contact potential customers. The majority of freelancing websites also feature prospects for home-based graphic design employment. If you have relevant skills then this could be one of the best and cheapest small scale business ideas for ladies.
Conclusion
Women can now easily establish a business with a skill they are good at from the comfort of their homes thanks to much supportive government legislation and social media's ability to promote small-scale business ideas for ladies for free.
If you require assistance with the first funds to establish the firm, there are also a number of microfinance programs that offer loans to small businesses.
But for any woman to be successful in business, she must choose the venture that most aligns with her skills and interests. Hope the above article on small-scale business ideas for ladies helps you to set up your small business.