The skylines of Pakistan's major cities are now dominated by ultramodern high-rise and mid-rise buildings, even though in Pakistan, owning a detached home was once considered a show of pride and respect. Residential towers and commercial skyscrapers are becoming increasingly popular in Pakistan, indicating that investors are shifting their focus from low-rise sites to high-rise buildings.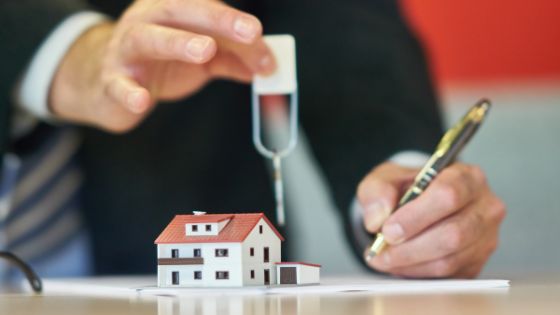 Cities with high concentrations of people are seeing an increase in the number of proposed and built mixed-use and residential structures. Modern services and facilities are provided in these skyscrapers, as well as a remarkable architectural design.
High-rise and mid-rise constructions are becoming increasingly popular in Pakistan for various reasons. Several factors have pushed developers and investors to focus on the skyline. Real estate investment in the country is shifting from plots to high-rise structures because of the scarcity of land and the associated surge in land costs.
In the last few years, there has been a significant increase in the demand for housing in Pakistan.
The research of user data gathered on Zameen.com used in the United States shows the demand for plots in the One Capital Residences Islamabad. There was a 15 per cent increase in the market for apartments. While the number of searches for houses in the area jumped from 39 to 45 per cent.
Plot demand in Punjab, for example, declined from 22% in 2018 to 20% in 2020, while apartment demand increased from 15% to 17%. From 44 per cent to 47 per cent, the need for dwellings in Punjab also increased.
Sindh's real estate market was no different. Between 2018 and 2020, the demand for plots fell from 15% to 12%. But the popularity of apartments climbed from 23% to 25% among potential buyers. In contrast, demand for homes rose from 50% to 54% in the same period.
Compared to 2018, the demand for plots in Khyber Pakhtunkhwa dropped from 22% to 20% by 2020. User search volume grew from 17% to 19% in the area, indicating a significant increase in demand for residences. Furthermore, a 47 per cent to 57 percent increase in housing demand was seen.
Examining Today's Real Estate Market
Real estate developers in Pakistan have noticed skyscrapers' growing popularity. There are currently plots for sale in about 15 percent of the new residential and mixed-use projects developed in major cities.
Aurum's state-of-the-art high-rise development deserves to be recognised here as well. The most reputed housing societies currently offer houses, townhouses, penthouses and apartments in Pakistan to meet the rising demand. Many of these houses have low down payments to draw in more customers.
Construction financing and home loans
The government is aggressively attempting to simplify the terms and process of obtaining a housing loan for investors to keep up with Prime Minister Imran Khan's ambition for vertical cities. In contrast, the State Bank of Pakistan has taken measures to encourage developers to obtain construction funding.
From 39 percent to 20 percent, it has reduced the tax on bank income earned by low-cost home finance. As a result, banks will be compelled to offer mortgage and property loans to middle- and lower-income households.
The Naya Pakistan Homes Programme (NPHP), a hallmark project of the current government that promises low-cost housing for the poor, is predicted to be an unquestionable success thanks to the acquisition of house loans at a reduced markup.
Nutshell Packages For The Construction Industry
The prime minister's relief package has widely praised relief for the building industry. As early as 2020, Prime Minister Abe proposed a relief package for the construction industry warmly welcomed by the real estate and construction industries and their associated businesses. In addition to boosting Pakistan's economy, the new package aimed to improve the lives of Pakistan's daily wage earners through increasing construction activity. There were also additional incentives for developers and builders to construct affordable homes via the National Affordable Housing Partnership (NPHP). Technology trends change the way of construction completely.
All construction materials, excluding iron and cement, were exempt from the withholding tax. As of 2019, research on urbanisation in Punjab indicated that the unoccupied plots in housing plans made up 68% of the province's real estate. However, only 10% of those plots were being developed. As a result, tax breaks for the construction industry were critical to halting urban sprawl and spurring further construction.
Investors, buyers, raw material suppliers, and workers will benefit from this industry's increased activity.
Conclusion
High-rise and mid-rise complexes are becoming increasingly popular due to increased construction activity. The country's economy would benefit as a result, as would the more than a hundred local industries related to the building industry.
It is also possible to urbanise a small area by developing high-rise and mid-rise structures. An increase in urban sprawl causes a decrease in agricultural land, which puts a strain on natural resources and harms the environment. These issues can be significantly alleviated by expanding vertically.
The transition from plots to high-rises in real estate investment has the additional benefit of allowing investors to realise capital gains while also generating rental income, which is not achievable with schemes. To meet the rising housing demand, governments and development agencies have had to expand vertically to accommodate the dense population in large cities.
An excellent location for skyscraper construction has attracted investors to Lahore's Gulberg neighbourhood.