Everyone encounters financial loss and hard times at least once in their lifetime. You need a lot of positivity and determination while dealing with financial problems, as things often don't work out as expected despite all the hard work. But it doesn't last forever! So don't lose hope if you are going through such bad times.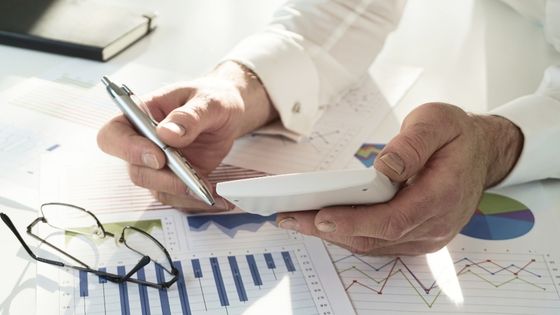 7 Useful Tips to Combat Financial Crises Successfully
You need to calmly plan to manage financial challenges by finding additional sources of income and simultaneously reducing your expenses. Here are 7 suggestions to help you successfully rebuild after a financial loss.
1. Don't Take Desperate Measures
It's natural to sort to desperate measures to escape financial pitfalls. But you must think twice before making any impulsive decision. For instance, withdrawing all your savings or mortgaging your assets might not always be a good idea. Also, you might not need extreme measures to deal with financial problems every time.
You can understand the importance of building an emergency fund in such times. A backup certainly lowers your anxiety levels and provides much-needed buffer time to make the right decision.
2. Follow a Monthly Budget That Includes Savings
Till now, you might've found it non-interesting. But making a budget and following it diligently is the key to rebuilding after a financial loss. A budget is a tool that saves you from spending more than you have. It can also help you plan your savings and emergency funds. And now is the time to innovate your ways of saving money.
A high-yielding digital savings account provides you with higher interest than traditional banks. They are also highly convenient to use.
3. Reduce Your Expenses
Now isn't it a given? One of the first thumb rules of not getting drowned in the wave of financial losses is to put everything that is not necessary on the back foot. A monthly budget will come in handy in tracking expenses that are not mandatory.
For instance, your gym membership renewal, eating out costs, and OTT subscription can wait until your finances are back on track. Remember, these are temporary measures until you can rebuild after financial losses.
4. Take Care of Your Mental Health
Financial losses take a toll on your mental health. Your self-esteem and confidence vanish. And you may also experience bouts of anxiety and depression. This is not to scare you but to tell you that all this is natural and normal and can be managed with the help of mental health professional.
Don't hesitate to seek professional help to maintain your emotional and mental sanity during such times. Contact somebody who specialises in counselling people dealing with financial problems.
5. Find Additional Sources of Income
Finding an additional source of income is as vital as reducing your expenses during financial problems. If you've suddenly lost money due to a stock market downfall or investments gone wrong, a side hustle could be a good idea to recover from a sudden shortage of funds.
This alternative income source can also provide you with a career choice in the future. Many freelance job opportunities are available, such as photography, graphic designing, content writing, etc. You can choose any of these streams according to your interest and capabilities.
6. Use Snowball Method to Pay off Your Debts
It's possible to accumulate debt from various credit card providers when you are low on cash. It can be overwhelming to receive these monthly statements. You can relax as there's a strategy in place to help you manage multiple debts. That's called the snowball method.
It means you should pay your credit card bills individually, focusing on finishing the smallest debt first. You can also target to finish the one with the highest interest first. Until your first target is fully paid, keep paying the minimum amount of others.
7. Plan to Manage Future Financial Challenges
A mistake is a mistake when you don't learn anything from it. Get your learning from this financial setback and plan to manage future financial challenges in a better way. Commit not to let any financial crises block your road in the future.
Recognize what led to this setback – wrong investment, loss of property, or sudden loss of job. Whatever it was, having good savings in place and building an emergency fund goes a long way in cushioning you during tuff times. Remember, Tuff times don't last, but tuff people do!