Ease of account opening with new-age technologies, increased mobile use and data penetration, and affordable discount brokerage rates have underpinned a sharp surge in demat account numbers. The number of demat accounts reached the 100 million mark in August 2022.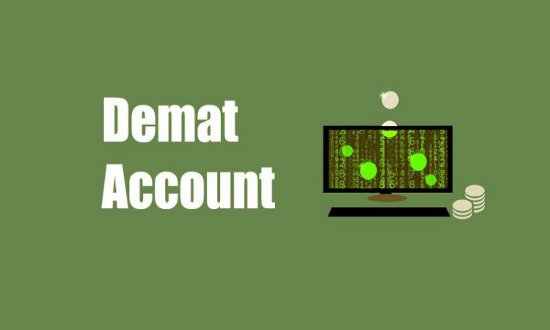 The digitisation of the stock trading system started with the introduction of demat accounts decades back. Many wonder what a demat account exactly is, its features, usefulness, and account opening process. Let us familiarise you with important aspects of a demat or dematerialised account.
What is a demat account?
A demat account is a safe repository that enables you to hold all your financial investments electronically in one place. Whether it is your investment in stocks, bonds, government securities, exchange-traded funds, mutual funds, or insurance, hold all your assets in a single account. The account has eliminated the hassles of physical handling and maintenance of paper shares-based securities.
What is the requirement of a demat account?
Since the introduction of the online trading system in India, stock markets and stock exchanges deal with digital securities only. No security is issued in paper-based form. It makes an online demat account necessary to hold and maintain financial securities electronically.
As per the SEBI (Securities Exchange Board of India), every investor interested in the stock market needs a demat account and trading account with a stockbroker. If anybody has share certificates in paper format, they need to get them converted into digital format to trade them further. It is possible through a demat account, following the dematerialisation process.
Demat Account vs Trading Account
The main difference between demat and trading account is the use. While a demat account is required to hold your financial securities, a trading account is necessary to place trade orders on stock exchanges.
You can monitor your securities using your demat account anywhere anytime and know the growth of your investment portfolio to meet your financial goals on time. Contrarily, a trading account allows you to track your trading transaction to determine your success rate in stock trading.
How are demat accounts considered safe?
A demat account makes the investing process easy, fast, and convenient with the safe holding of investments. It is considered a safe repository for your financial investments because each transaction is completed under the surveillance of the SEBI.
The SEBI keeps a watch on any unusual market movements. It keeps working on expanding its surveillance mechanism to catch market manipulators and fraudsters, and wrongdoings by traders or groups of entities with huge exposure to any stock. It keeps reforming the trading rules in the interests of investors.
What are the demat account charges?
Demat account charges include the following types of fees:
Account opening fee with the stock broker
Account maintenance charges (AMC) that the broker levies to maintain your securities in your demat account
There is a transaction fee for debiting or crediting your securities when you sell or buy securities in the stock market.
How to save on demat account charges?
Discount brokers came into existence to meet the rising needs for demat services and online trading. You can open your demat and trading account with a renowned discount broker to save on investing costs.
Demat account opening fee will be zero.
There might be no AMC for the first or two years of opening a demat account with renowned discount brokers.
They charge a flat brokerage irrespective of the trade value.
Easy documentation to open an online demat account
You just need your Identity proof, address proof and bank details to open a demat account online with discount brokers following a 100% digital process.
Understanding the meaning and need for a demat account is important for every new market participant. Online demat accounts aim to provide a safe and hassle-free haven to hold your financial securities. Invest in suitable financial assets electronically as per your financial goals without any danger of fake securities or delayed deliveries. Enjoy quick transfer of shares for timely transactions to make profits.