Online banks and credit unions offer High-Yield Savings Accounts. They provide higher interest earnings than traditional Savings Accounts. They pay several times more than India's national average of Standard Savings Accounts.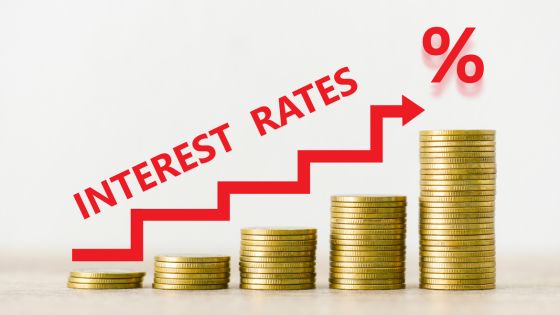 Besides higher interest rates, the highest interest Savings Account works like traditional Bank Accounts. You can deposit the funds into it, yielding an interest rate. You can withdraw the money when needed, though your bank may charge penalties for withdrawals beyond a specific frequency. You can use them to set aside money for accomplishing goals such as setting an emergency fund, buying a car, Home Loan repayments, weddings, vacations, education, etc.
What to look for?
You can fund your new high-yield account by depositing the minimum balance required for maintenance once you open it. Link it to your mobile number and provide the necessary documents and information to the bank. Consider the following aspects while comparing options:
Initial deposit amount
Look at how much money you need to deposit to open a Savings Account. If you have started saving, you may want to choose a bank that lets you open an account with a smaller amount. Before selecting the bank, always compare the benefits, minimum account balance, and initial deposit amounts.
Minimum balance
Note the minimum balance requirements to earn the stated interest rate. Some banks' rates are tied to your balance, while others may offer the same interest rate across all balances. Research and enquire well before opening the account on your Banking app.
Account fees
Fees eat away the interest earned on your savings. Check if the account you are considering charges a monthly maintenance fee, minimum balance fee, or other fees. Review the bank's fee schedule to understand better what the account might cost.
Compounding frequency
Compounding lets you earn interest on your interest. When shopping for an account, consider how often the interest compounds daily, weekly, or monthly. The more frequently interest compounds, the more your money can grow. The bank informs you about the Savings Account interest rates at the opening time so that you are prepared to analyse your financial goals.
How to calculate the returns?
If you are stuck trying to decide which account to open or whether it is worth it, calculating the interest you could potentially earn can help. The Savings Account interest calculator lets you compare interest earnings based on your initial deposit, interest rate, additional contributions, compounding frequency, and the years you plan to save. You receive the passbook, chequebook, ATM and Debit Card, Online Banking details, and other documents in the banking kit.
Store them safely until operational. Ensure the bank has an extensive ATM network and a responsive customer service helpline for immediate fund access and addressing issues.