The personal loan segment in India has been on a constant rise for over a decade, thanks to its no-end use restriction and ease of availability. As such, the RBI data states that the share of personal loans in outstanding bank credit grew to 25.9% in March 2021, which was 16.4% a decade ago. This is a commendable double-digit growth, considering the substantial headwinds faced by the economy in recent times.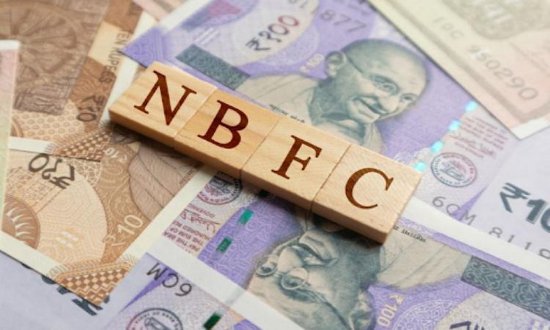 Further, an NBFC personal loan could be considered an ideal way out when addressing big-ticket expenses. Read on to find out how.
How can an NBFC personal loan help manage expenses?
Oftentimes, one may have to face certain financial obligations which cannot be fulfilled through own monthly income. Such obligations can be personal as well as professional. In such a situation, a personal loan comes to the rescue. They are collateral-free and carry a fairly convenient application process.
This solution works well for all big-ticket expenses that would have otherwise left a massive dent in one's savings. That said, one can utilise the corpus achieved through a personal loan for these purposes:
1. Emergency expenses
Emergencies come with no prior warning. Be it a medical condition or an unforeseen home renovation, there might be endless possibilities where a substantial quantum fund is required. If an individual decides to use his/her own savings to meet these expenses, it can put a dent in his/her finances.
Alternatively, one can choose to apply for a personal loan for home renovation or pay off medical debt. This way, one can easily access substantial funds to mitigate immediate expenses.
2. Higher education
Pursuing higher education from a reputed institution in India abroad requires substantial money. Apart from tuition fees, one has to spend considerably on accommodation, transport, living expenses, leisure activities, and much more. To make the cost of higher education more affordable, leading financial institutions to offer personal loans at competitive interest rates and easy-to-meet eligibility parameters.
Furthermore, this type of financing also carries tax benefits along with itself. Thus, apart from meeting the education expenses, borrowers can save their tax outgoes by knowing more about the tax benefits on a personal loan for education.
3. Debt consolidation
Having multiple debts in the form of credit cards or loans can strain one's finances and lower his/her CIBIL score. In addition, it can deplete one's savings drastically with multiple high-interest rates compounding.
Thus, individuals having a significant amount of debt can tackle such a situation by obtaining a personal loan for debt consolidation. Many leading financial institutions offer this financing option through an instant loan app, thus simplifying the application procedure.
By obtaining a personal loan, one can reduce multiple EMIs into one single instalment. In addition, a borrower can also enjoy a reduced interest rate and a flexible repayment tenor.
4. Wedding expenses
Weddings are indeed a lavish affair that can bring in unexpected expenses. On average, Indian households spend 1/5th of their total savings on weddings. Further, an average Indian wedding costs between Rs.20 lakh – Rs.2 crore.
Evidently, to manage such an extravagant affair, one needs substantial funds, which can be attained through a personal loan. With a low-interest NBFC personal loan, one can make the wedding arrangements in peace without worrying about straining his/her finances.
However, whatever the cause, borrowers must remember that personal loans are a liability. Thus, it is essential to form an effective repayment strategy beforehand. This can be done through a personal loan EMI calculator. This online tool provides accurate and swift calculation of the monthly instalments concerning the loan amount and tenor. Furthermore, the calculator also displays the loan amortisation schedule, helping borrowers make an informed decision.
How to obtain an NBFC personal loan?
Here is a step by step guide to applying for a personal loan online:
Step 1: Visit the website of a preferred lender
Step 2: Navigate to the personal loan page and click on 'Apply Now'
Step 3: Fill in a few details and enter the OTP to verify the mobile number
Step 4: Enter KYC and income details
Step 5: Select the loan amount
Step 6: Click on 'Submit'
Upon this, one should wait for the representative to discuss further steps.
For a hassle-free application procedure, one must strive to meet/exceed the lender-specific eligibility parameters. Most leading financial institutions also offer pre-approved offers to existing customers who meet the eligibility. These offers are available on various financial products, such as business and personal loans. They significantly help in simplifying and streamlining the loan application procedure. Prospective borrowers can check their pre-approved offers within seconds by entering their names and contact details.
Evidently, an NBFC personal loan is one of the best ways to meet a host of expenses. Apart from the above-mentioned pointers, one can also use the corpus for business expansion, travel-related expenses, and more.