Sustainable finance has always been the focus of smart businesses and is now becoming a buzzword across industries. Over the years, fintech has led the charge in creating green economies through innovation. In fact, the marriage between fintech and sustainable finance is still the need of the hour for economies that intend to grow and stay environmentally sustainable.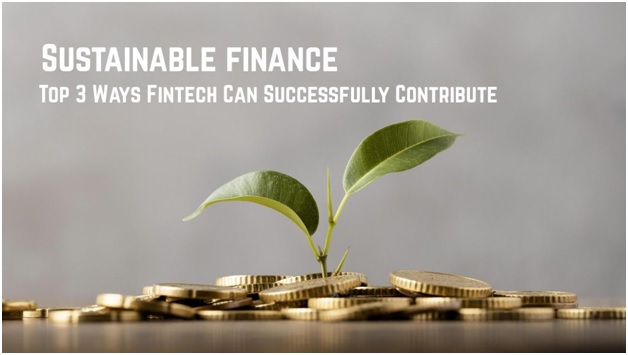 Among the top finance business leaders who believe fintech can set a green example by positively influencing crucial environmental issues is Sanjiv Bajaj, Chairman and Managing Director of Bajaj Finserv. "ESG is not just the right thing to do; it is what will shape a better tomorrow for all," remarks one of the best fintech leaders in India as he shares the ideology that guides practical sustainable development of the nation.
Fintech industry leaders looking to deploy green solutions have their work cut out for them. So, how then can these leaders work towards a low-carbon future? Read on to know.
Embrace The Concept Of A 'Green' Supply Chain
Fintech business leaders are continuously operating at the bleeding edge and now the concept of 'Green' fintech is a reality. While there are many operating arenas, a key way to make an impact is to innovate a green supply chain. From logistics to data and waste management, optimisations here translate to value across the board.
For starters, fintech looking to adopt a green supply chain can revisit mapping and find ways to optimise with newer technology. For incumbents with more legacy processes in place, this is where the most impact is possible. Mapping allows fintech to understand possible areas for improvement, which will guide deployment. Cloud technologies are particularly noteworthy here as it is an umbrella term, encompassing several other sustainability-first solutions capable of impact across the supply chain.
Decarbonise Finance With Digital Systems
There is a need for decarbonisation in finance, especially since data collected in 2021 found that greenhouse gas emissions arising from financial activities amounted to nearly 700 times that of direct emissions. This is a major sustainability issue but thankfully, the transition to net zero solutions is already underway.
Here, fintech can lead the charge as several opportunities exist, including, and not limited to, sustainable retail banking, data-driven sustainability services, and more. Solutions for impact would require more investment in data science to refine models that churn out more accurate and valuable products.
Not just that, blockchain is also another pivotal element of impact, and fintech can and should embrace the concepts of co-innovation. Here, regulators and public bodies are in on the innovation, working together to build financial solutions that work toward a greener future. An example of this collaboration is Switzerland's Green Fintech Network. Designed with the intent to further the efforts of green fintech, it ensures that sustainability remains the priority that it is.
Bridge The Gap Between Consumer And Environmental Impact
While green fintech can only go so far, value-based leadership can take it one step further still. By instilling a culture where sustainability is the USP across verticals, innovation is sure to follow suit. It only takes one visionary leader to pave the path, and there are those who have pioneered intelligent ways to bridge the gap between consumer and environmental impact.
One standout example is the Raise Green platform, dedicated to connecting investors to clean-energy solution providers. By incentivising investments in projects that work toward sustainability, green investing positively contributes to the bigger picture of sustainable finance. And that is just one side of the coin. The other end is to live and breathe sustainability as a company virtue.
Several fintech is now walking the walk as bannermen of sustainability and eco-friendliness. Some have committed to a renewed vision, wherein core business models revolve around sustainability. Prime examples include challenger banks that use consumer deposits to fund sustainability-first infrastructure or solutions to deliver value.
While this is one way to go, another fintech reinvents the wheel to better serve the mission. Take Treecard, for instance, a digital banking solution that is working to undo the norm of plastic cards. Their offering – is a card made out of recycled wood (and some plastic). Here, every time the card gets used, a portion of the fee is used to plant trees.
Fintechs have proven agile in their ability to respond to pressing needs. The commitment to sustainable finance is one of these, and as an industry, fintech has had an overall positive influence. But for it to take center stage, there is a lot that still needs doing. This is where the opportunity for tomorrow's tech visionary lies, and focusing on creating a 'Green Fintech' is a good start.