Debt recovery is complicated, especially when you are dealing with a large customer base. No wonder commercial agencies working for businesses of different sizes need to move past the tedious challenges of debt collection. While there are several methods of collection, some yield results while others don't.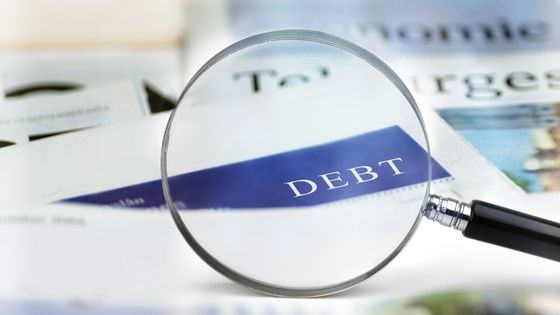 No wonder choosing a business debt collection agency that works may make a big difference from hiring incompetent service providers. While a competent agency will offer a quick resolution, a poorly-performing agency will not act as effectively. The difference lies in the methods and approaches of the debt collectors. Which collection techniques work and are most effective in recovering debts?
Here are 4 collection methods and approaches that yield results during debt recovery from the clients.
4 Debt collection strategies that work
1. Automated tools
Using the latest digital tools is the newest approach for a majority of debt recovery services. Wondering why? Well, it blends the finesses of human skills with the power of machines. With automated and personalized texts, businesses have the power to exercise their effectiveness. These techniques guarantee a better outcome from the day of the first interaction with the debtor to the day of the total collection. Here are a few of those automated tools that reputed collection services use to increase the chances of recovering debt.
• Interactive Voice Response or IVR
The IVR is an automated customer service platform where debtors can respond to calls through voice responses. All it requires is pressing a few buttons on the phone. Due to more personalized interactions with debtors, the agencies obtain real-time insights into each customer and their situations and preferences. Therefore, they can push the debtors to pay off the dues.
• AI chatbots
You have surely heard about AI chatbots but how effective are they when you need to reach out to humans for debt collection? Well, several professional debt recovery services use this technology to automate the process of reaching out to customers. The technology is highly effective in answering the questions of customers and allows the service providers to give them more options for repayment. In addition to this, this debt repayment technique can go a long way to reach out to those customers who are not willing to talk over the phone. What do the chatbots do then? They provide the most effective and accurate answers to common queries and respond to them naturally. The AI-powered tools provide answers based on previous interactions with customers and improve response rates.
• Using text messages
Are you looking forward to a discreet way of customer communication? In this method, you need not call the debtors directly. Instead, an easy way out would be to send text messages to debtors. The debtors are more likely to send text messages to the collection agencies than call back.
• Applications
Using technology improves the customer experience and minimizes the collection time. All you need is to leave a message on the automated voice mail system and find a way to resolve them.
2. Preferring quality over quantity
Whether you are among the small debt collection agencies or the bigger ones, prioritizing quality over quantity is what matters during debt collection and that is exactly what Nelson, Cooper & Ortiz, LLC does when dealing with commercial clients. The Texas-based commercial collection agency serves businesses of different sizes. Ideally, no collection agency should overload the client's inbox with emails asking them to pay the debts. It will only make the debtors frustrated by receiving mail from the same organization. Every service provider must ensure that communication with the clients takes place in an easy format.
3. Use a bunch of communication methods
Do you think that relying on just one communication method works, especially for slow-paying customers? No customer would pay at once, so make sure you have multiple methods to follow to cater to customers. That way, you can fall back on another option when a couple of methods fail to work.
4. Be open about multiple forms of payment
Debt collection just does not stop at communication methods. You have to think about payment perspectives as well. If your client feels comfortable with a specific payment method, then be it. Today, digital payment options are as popular, so not accepting the popular payment forms may be a big barrier as far as collection from the client is concerned.
Debt collection is not a violent practice but an industry that helps commercial clients close down on their outstanding dues. Therefore, they need to stay in touch with the latest techniques of communication to ensure that they work.