A hair makeover is a perfect way to refresh your look and boost your confidence. Whether you're looking to change your haircut, try a new color, or improve your hair's health, you'll need several essential items to achieve your desired look and feel your best. From high-quality shampoo and conditioner to styling tools and hair accessories, the right products and tools can help you create the perfect hairstyle for your unique hair type and desired look. With some planning and self-care, you'll be well on your way to achieving a beautiful, refreshed look. Here's a list of things you might need for a hair makeover.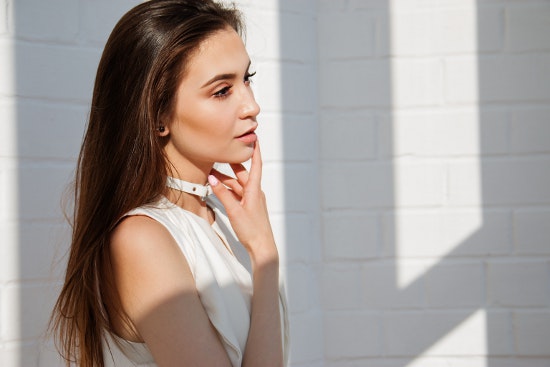 1. High-Quality Shampoo and Conditioner
If you want your hair to look and feel healthy, you must ensure that you use high-quality shampoo and conditioner every time you wash it. It's important to choose products made with natural ingredients, including no sulfates or silicones—two ingredients that can dry out your hair and strip away its natural oils. Shampoo made with sulfates can also cause irritation and even hair damage. When selecting a shampoo or conditioner, look for a delicate balance of conditioning agents like proteins, ceramides, and other humectants. These conditioning agents help restore moisture to your hair, which means less frizz and split ends.
Also read: How To Moisturize Scalp Without Making Hair Greasy Completely
2. A Hairbrush or Comb
A hairbrush or comb is an essential tool in a hair makeover. The type of brush or comb you choose will depend on your hair type and desired style. For example, a wide-tooth comb can help you detangle your hair without causing breakage if you have thick, curly hair. A paddle brush can help you smooth and straighten your locks if you have fine straight hair. Choosing a brush or comb with high-quality bristles that won't snag or damage your hair is important. Regular brushing or combing can help distribute natural oils through your hair, leaving it healthy and shiny. Whether you're blow-drying, straightening, or simply brushing out tangles, a good brush or comb is indispensable for achieving your best hair day.
3. A Hairdryer or Diffuser
Different hairstyles require different tools and techniques to achieve. While blow-dryers are a common tool used in hair makeovers, you can also use a hairdryer or diffuser for simple styles. These devices circulate hot air through your hair, producing smooth, shiny locks. Whether you're blow-drying your hair straight or curling it at the ends, you'll want to look for a balanced dryer or diffuser that suits your style choice. Choose a device with high heat settings and one that's lightweight so you can comfortably lift heavy sections of hair to prevent breakage.
4. Treatments Such as Deep Conditioning or Hair Masks
Deep conditioning or hair masks are integral to your hair makeover. These products deeply penetrate the hair strands and restore moisture to your locks. It's recommended to use a deep conditioning mask once or twice a week for optimal results. Although these deep conditioning products can be left on for several minutes, it's crucial to avoid leaving them in your hair for too long.
5. Wigs
Sometimes it's not always best to have your hair done every day, as doing so can lead to damage and breakage. If you stray away from your natural hair too much and continuously use styling tools, lots of damage can be done. If you start to notice damage, work on healing your hair using deep conditioners or masks. You can even do this before any damage is seen to ensure your hair stays healthy. While giving your hair a break you can opt to wear a wig that fits the style you go for. Wearing a wig will allow your natural hair to heal, all while you still look fabulous. You can find luxury wigs online that suit any style, texture, and color. You could even try something new that you wouldn't be able to do with your natural hair.
6. Styling Products
Styling products are another important part of your hair makeover. These products help give hair extra shine, hold, or texture. Styling products with natural ingredients are best because they won't weigh down your hair and leave behind build-up residue. It's also good to choose styling products made with ceramides, panthenol, and proteins to help restore moisture and strengthen hair. Not only do these products work well with all hair types, but they can also be used in various styles. Depending on your hair type or desired look, you'll want to choose products with extra hold or just the right amount of shine.
Conclusion
Having all the essentials on hand is important when you're getting ready for a night out or need to freshen up your look. High-quality hair products can help you achieve the look and feel you want, leaving your hair healthy and shiny. From shampoos and conditioners to styling products, hair accessories, treatments like deep-conditioning masks, and even wigs, several items can help you create the look you desire.