We mostly idealize and envy women who stylishly and elegantly dress up. The fact to consider is that it's all down to their ability to look smart in casual attire. Choosing a more understated appearance, classic shapes, and neutral colors can give you a versatile wardrobe that always appears elegant.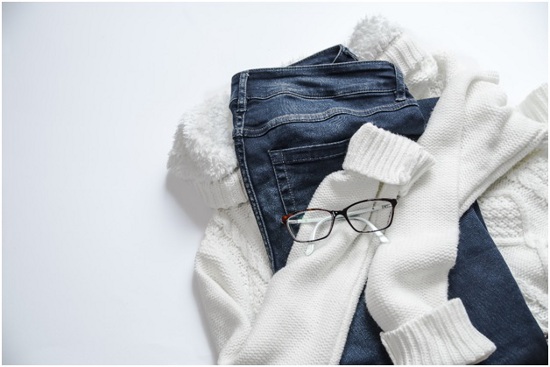 Even though many of us have large wardrobes full of clothing, we rarely wear any of the stuff. When trying to put together a smart ensemble, having too many options can be paralyzing and make it virtually impossible to dress stylishly. Knowing your particular style and ensuring your closet is full of items that naturally match are two requirements for dressing subtly. Following are tips to dress stylishly and elevate your fashion sense by tackling simple pieces.
1: Keep your Dressing simple:
When making your ensembles and purchasing new clothing, keep it simple for a fashionable look. Take away any excess to improve your appearance.
The benefit of keeping your closet simple is that it will help you dress better. You may learn how to get the most use out of your wardrobe and your current clothing with a little effort.
It is not necessary to get dressed over the top and buy stylish pieces to look stylish. Conversely, you can still appear stylish by wearing clothes with simple patterns, designs and forms. By selecting the best clothing ensemble, you may turn every item you own into a winner.
2: Choose a Quality Ensemble:
If you find something you love and wear it frequently, it may only last a year or so, indicating the cost-benefit is transient. Prioritizing quality over everything is an initial step and tip to dress but stylish. Cheaper things might also frequently mean that the quality isn't as high. Purchasing high-quality products made of natural fabrics is a wise move for apparel that will last longer. Winter wear like cashmere sweaters are more expensive than those made of other materials, but they will also last longer and feel far better. You can opt for online options to purchase clothes from stores that have expertise in making high-quality ensembles and can get them at a discounted price by using Spell discount codes. Additionally, if you tallied up all the money you spent on less expensive sweaters, you would likely have already paid for a great sweater.
3: Choose Colors that Suit You:
The correct clothing choices, like choosing the right color and opting for a style that suits you, can make you appear stylish effortlessly. If you pick the color combinations that look best on you, you may easily make plain clothing look stylish. If you're getting acclimated to wearing colors, avoid wearing them in overly striking ways, but don't completely avoid them.
Once you're at ease, pick a few vibrant pieces to twist your wardrobe. Simple, timeless colors are uncomplicated to wear all year long and yet look fashionable. The appropriate colors make you seem better by providing your clothes, whether casual or formal, with a certain nuance.
4: Don't Overlook the Fitting of Clothes:
Simplicity in dressing comes with the awareness that whatever you buy perfectly fits you. Choose the pieces that complement your body shape and fit your body. A suggestion to ensure a proper fitting is to try on ensembles and check their fitting before purchasing them. You may make plain clothing look stylish by dressing properly for your body type.
You risk losing elegance and flair if your clothing does not fit. Wear clothing that fits you perfectly, enhances your appearance and highlights your best features. It is essential to go through your wardrobe often, get rid of the oversized and undersized pieces, and keep pieces in the closet that fit you perfectly.
5: Learn to Sew Clothes by Yourself:
If you know how to cut and sew, you can alter the clothing you already own to fit you exactly. You can even design original, fashionable attire with the correct skills. You may transform regular clothing into something genuinely amazing, trendy, and one-of-a-kind at home without using any additional equipment. Even better than purchasing brand-new clothing at the local mall, you may upcycle unwanted clothing by using its components to create something entirely new and more valuable.
6: Give Attention to Makeup and Hairstyle:
Every fashionable lady knows that hair and cosmetics are the last touches to a look, and something like hair and makeup can be a game-changer for your look. It is worth taking a few additional minutes to do this each morning since it can significantly elevate your style, so you don't have to worry about dressing too simply and minimally. Prioritize the extra time for yourself in the morning and enjoy the advantages for the rest of your day.
7: Go for Neutral Hues:
Although flamingo, rosewood, watermelon, and fuchsia are lovely hues, neutral clothing is far better. Yet, a trending twenty-first-century style goes for the typical selection of light and dark shades and colors in ensembles. Of course, you can have vibrant pastel colors in your clothing, but let's stick with the grey-black-white-brown color palette for the most part. This is the trick to dressing simply yet elegantly. Neutral-colored ensembles can appear suitable and appropriate for both formal and informal occasions and events.
8: Stock your wardrobe with Timeless Clothing Items:
Choosing classic clothing over anything with fashionable or daring patterns is a suggestion to dress stylishly. Highly original cuts and patterns might be challenging to dress and pair with attractive outfits. Rich, colorful clothing attracts attention but doesn't make ladies look sophisticated or elegant. Choose items of clothing you can readily combine and keep on wearing instead.
Final Thoughts:
Wearing fancy clothes not necessarily makes one look fashionable. You can upgrade your look by just wearing simple pieces but knowing the tricks and methods to upgrade it and make your look elegant and voguish. Only keeping heed to minute and mostly neglected details can instantly make you appear classy and beautiful.