Many people may view their medical debt as an embarrassment and refuse to contest or seek help. It greatly affects a large portion of the population. The results can be disastrous if you can't pay a certain bill or your debt has increased too much. Due to this, people may seek medical assistance for very serious cases. Patients who require tests, treatments, or even medicine may go unchecked because they can't pay.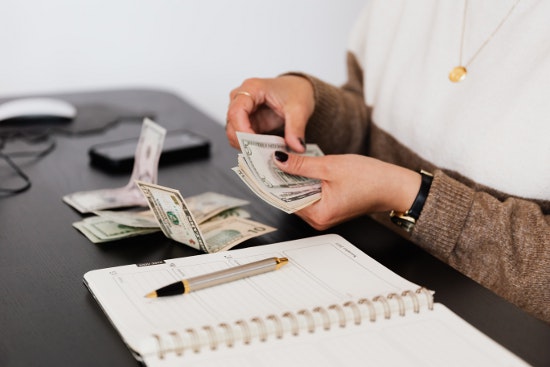 What Is Medical Debt?
Medical debt is a payment that is owed after getting medical assistance. Your health insurance may not cover all your bills, so you must pay large sums out of pocket. If it doesn't cover the full cost, you are liable for paying it.
Medical debt usually develops over time. A severe illness, for example, may include regular hospital checkups, due to which regular expenses are also expected. In the case of accidents, a visit to the emergency room may be costly. If you are unable to pay, your medical debt can pile on.
What Happens if You Are Under Medical Debt?
Suppose you are not able to pay a hospital fee. Your hospital must try to get in contact with you by law. They are also supposed to check if you are valid for financial assistance. If a patient cannot make a payment, it is past due. There isn't necessarily a set time after which you must pay, but your healthcare service providers will start communicating reminders of your debt.
The debt collectors may try to contact you through phone calls telling you about the fines or interest charges that may be imposed if payment is left unpaid. If this doesn't work, they are allowed to take legal action.
How Can You Fix It?
Carefully Go Over Your Medical Costs
If the numbers look unfamiliar, take a good look at the dates of the receipts. Did you receive medical assistance? Confirm all the services charged if you don't remember which treatments, you may have received. If you were the patient, confirm who was the signee to the records. They can help by proving to be a witness.
Gather Evidence
Create a detailed list of all your bills. Send a written notice to the provider and a copy of all pertinent papers, such as medical records from the doctor's office or credit card statements, if you need to contest a charge. Rather than sending original documentation, send copies to be safer.
Confirm Your Health Insurance
Your insurance information must be current and correct to understand what it covers and does not. An oversight can result in hefty payments for costs that your insurance should have already covered.
Take Prompt Action
Try to fix the issue ASAP if you have enough proof that you owe the payment. Check if an insurer covers the entire or part of a bill. Your credit score may suffer if you put off paying the bill and allow it to go into collectors. Act swiftly to challenge the bill if you don't owe it.
Bargain Your Bill
The cost of the bill may be negotiated with you by the hospital. If you pay in advance, the bill can be smaller. You could also inquire about the price that those with insurance pay. The hospital can provide a more convenient plan that allows you to settle the debt over time with no interest. It's not harmful to inquire.
Obtain Financial Support
If you cannot pay your bill, many hospitals provide financial help programs called "charity care". If you are not provided this, find medical debt relief by looking into services on your own. Getting medical debt relief or forgiveness is not an easy task, but some things are often overlooked by patients' eyes, such as medical bills that have mistakes. Making sure that your bills are correct and that you can receive relief or forgiveness is of utmost importance.
Don't Charge Medical Expenditures to Your Credit Card
Suppose you have a high balance besides your medical debt on your credit card statement and can't pay it off immediately. Then you'll be charged a high-interest rate because of your poor credit score. Other creditors will view it as regular debt. Ask your doctor instead for a low- or no-interest payment schedule.
Conclusion
Despite how difficult it may seem, strive to continue speaking up for your family and yourself and seeking assistance. You may feel ashamed but know there is no need for embarrassment. Admit the issue, and help will come to you.