Drones are safe and effective first responders. For law enforcement, a drone can carry thermal sensors, cameras, optical sensors, spotlights, beacons, and loudspeakers to aid in investigations and collection of evidence. Here are more benefits of these drones in law enforcement.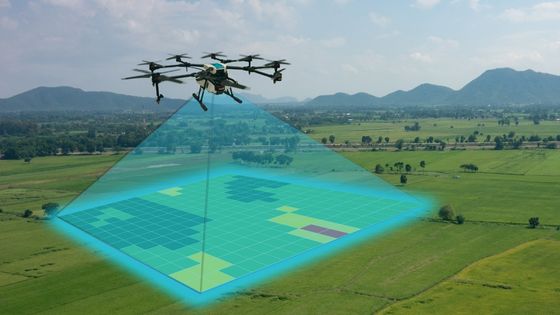 Safety for First Responders
Active shooting incidents have claimed many lives, and this has necessitated the need for better police technology. With a drone, police will have a better vantage point so that they can accurately determine the first cause of action to avoid deaths. When cases of active shooting are called in, the police can deploy drones to the scene immediately, allowing them to assess the situation and create a plan without the culprits' knowledge. Any chaotic situation can be handled in a safer manner.
Monitoring of Large Crowds
It is challenging for police to monitor crowds during protests, events, and festivals. Drones can help law enforcement officers track suspected criminals and monitor the crowds for any illegal activities that might be happening. These drones also come in handy when someone needs emergency services – they can point out when someone is in need of emergency care and where they are. Incase of a crime, investigators can gather details fast to enable them to apprehend the criminals without waiting to reconstruct the crime scene from a computer in an office.
Documents Scenes for Evidence Collection and Reporting
Drones carry sensors, scanners and cameras for fast and effective photogrammetry. With the most advanced drones, law enforcers can automate the data collection process to enable creation of 3D models. These 3D models are ideal in incidence reconstruction to help in investigations. For the army, the military drones can help with 3D maps that offer complete coverage to help decision makers create a strategy. These scanners, cameras, and sensors can help reduce the capture time and reduce risk for law enforcement personnel.
Drones are Cost-Effective Aerial Surveillance Tools
Drones are not only safer but also more affordable. Instead of deploying a manned helicopter that places the law enforcer at risk, the police or the army can send a few drones to monitor the situation. A single drone can send information to the command center and can also connect to smartphones of all decision makers and anyone else with clearance. The live stream allows fast decision making without the huge costs that come with helicopters.
They can be used to map exits and entry points, especially before law enforcers enter a dangerous area. The same drones can survey traffic in high-traffic areas and offer insights on how to direct traffic. As they monitor traffic, the drones will also monitor risks and locations of accidents and alert first responders to help save lives.
Surveillance and Search and Rescue
Drones can go where people cannot and can surveil an area for a long time as long as their batteries are powered. When law enforcers need to watch an area that is either inaccessible or too dangerous, they send drones. These drones can watch over suspects and even follow them discreetly as the law enforcers continue to gather evidence. Drones also come in handy in search and rescue situations. They can be used to locate missing people, thanks to attachments, such as thermal and optical sensors. Although having officers on foot is important in rescue missions, the drones make surveillance of a large area easier as they move quicker.
Disaster Recovery and Reporting
During times of catastrophic events, such as major floods, earthquakes, and hurricanes, law enforcers need to help stranded citizens find the best way out and warn unaffected citizens of impending danger. With drones, the law enforcers and other first responders will not only help people from collapsed buildings and hard to find places, but they can also analyze the disaster patterns to warn other people to take precautions. In instances where the army has been called in to help with the rescue, drones can be sent to monitor the situation before the helicopters go in for the rescue.
Conclusion
Some drone companies, such as Skydio develop drones for law enforcement. These drones feature advanced zoom features, thermal imaging capacity, and ability to add several attachments. Even with the advanced drone technology, the law enforcers still need to be trained on using the drones efficiently.