Customers are necessary for every company, large or small, to thrive and flourish. Good items and excellent service do not ensure that you will get clients. Your marketing initiatives, too, are limited in some way. So, how do you attract customers? A little bit of everything implies that your goods and services must be excellent, and you must spend on marketing efforts. You'll get consumers this way, but what about keeping them?
You can't expect to meet sales and revenue maximization objectives unless your customer connections are vital. As a result, your company needs a customer relationship management software or system that is quality-driven, cloud-based, and feature-rich (CRM). It becomes simpler to oversee the whole sales process with such a system. And once the sales procedures are optimized, you won't have any problems achieving your company goals.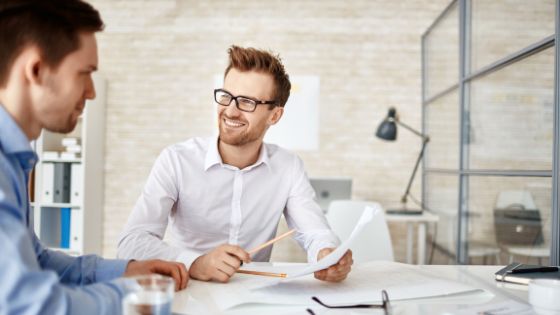 The importance of references was examined while choosing a Salesforce.com consulting firm. However, finding the top Salesforce.com expert will require more extensive screening. References are seen as a necessary component of the process.
Determining Efficacy
The following questions can assist organizations in determining the efficacy of a Salesforce consulting firm they are considering. Even if it's tough to provide definitive answers since client demands vary, organizations may evaluate consultants based on how closely they meet your current requirements and organizational needs.
Consultant's Team Capabilities
It's pointless to collaborate with Salesforce Consultant Companies that have unskilled employees. The consultants may offer their previous project management and success experiences, but the persons taking on your project and representing the organization with whom you are cooperating matter extensively. Examining those candidates before hiring them as your Salesforce consultant of choice is critical.
Quires From Consultant
The following are some of the questions you should ask your consultant:
Is it true that they are SFDC-certified consultants?
Do they have at least ten years of industry experience and an MBA?
Look to see whether they're Salesforce MVPs.
Consultant Team Experience
Examine their previous projects and the number of projects they are now working on that is almost identical to yours.
Check out the projects they've completed that are comparable to yours.
The total number of jobs they've completed to date.
Examine their clientele that operates on a comparable size to yours and the number of clients they have worked with.
Questioning Salesforce Details
What are the team's Salesforce best practices, such as written communication, oral evaluations, and so on?
What are the team's best practices for your business processes?
Is it possible that they have the necessary business experience for your field?
These questions and the responses you get may help you distinguish your Salesforce consultant from the competition.
Consultant Client References
Businesses must verify that any potential Salesforce Consulting Companies have a long list of references to back up their claims of outstanding performance.
Examine the Salesforce consultant's total number of customer references.
Determine which of the customers indicated as references may be referred to.
Check the Salesforce Consultant for Company's customer satisfaction rating. Instead of relying just on Salesforce Consultants' reviews or ideas, it's a good idea to check discussion boards, user groups, and other social media channels to see what others are saying about the Consulting Company, its employees, and customer support.
Salesforce Consultants' Vendor Focus and Depth
Working with a consultant well-versed in Salesforce is critical to your company's success.
Inquire about the vendor's actual income portion, which can be seen in Salesforce Projects.
Check to see how long the organization has been using Salesforce exclusively.
Inquire about the total number of Salesforce systems your potential Salesforce Consulting
Company has implemented
The number of years the Consultant has spent offering Salesforce practice to clients in your vertical sector.
Consultant Project Design
Keeping the project from failing unexpectedly is the top concern for the firm and the Consultant with whom it is associated.
Recognize the degree to which the project is reliant on custom code.
Determine how much of the project's resources will be sourced from offshore.
Check to see whether the consulting firm guarantees a smoother project run, and inquire about who will be operating the Salesforce project.
Ensure that the Consultant does not outsource the job to unidentified third parties.
Conclusion
In conclusion, it may be concluded that one may always first understand certain things before hiringan salesforce consultant. Salesforce consumers have mostly complained about the clumsy User Interface. The web has progressed to responsive design. However, the Salesforce UI did not follow suit at first. Salesforce has to rethink its platform's architecture and how applications are created on it as a result of this. All of this culminated in the release of a new platform known as 'Lightning' by Salesforce and dubbed "The Future of CRM." Lightning is a brand-new Salesforce setup aimed to deliver extra analytics and in-line intelligence to generate more sales.