Most people will look for the product or service they want online first. This means that your business needs to be able to compete with all the other options out there. To do this, it's important to keep up with current trends and know how people act in the market today. Using good digital marketing, you can reach the right people in a number of effective ways. This will help people recognize your brand and understand what your values are. With that in mind, here are some ideas for connecting with customers.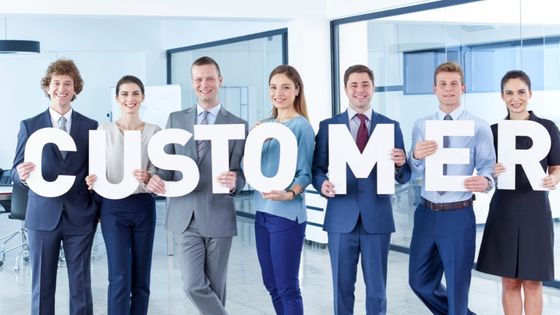 Create An App
You might want to think about making an app for your business. You don't have to know a lot about technology to do this. Work with a reputable app development company that will focus on your business objectives and help you reach them with the best design for your brand. Mobile apps are very useful in today's market, and if you work with an app development agency, you can make sure yours gives your customers the best experience possible. In this way, not only will you impress your customers, but you'll literally be connecting with them as well.
Give To Charity
Your business can benefit in many ways from giving money to charities; it's a great way to show your customers what your company stands for. Work for a cause that you're passionate about, such as donating to veterans, and make sure the fact that you give some of your profits to whichever charity to choose is mentioned on your social media, your website, and perhaps your marketing literature. Remember that people often choose brands that have clear values, and if you can make yours stand out, you could make more sales.
Social Media
Social media is a great tool, and using it doesn't have to cost much money (although if you do put money into your social media campaigns, you can extend your reach – it will depend on your budget and who your target market is).
One of the keys to good social media that connects with people is to update your accounts often and talk to as many of your followers as you can when you're online. Use online analytical tools to find out which social media platforms your target audience uses most, and in that way, you can ensure you are making the most of your time and effort. If you want to reach more people on social media without paying for ads, you need to put your efforts in the right places and make your accounts as good as they can be. Put up interesting content that is tailored to customer profiles.
Good SEO
You need a good SEO strategy to make your new business easier to find online. This will help your website get to the top of the search engine results pages. Google's most recent algorithm ranks websites based on how well they work for users as a whole, and therefore, because of this, it's important to make sure your website is well-organized and free of bugs.
Ultimately, you want potential customers to be able to quickly and easily find the information they need. To make this more likely, you could add updated FAQs or even a chatbot service to help people help themselves.