Telecommunications has come a long way since its inception in the 1800s. Today, there are many different jobs available in the telecommunication industry. These jobs include telemarketers, customer service representatives, and engineers. There are also many opportunities for people who want to start their own business in telecommunications.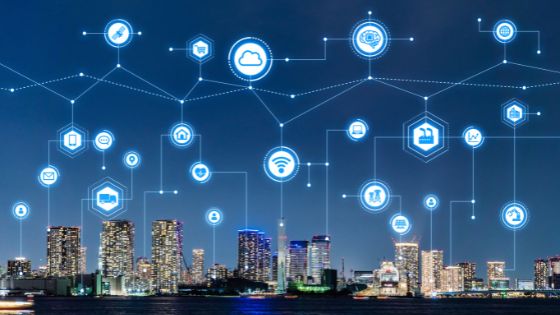 CompTIA Server+ Certification for IT Professionals
CompTIA Server + approves the expertise needed to build, maintain, support, and troubleshoot components related to your organization's server hardware and software.
Server + certification includes server support from six major IT domains: computer hardware, software, storage, IT environment, disaster recovery, and troubleshooting.
The CompTIA Server + certification is typically intended for network administrators, computer engineers, help desk technicians, hardware technicians, and IT professionals who require in-depth knowledge of server technology, disaster recovery, and troubleshooting.
System Support Specialist
System support specialists provide help desk assistance and technical support for all types of end-user issues, including: B. Software problems, network failures, and hardware errors. Create and maintain a user account.
After a user reports a problem to the help desk via phone, email, or ticketing system, the technician tracks the problem and begins identifying the problem using traditional techniques and their insights. After isolating the problem, they find a way to fix it. Depending on whether the problem is software or hardware, you may need to replace the faulty hardware or fix the software problem.
If the expert cannot solve the problem, escalate to the appropriate department. We also repair other devices such as printers, scanners, copiers and fax machines. You need good customer service skills.
IT Data Center Specialists
IT data center specialists oversee the installation, testing, and maintenance of all data center sites to provide broadband, voice, and video services. Install, design, and maintain telecommunications-related support features to meet the needs of your customers' network equipment, access provider's network equipment, and your organization. Technicians assist other internal departments within the organization with other tasks, including hardware installation, cabling, and asset management.
Professionals need to have a wide range of expertise. You need solid communication skills, both verbal and written. Specialists need to have good analytical and problem-solving skills.
They also have to be good at customer service. The technician should be ready to work in a noisy environment and be able to lift up to 50 pounds of equipment. After all, they need to be willing to work at flexible times and therefore always have to be available.
Specialists oversee server centers and other centralized repositories for computer systems for cloud, data, and IT-enabled businesses. You need to keep your network running smoothly, users access your data, and keep your processing speed and power supply efficient at all times.
LAN Network Manager
A LAN manager, also known as a local area network manager, is a specialist in charge of your company's internal computer network. The LAN administrator has various responsibilities, including: B. Network design, configuration, and management.
You need to troubleshoot network issues and provide technical support to your end users as needed. In many cases, the local network manager is also responsible for overall network security.
To become a network administrator, the candidate must have a bachelor's degree in related fields such as information technology, computer science, and telecommunications.
You can also get a bachelor's degree to show better knowledge in a particular area of interest.
Years of relevant work experience, especially with network hardware and software, is a big plus for any candidate.
Network Cable Technician
A Network Cable Technician`s job entails building the infrastructure of all telecom networks, such as Local Area Networks (LANs), Wide Area Networks (WANs), and Cable TV (CATV).
As the functions are very technical, applicants for this job must have expertise in designing and installing networks to meet the clients` requirements and comply with the designated industry standards.
Known also as Networking Cable Installers, they must install, troubleshoot, and maintain video and data cables and copper and fiber cabling infrastructure as per the standards of the organizations where they work.
Network Cabling Technicians assemble and arrange material and equipment, explain and verify service orders, drawings, specifications, particular needs, and instructions, run, pull, stop and splice copper and fiber optic cables, such as CAT5, SE, CAT6, low voltage cables, and fiber, mount telecom equipment while adhering to best practices, industry standards, and manufacturer requirements, aid in arranging routers, hubs, install support structures, including racks, ladders, and j-hooks, and switches using data provided by all teams within the organization, install access control systems and surveillance cameras, and maintain good relations with clients by listening to and then sorting out their issues or escalating the same to their seniors.
Candidates with a high school diploma or a G.E.D. can become Network Cable Technicians. However, because it is a physical job, applicants must be physically healthy and have good communication skills in order to interact with vendors and customers.
It would be an advantage if they had a year or two of experience working in low voltage installation services.
OEM Inside Product Specialist
As a member of the sales engineering team, OEM Inside Product Specialists coordinate network technology issues with customers and interact with support sales engineers. In large companies, work with your account manager to resolve technical issues.
Specialists need good writing and communication skills to interact with clients and promote sales. You also need to meet the latest network needs of different industries, not just specific departments.
In addition to helping customers troubleshoot network issues, OEM Inside Product Specialists attend conference calls to determine customer needs and suggest relevant support and implementation solutions. We provide support by responding to customer request for proposals (RFPs) for technical content and present the value of your organization's solutions through web conferencing or in person. specialists design and present demonstrations to convince customers to buy networking products based on their needs. Manage quotes and pipelines for assigned accounts.
Specialists will be responsible for marketing a professional suite of products and services. During the sales process, they provide professional advice to the internal sales team. The Specialist is responsible for providing technical products, solutions, and services that meet the needs of clients of varying complexity over the phone, email, or chat. If not, work with subject matter experts to focus on more complex solutions.
Conclusion
In conclusion, the telecommunication industry has many different jobs available for those who are interested in a career in the industry.
The various fields of work include customer service, telecommunications equipment manufacturing, network design and administration, software development and programming, and more.
It is important to do your research in order to find the right field of work for you, as there is a lot of variety to choose from.