Soft skills are non-technical skills that make it easier for you to work in a professional setting. These interpersonal skills aid your situational awareness and enhance your ability to get work done. Although not taught traditionally in schools, they are critical when you further set your footsteps in the professional world. According to research by the Society for Human Resource Management, it is believed that more organisations are focusing on an individual's soft skills. This means that you must bring excellent communication, reliability, respect, integrity, and adaptability to the table, along with outstanding sales and solid technical skills!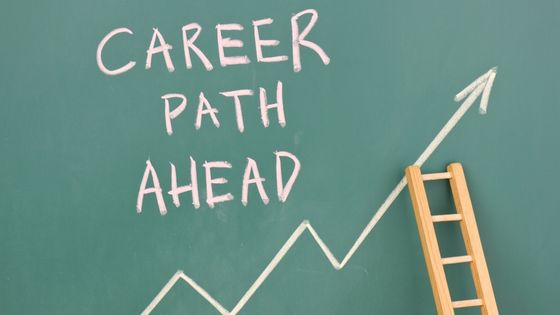 6 Necessary Soft Skills to Improve Your Career Prospects
Here are some essential soft skills you will find in almost every job requirement:
1. Communication
Communication is undoubtedly one of the most important soft skills to possess. Whether written or verbal, it sets the tone for how people perceive you. You have a chance to improve your relationship with co-workers, boost your performance, and set clear expectations between you and your manager for smooth work delivery.
2. Problem-solving
Problem solvers are among the most demanded individuals in any profession. When something goes wrong, you either take action to correct the situation or complain and don't get anything done, which further adds to the problem. Organisations mostly prefer the former lot.
3. Leadership
Developing leadership skills aid in gaining visibility that could lead to increased opportunities and salary raises within the organisation. Mostly, hiring managers look for individuals with the potential to lead the pack for further company growth.
4. Adaptability
Things won't always go the way you plan them to. And successful professionals should possess the soft skill to adapt to newer realities. You need adaptability to become flexible and more accepting of failures to create alternate routes that could lead to success.
5. Critical Observation
Critical thinkers come with a fresh perspective and intuitive solution that can help the organisation to step up its game.
6. Teamwork
Making an organisation successful is not a one man's job to do. It requires a team that works towards achieving a common goal. Moreover, a company would always love to include people that are team players and contribute to creating a positive work culture. Collaboration with team members enhances work quality, making it a big win for everyone!
Some people develop these soft skills along their career path, while some choose to do additional soft skills courses to gain these. Some individuals believe in turning their passion for training into a lucrative career choice and pursuing a profession in soft skills training.
What are Your Career Options in Soft Skills Training?
Soft skills training is a rewarding career choice if you are passionate about training people to succeed in their professional, personal and social lives. Here are some common services you can offer after completing a soft skills training course:
1. Personality Development Training
Today, several corporate organisations prefer employing well-groomed people who can outsmart anyone with their solid communication skills. Many companies provide this training; however, some prefer individuals already possessing this talent. After a soft skills training course, you can become a personality development trainer and help others enhance their personality.
2. Employability Skills Training
Employability skill trainers help individuals become job-ready by applying intensive pre-employment training. They give practical support for building skills needed for specific industries like hospitality.
3. Public Speaking Coaching
A survey by Chapman University concluded that almost 25.3% of people feared speaking in public. As a public speaking coach, you can help people improve their public speaking skills by empowered delivery, body language cues, and persuasive arguing.
4. Corporate Training
A lot of corporate companies train their employees to gain a competitive advantage. Corporate trainers help organisations enhance their employees' soft skills to thrive in the fast-paced business environment.
Apart from the above career choices, a soft skills trainer can also pursue a successful career as a communication coach, behavioural skills trainer, team management and motivation trainer, etiquette coach, confidence coach, and body language coach. Beginning your career as a soft skills trainer is a rewarding choice as you get to start your own business, steer away from the regular 9 to 5 schedule, enjoy professional freedom, choose your own projects and achieve financial independence!