SEO is not just about optimizing your website for SEO purposes. It's also about understanding search intent and identifying relevant keywords with eCommerce intent. Understanding the search intent of your customers will ensure that your website is more visible to these people. Understanding what those intents are and targeting those keywords with SEO in mind will help your site rank better in search engines.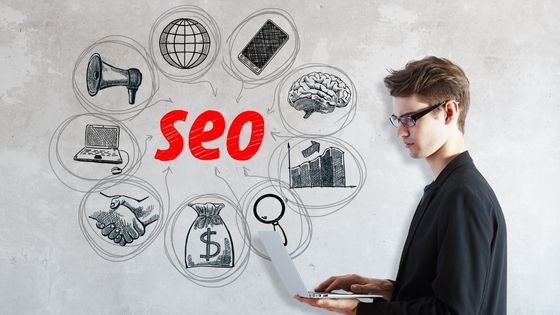 Page load speed
eCommerce websites need to have rapid page loading speeds in order to minimize bounce rates and maximize conversion opportunities. Page load speed is also important for search engine optimization, or SEO. SEO improves the visibility of a website for specific keywords. It is not always necessary for every eCommerce site, but it can help increase traffic and improve conversion rates. Google prioritizes sites that load quickly, which can lead to a higher conversion rate.
If page load time is longer than three seconds, the chances of losing customers are high. One second delay costs an ecommerce website about 7% of its total conversions. That means that a $50,000/day ecommerce site could lose $1.28 million in revenue per year. Therefore, ensuring that a website loads quickly is a top priority for website developers and testers.
In addition to page speed, it is also important to optimize the website for mobile users. Mobile devices account for just over half of all online traffic. Furthermore, the number of mobile users is growing over desktop users. The Gen Z generation, as well as millennials, are more likely to use mobile devices than desktop computers.
Keyword research
If you want to boost your online sales, SEO is an essential part of your online marketing strategy. Search engines like Google, Yahoo, Bing, and others are a great way to gain exposure. More than 90% of internet users use Google to find information. Every day, there are 5.6 billion searches. A well-optimized website will be easy for search engines to crawl and rank. Moreover, a properly optimized website will also have minimal unlinked pages.
Before you start working on SEO, it is important to understand the type of keywords that your website targets. For example, if your website sells clothing, you will want to target terms related to that product. Likewise, if you're selling shoes, you'll want to target specific brand-oriented keywords. You can determine what type of keywords you want to target by performing competitor research and analysing search volume.
The main goal of ecommerce SEO is to improve your site's visibility on search engines. This can boost traffic to your store, which in turn leads to more sales. Several factors can influence your SEO, including on-page optimization and internal links within your site.
Site security
SEO is essential for ecommerce sites, but it's also important to consider security. Security is a key aspect for Google, and a secure site will rank higher in search results. SSL certificates, for example, will enhance the speed of your site and protect it from hackers and viruses.
If your website is not secure, visitors are more likely to leave your site and not come back. A secure SSL certificate encrypts information that is sent from your store to a customer's browser. This protects sensitive information from being stolen by hackers. Another important step to secure your site is to implement two-factor authentication, which requires a user to submit an additional piece of information after logging into their account.
Ecommerce websites should back up their information regularly, so that they can restore it without worrying about losing customers' data. Also, remember to change passwords often and keep your site updated. A secure site will also rank higher in SERPs and attract more traffic, which will help your conversion rate.
Site personalization
One of the best ways to increase the number of conversions to your ecommerce site is to personalize your website to each visitor. This can be done in a number of ways. First, you can personalize the pages that your visitors see. This can boost the average pages per visit, which reflects how much time visitors spend on your site. In addition, a personalized site will make your visitors want to click through the different pages.
Second, be sure to make sure your personalization modules have titles. You also want to make sure they are as high on the page as possible. This is important because users rarely scroll to the bottom of landing pages, so you want to make sure the personalized touch is above the fold. You should also remember that the visual implementation of personalization may affect load time.
Third, personalization helps boost conversion rates. Personalized content encourages users to return to your site and improves your brand reputation. A personalized website can also improve your SEO results. Google looks for personalized content and displays it on its SERPs.