Do you know that this year's e-commerce retail sales are expected to reach $6.54 trillion? Businesses that sell online should undoubtedly utilize the finest marketing methods to compete with others in this sector and stand out. Here are six ways to increase your e-commerce sales this year.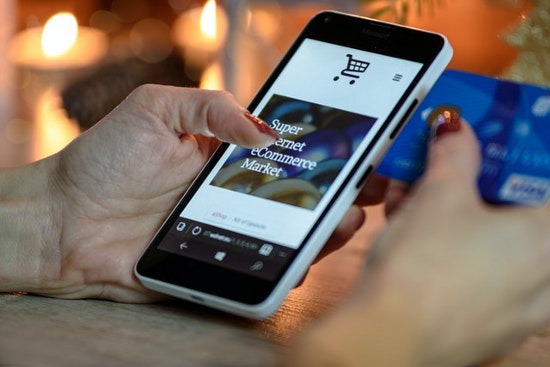 1. Invest in SEO
Optimizing your site for organic search engine traffic is among the most efficient eCommerce marketing tactics for driving growth. When people look for things online, they usually go to Google. In fact, Google is the starting point for nearly half of all consumer searches. So what is the best way to get all these internet shoppers to notice your business? Create a solid e-commerce SEO strategy!
Here are some e-commerce SEO techniques to implement:
Perform keyword research and match content to search intent
Getting backlinks from other credible websites
Enhance website load time
Implement structured data
Utilize image alt text
2. Create Dynamic Content
The main purpose of adopting a content marketing strategy is to educate potential customers about your services or products while also increasing brand recognition. Sharing high-quality and distinctive blog pieces, photographs, videos, and infographics across several platforms will engage prospects with your business.
When you deliver something helpful to your audience, you will build a genuine relationship that will bring in more traffic. So, ensure you give your leads relevant tips, answer their questions, address their concerns, and so on. You should also consider working with content partners to boost your content marketing campaign.
Remember that there are many ways to benefit from content marketing than just blogging:
Create a podcast to showcase your skills or to increase your following
Guest posting on other sites and blogs increases exposure and generates backlinks, which aids with SEO
3. Collaborate with Influencers
Influencer advertising is a smart method to grow your online retail business. It enables you to access new audiences, raise brand recognition, and collaborate with creators who generate revenue for you. Influencers are internet personalities who act as brand advocates. You pay them in the form of free items, cash, or discounts to advertise your business.
Influencer marketing is fantastic for locating relevant customers. Furthermore, using influencers to promote items shortens the sales cycle. Shoppers may buy directly from TikTok and Instagram as social media commerce capabilities expand.
4. Deploy Live Chat
Most people consider live chat programs to be support and service tools. You may, however, use these technologies for Ecommerce marketing. According to analysts, the amount of website visitors that result from live chat sessions has risen dramatically in recent years.
Live chat technologies may help you increase conversions in a variety of ways. For starters, it provides your clients a dependable means to ask inquiries about any items or services they're unsure about before buying.
Second, you may create automated chatbots that deliver messages to consumers depending on the web pages they're on, giving discounts and info that could lead to a sale.
5. Send Personalized Emails
Creating a personalized eCommerce email marketing strategy may significantly improve your online store's sales. According to research, more than 91 percent of buyers are inclined to buy from businesses that communicate with personalized messaging. The simple fact is that people want to have a genuine connection with businesses. They do not wish to be viewed as merely a metric. Personalization increases your relationship with your consumers.
Here are methods for personalizing email marketing:
Address your clients with their nicknames or names
Offer special deals and discounts on customers' special days like birthdays and anniversaries
Provide meaningful product suggestions based on prior customer behavior
Use a segmented email list from a reliable subscriber
6. Reward Loyal Customers
Incentivizing your consumers to buy from you increases sales and improves client lifetime value by fostering emotional attachment to your business and encouraging repeat activity. Customer retention will eventually improve, and you will minimize turnover and increase income.
To create a loyalty program, research your target audience's goals and design a rewards program that meets their needs. Then, make enrollment simple by allowing them to join the program in many ways.
Closing Thoughts
There is no question that the proper marketing plan may assist in reaching out to potential consumers and increasing sales. By implementing the eCommerce marketing strategies above, you can establish a profitable business that provides a pleasant customer experience for customers while also being gratifying and enjoyable to manage.