Your car's exterior, and especially your car paint, is one of the most vulnerable components of your car that need special attention. Your car is not just a vehicle but reflects your personality and your status. Keeping it unattended and being ignorant about your car care will reduce your car's lifetime and the resale or exchange value.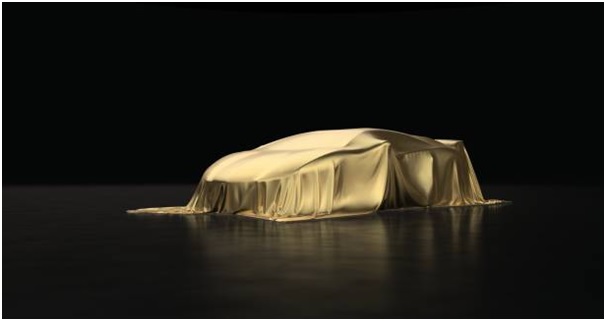 To ensure that your car exterior is taken care of properly, you need to purchase some quality car exterior accessory that will help you perform your job efficiently. It would be best if you select top brands and go through their direction of use to make the best out of them. Also, a little research will make you aware of how you can keep your car exterior showroom fresh.
But above all, the best way to protect the exterior is to park your car in a covered garage or a shaded area and put a body cover over it. Body covers are readily available in the market for different car models. Choose a quality that will suit your requirement and order online through CarOrbis to receive your favourite products delivered right to your doorstep.
Why Protecting The Exterior Of Your Car Is Important?
Purchasing a car is irrelevant without quality maintenance. However, since the car exterior is the part that mostly remains exposed to all the agents of damage on the road, including dust, dirt, mud, and bird dropping, it needs special care. Here are the top four ways by which you can provide the utmost protection to the exterior of your car.
Park Your Car in a Shaded Place or a Covered Garage:
Parking your car under a shade or inside a covered area will be the best treatment you can gift your vehicle. Outdoor parking opens your car to all external threats and damages. If you don't have a covered garage nearby and want to park your car in an open space, opting for a car cover is best.
There are several varieties of car covers available in the market. You can either go for waterproof car covers or breathable ones. Waterproof covers tend to trap all the moisture and can cause damage to the exterior of your car. The best idea is to go for a breathable cover that will allow air to pass through them.
Even if you park your car in the open for some time, avoid parking it under trees and in direct rays of the sun. Your car paint is an expensive investment, and causing damage to it can get heavy on your budget.
Opt For A Routined Car Wash And Apply Wax To Protect Your Car's Exterior:
Car detailing on a regular basis is an important job that decides the longevity of your car paint and the overall appearance of your car. Driving a dirty and dull car to any social or professional party will lower your impression and make you feel ashamed.
The best idea is to give your car an automated car wash by a professional. However, this will save you time and eventually cost you some extra bucks. You can also purchase some quality car detailing accessories at your home and wash your car yourself. This will also help you bond with your favourite vehicle and inspect it frequently.
After washing your car, let it dry completely to prevent the exterior from any water spots. Next, apply a car wax that forms a layer on your car paint and reduces the chance of any damage occurring on your car's surface.
Be Selective With the Quality of the Products You Use On Your Car's Exterior:
Any products you use on the car's surface should be of good quality. You cannot use random products and expect your vehicle to reflect the showroom shine. You should consider only branded products that will provide you with the best cleaning or detailing service. Compromising the quality and purchasing cheap products will ensure a waste of money.
Consider Using A Clay Bar:
Sometimes you might face difficulty removing stubborn dirt, dust, and grime that remain stuck on the exterior of your vehicle. The best way to successfully remove those is by using a clay bar. It pulls out all those contaminants and allows the car wax to perform its best.
Final Thoughts:
Keep your car's exterior dirt free with all these tips. If you are looking for an online platform that offers all kinds of accessories to maintain and clean the exterior of your car, CarOrbis is precisely what you are looking for.
You can easily browse their latest and trending collection from the comfort of your couch and place your order using flexible payment methods. Moreover, you will get your favourite products delivered at the earliest and avail of additional benefits such as free shipping and hassle-free return policies.