One problem you may have if you drive for rideshare is having to deal with uncleanliness. In fact, the people you transport may become sick in your car's interior or throw trash anywhere, among other things. Of course, this could affect your mood and driving abilities. Consider a few ways to keep your car clean if you drive for rideshare.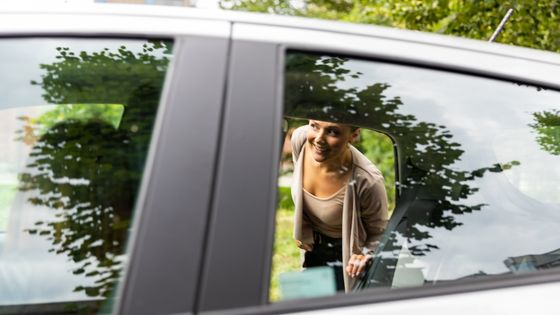 Have Cleaning Accessories Ready
Putting cleaning accessories in your car means you can use your supplies whenever necessary. For instance, you can find car detailing kits online or locally. Plus, you can use your kit to protect your paint and add a glossy shine to it.
Besides this, you may need a vacuum, stain remover, baking soda, or automotive wipes to clear away any messes that can and will happen. You can choose compact cleaning accessories that fit nicely in your vehicle.
You can pick out an affordable handheld vacuum, travel-size stain remover, a small container of baking soda, and other products to put in your middle console. Alternatively, so you don't have to keep replacing supplies, you can place larger containers of cleaning supplies in a basket or plastic storage box in your car's trunk.
Buy a Car Trash Can
When you or one of your passengers needs a place to throw away the trash, you may end up tossing it on the floor. But trash such as gum wrappers, food containers, and more can pile up quickly. This can leave you with a mess you could have avoided if you had bought a car trash can.
A compact car trash can may help you stay organized and clear your mind of clutter so you can think clearly and focus on the road. Plus, you can avoid getting frustrated from picking up all of that trash from your nice car.
Use Air Fresheners
Freshening up your car can become simple when you use air fresheners. Changing these every few weeks can ensure your passengers see you as more professional and likable. For one, air sanitizers are often budget-friendly and can be helpful in eliminating odors in cars. You can also hang an air freshener inside.
There are plenty of products out there you can use to eliminate various types of odors such as pet odors, smoker odors, and others. You can find many at a fair price online. And if you enjoy being eco-friendly, you can find eco-friendly air fresheners that are reusable, healthy, natural, and chemical-free.
When you choose a product, you can consider exactly what types of odors you'd like to eliminate, how stylish it is, how much your passengers would like it, and your own personal preferences.
Wash the Exterior Regularly
While keeping your car's interior clean is extremely important, the exterior is the first thing people see before getting inside. Indeed, first impressions matter, especially when you're trying to earn a steady paycheck.
Therefore, you can take your car to the car wash and wash it regularly. Before you leave the car wash, be sure you've washed the mud, dust, and any other debris which may have accumulated. You'll be improving your professionalism and can feel better for taking care of your vehicle the right way.
Commit to Keep it Clean
Although making a commitment can take extra effort on your part, it's worth it if you love your job. Committing to keeping your car clean can help you stay sane and keep a positive mindset. After all, if excessive dirt and messes accumulate in piles too often, you'll eventually become angry and frustrated.
For your own peace of mind, you can pick a day of the week or time of each day to clean as much as you need to. You may want to write this day or time on a calendar or in a daily planner to remind yourself.
Closing Thoughts
Given these points, keeping your car clean doesn't have to be a hassle. As long as you stick to a routine, you'll likely have extra peace of mind. And you can be in a positive mindset more often and just enjoy the freedom your job gives you. In addition, if you're in a better mood, your passengers will likely be a lot happier.