The sports car is one of the most high-performance vehicle's riders love to own. Its sleek design, high speeds and various other features make it stand out from other vehicles. When you own this speedy vehicle, you want to be personalized per your desires and preferences. You can transform your sports car in many ways, but first, you need the essentials to keep it in good shape. It is important to care for your vehicle to maintain its optimum performance. When your ride is in fine working condition, you can enjoy the thrilling sports car ride to its fullest. So do you want help with the maintenance of your sports ride? This blog will walk you through the best sports car accessories that will help you keep it in the best condition. Let's get started.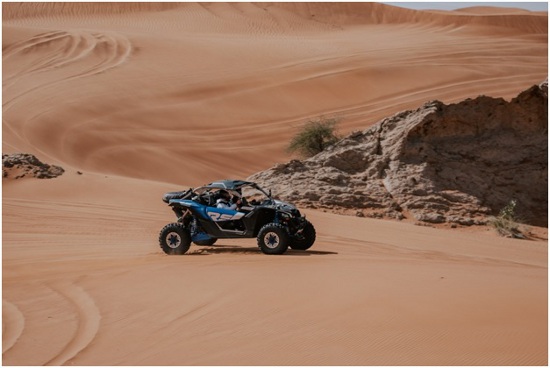 6 Best Sports Car Accessories to Add to your Vehicle
Here are some essential accessories you will need for your sports car. With these accessories, owning a sports car will become car effortless.
Protective Coating for Paint
As we mentioned, sports cars are known for their sleek design; the paint plays an important role in your car's appearance. When riding the vehicle at high speeds, you are most likely to get scratches over your car or lose the paint's shine. However, this does not mean you cannot fearlessly ride your vehicle. Paint protection film has got you covered. It decreases the possibility of paint deterioration from minor scrapes, stone chips, chemical staining, hard water, and swirl marks.
You can also consider using ceramic coatings, which form a layer over your car paint, preventing it from fading due to Uv rays or chemical staining. So, adding a protective coat will shield your car from environmental pollutants and impairments due to regular roadside debris and dents.
Tinted Windows
If you want the best riding experience, you must want cool inside. However, when riding on roads, your car is most likely to be hit by the scorching beams of the sunlight. The heat of the sun makes the inside of your sports car uncomfortable. The sunlight enters your car through the windows; you can prevent it with tinted windows.
Windows tinting will make a significant impact on your car. When your car's windows are tinted, the sun's damaging UV rays are blocked. Moreover, it contributes to keeping your car's interiors cooler when it's hot out, so you don't have to return to a furnace every morning. So consider investing in tinted windows to ensure you only sweat because of the adrenaline, not the heat.
Bumpers
Sports cars are all about thrilling rides with high speeds, which might injure you. In such cases, a high-quality bumper is one of the best sports car accessories to add. A bumper will enable you to ride in style while also protecting you. The main purpose of a bumper is to protect your car in case of collision or any accident. It works as a shock absorber and protects your car's engine and sleek exterior from damage.
Speakers
The ride in a sports car has to be a pleasant one. Because when you are riding with your loved ones, you want the best experience. The best way to make your ride joyful is to play your favourite music in the background. To make it possible, you can get the best speakers to make your experience worthwhile. Although high-quality speakers for your sports car can be a big investment, they will offer you improved sound to enjoy the trip. You can get the best speakers for your sports car at discounted rates using Kemimoto discount codes. With these speakers installed in your sportscar, you can make the most of your ride while breaking the air and listening to your favourite music.
Fender Flares
High speeds and sports cars go hand in hand, and you will have to deal with lots of mud, liquids, rocks and other elements found on roads. These elements can harm the performance and look of your sports car in several ways. And this is where you need fender flares. It is an extension of the fender that offers extra coverage. Its primary purpose is to keep your wheels from throwing mud and other particles. It is one of the best sports car accessories that, besides providing protection, can also be used for aesthetic purposes. By adding fender flares, you may customize the style and look of your vehicle as per your preferences.
Whip Light
If you love riding when the sun sets, you need proper lighting for your sports car to get the ultimate riding experience. Your riding trip seems incomplete and less fun without the whip light. Besides adding light to your vehicle, whip lights can serve as flashing turn signals and braking lights. You can consider the outdoor whip lights featuring a sealed construction that helps keep mud, snow, and rain away from the bar light. So it is a thrilling idea to wrap your stylish vehicle with whip light to enjoy your night drive while having a sense of safety.
Wrap UP!
If you own a sports car, you should know that protection is an important consideration besides style. Adding these best sports car accessories will not only enhance the appearance of your vehicle but will also optimize its performance and guarantee safety. With the right accessories, you can take your sports car to the next level and enjoy an exhilarating driving experience. When choosing the accessories for your sports car, consider the budget, intended use, and your personal preferences. With these things in mind, you can make the best choice.