Finding the right make and model at the right price might be daunting whether you're in the market for a new or used vehicle. When shopping for a pre-owned car, you'll need to make some additional choices, such as buying from a certified dealer or taking the chance on an "as-is" sale from a private seller. But what if you discover the ideal vehicle, but it's located in another state? Is all it going to take to get this made a trip there, a few signatures, and a ride back home? We regret to inform you that this is not the case. Sadly, there's more to it than that. Buying an automobile from another state requires extra paperwork and inspections due to the wide variety of laws that exist from one area of the country to the next. Use this manual as a resource to search for and purchase a vehicle registered in another state.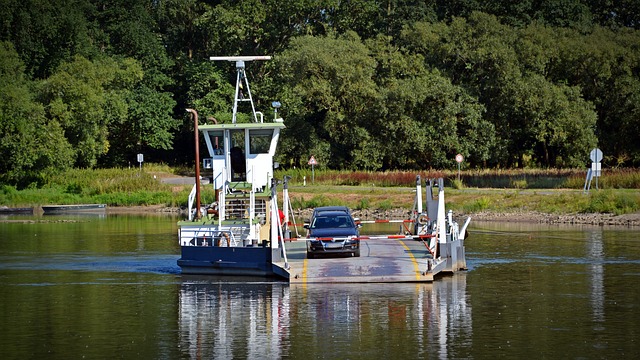 Decide on the Vehicle You Wish to Purchase
To get the most out of your comparison shopping, it's essential to narrow your search to a single make and model of car before beginning a comprehensive nationwide hunt. Search internet review sites, considering your price range, desired size, and other specifics of your lifestyle. It's also good to research the vehicles' crash test ratings, safety features, and owner satisfaction levels. And if you can, take a spin on the model you're considering at a local dealership to get a feel for a car that's as close as feasible to your ideal ride. If you want a feel for the car's engine, navigation system, or other critical features, you might want to take it out for a spin in a different trim level or even a related model. Define the features and options you seek; a detailed description will help you find what you're looking for.
Costs and Registration
Sales tax should go to your home state, where you intend to register the vehicle. Most states levy sales taxes on cars, generating a significant income. Your county and municipal may also collect sales taxes. Before writing the vehicle, pay the state sales tax. You must pay for titling and licensing the vehicle in your state of residence and present a "bill of sale" and transferred title. This may take 30 days in your home state. Before state registration, the vehicle may need to pass a tailpipe emissions test. Depending on the state where you buy and register an automobile, you may require a provisional license plate to drive it home. A dealer will help you write and title the car and pay the sales tax if you buy it from them. Private sellers are solely liable for your safety.
Transport and Insurance
Your new vehicle may or may not require insurance coverage immediately following purchase, based on your insurance company and your current auto policy details. Notifying your insurance company is often all it takes to monitor access to a newly purchased vehicle for a set period. However, not all companies provide this option, so you should verify your coverage before relying on them. If you aren't already covered by auto insurance, you should look into it before you drive or ship the vehicle. You are responsible for securing insurance and, if necessary, temporary registration for the car before you move it to your home state. You'll need to locate a shipper who will deliver the vehicle to your house. While many auto transport firms may be found through an online search, your dealership may also be able to recommend a reputable service. You should know that transporting a vehicle can be pretty costly.
Find a Trustworthy Shipping Firm
Although some car lots offer their delivery service, most insist that customers from out of state choose their own state to state car transport. You may discover a dependable, cost-effective carrier by shopping around online. Companies are required to provide free quotes if asked. The summer is the busiest time for moving companies since many families choose to relocate while their children are on summer break from school. This increases demand for vehicle shipping services and drives up costs for consumers.
Analysis Before Buying
A skilled technician inspects the vehicle from top to bottom before the buyer makes final decisions about the vehicle's condition. You shouldn't skip this step because it's crucial. Not only may it prevent you from making a bad transaction, but it might also help you improve upon a good one. A technician's report might be used as leverage to get a better deal on a used car if it reveals problems that the dealer or private seller didn't tell you about. Doing a pre-purchase inspection won't break the bank and won't take more than an hour or so of your time.
Find Out How Much Money You Want to Pay
To determine what kind of monthly payment you'll be comfortable with, you need to be familiar with the terms and expenses associated with an auto loan. The primary variables in determining your monthly payment are the loan amount, annual percentage rate (APR), and term. One strategy for reducing the size of your loan and, thus, your monthly payments is to make a down payment on your new vehicle.
Evaluate Your Available Loan Options
The moment to start planning how to pay for your next car comes when you've established that your credit is excellent or is on the upswing. Check out the rates offered by your neighborhood bank or credit union, and see how they stack up against the market. Getting pre-approved for financing on the vehicle you want can help you save time at the dealership and provide you leverage when haggling over the final sale price.
Conclusion
Due to state-by-state rules, buying a car from another state involves extra documentation and inspections. Before starting a nationwide search, focus your search on one car make and model. Car sales taxes generate significant revenue in most states. If you buy from a dealer, they will register, title, and pay sales tax. You'll need a shipper to bring the car home. Before buying, a pre-purchase examination is essential. A technician's report may help negotiate a used automobile price. Pre-approval for automobile financing might save time at the showroom.