Nothing compares to cruising down the beach esplanade or into the city center in a classic automobile. It is one of the most cherished aspirations of car enthusiasts, but the harsh fact is that it is not for everyone. Vintage automobiles are a luxury, and they will drain your money account. Regardless of the cost, some individuals would pay everything for the distinct craftsmanship. Above all, it's difficult to resist the allure of a classic car. Because these vintage auto-beauties are incredibly costly to acquire and maintain, here are seven tips to guide you when making this significant investment.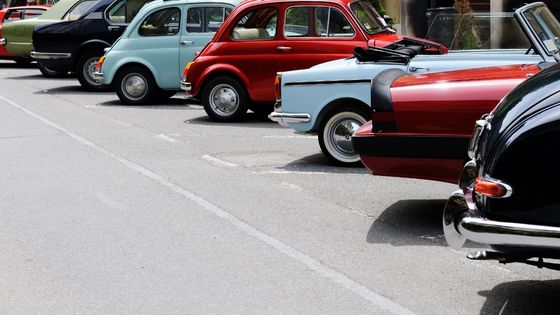 1. Do Your Homework
Most popular automobile blogs/sites will include a history of your ideal classic car as well as basic performance specs. Wikipedia may also be used as a reference tool to provide useful information on previous recalls on some models. On the other hand, Classic automobile forums tend to incorporate reports from test drivers and previous owners on how specific models hold up. Some sites provide readers with a car history check and valuation.
2. Classic Cars Dealership vs. Individual Seller
Which will you pick? When looking for the best offers on the market, you have two options: vehicle dealerships or individual sellers. Despite the fact that working through dealers is generally more expensive, they might be safer and give stronger legal remedies if things do not go as planned. Not to mention that they will most likely have a larger assortment to pick from. While individual sellers are often less expensive, you will not enjoy several of the benefits mentioned above if you deal with a private seller.
3. The Total Cost of Keeping a Vintage Car
Purchasing a classic vehicle is an investment. So, regardless of how much you want a Ferrari 330GT, you must never be forced to break the bank in order to purchase one. After all, once you've completed the purchase, you'll have other life concerns to attend to. Create a budget that includes not only the buying price of the automobile but also other expenditures such as auto transport if you purchase from out of state, spare parts, garage maintenance, restoration, and other essential services, as well as maybe an extra parking place, based on your housing conditions.
4. Find The Right Insurance
In most circumstances, insuring a classic car with a specialized insurance provider is less expensive than insuring it with a standard auto insurer. On the other hand, certain vintage and exotic collector automobiles may be costlier to insure. It is critical to contact your insurance agent to discuss the options for protecting your vintage automobile.
5. Participate in a Vintage Automobile Club
Join a nearby vintage automobile club or a reliable internet group to learn more about the vintage car you're interested in. Members of classic automobile clubs may frequently provide first-hand information on maintenance and upkeep expenses. Some antique automobiles require extensive maintenance to be roadworthy. Some vintage automobiles may cost thousands of dollars in upkeep, replacements, and other servicing throughout the years. Furthermore, the vehicle you are considering purchasing may have previously been owned by a member of the auto club.
6. Arrange for a Professional Inspection
It's usually a good idea to get the classic car inspected by a professional before acquiring it. They will inspect the vehicle's exterior, engine, tires, brakes, radiator, hoses, belts, and fluids. This is especially crucial if you lack mechanical knowledge and may assist you in avoiding purchasing a car with serious issues as well as providing bargaining power.
7. Trade or Resale Value
Owning a historic automobile has the same hazards as buying a house in that its value can fluctuate dramatically. However, it depends on the amount of maintenance you perform on the car as well as the precise model you choose. Vintage automobiles with modern upgrades, as well as limited-run vehicles, will command a premium due to their scarcity. You could even get lucky and come into another collector looking for the same model, leading to a swap for a more prestigious four-wheeler.
Closing Thoughts
When buying a classic automobile, it is critical to ensure that it passes safety regulations and is roadworthy. All the advice provided here should assist you in making the greatest option once you've narrowed down the vintage automobile that's just right for you! The essential thing is to relax and enjoy the choosing process.