Are you itching to escape this summer but worried that your money won't stretch far enough? You can still have amazing experiences and create beautiful memories while keeping a budget. It just takes a little more research, preparation, and organization beforehand. This article looks at some ideas and tips for planning an enjoyable and affordable holiday.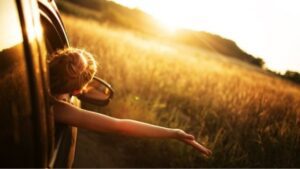 Flying Cheap
It is important to be flexible when choosing a destination, but there are many amazing places to visit without burning a hole in your savings! The price of flights will most likely be one of the biggest costs when booking a holiday, but there are ways to fly for cheaper. Remember to use an incognito browser when looking online, as websites sometimes increase the prices based on your internet browser cookies. Flights can be cheaper if you don't mind an indirect route or a longer flight. Sometimes a quick stop-over in another country will even add to your holiday experience.
Managing your finances
It is easier to keep within your budget when you know exactly how much money you have to spend. There are many budget calculator apps that can be adapted to specific countries you are interested ingoing to. Research what travel features your bank offers or even look into creating a financial plan tailored to your future vision. Make sure to factor in emergency cash. When traveling somewhere new, it is always a good idea to have some notes as a backup just in case. Don't hesitate to take a little extra as you can always exchange the money back after the holiday.
Pack smarter
If you can pack more lightly and efficiently, you can save money by avoiding baggage costs and get on and off the plane quicker. Make a list of the essential items, prioritize space and limit luxuries (if any). There are some really smart tips online on how to pack efficiently and they could make all the difference.
Alternate accommodation
A holiday doesn't have to be luxury hotels, resorts, or villas. Sometimes all you need is a bed to sleep in. There are many cheaper options to explore for cheaper accommodation. There is also a couchsurfing community comprised of travelers and open-minded locals who are happy to host people for free. This is a good option if you are looking to socialize or immerse yourself deeper within the culture. Camping is also a cheap option for many beautiful locations.
Food
Meals out are a staple of any holiday, but they can be costly. Research places to eat before you go and ask the locals what they recommend for the best value. For cheap and authentic cuisine, check out the local markets for fresh food. It is always cheaper to buy bread and fillings from a shop and make your own than splash out on a fancy meal.
In conclusion, it is entirely possible to enjoy a budget holiday as long as you research the best flights and accommodation, plan and keep a record of your budget, pack lightly and efficiently, and don't overspend on unnecessary meals or souvenirs. Do this and you can have the best holiday without having to make back the money when you get home.