A must-have for your bag pack is a travel-size bottle. They save space and prove to be splendid by lessening environmental pollution and saving costs. It is no mystery that travel-friendly bottles are essential for your hand carry.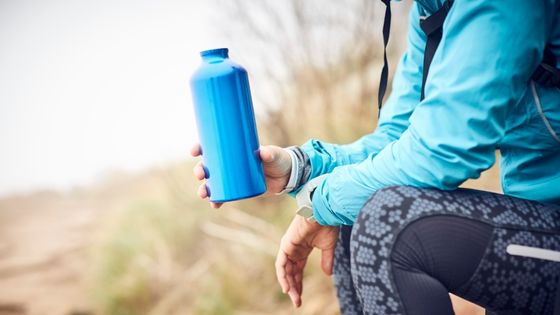 Five reasons to buy travel bottles.
Have a sustainable journey
● Safe money
● Prove to be beneficial
● Keep track
● Have a trendy look
Have a sustainable journey
A large quantity of plastic bottles contributes to environmental pollution. It is important to reduce this waste by buying travel-friendly bottles for multiple purposes. You could fill them with your skincare necessities or drink beverages. There is a dire need to switch ways of consumption to conserve the planet for generations to come.
Using eco-friendly bottles can reduce the number of plastics sent to disposal areas. A 40 oz tumbler with a handle will also be a good option. Furthermore, travel bottles can reduce the requirement for making plastic bottles. These plastic bottles constitute microplastics that may wash off into water bodies and contribute to health diseases. The safest option is to use travel-size bottles.
Save money
Going on tours proves to be costly. Paying for the store-bought bottles is not a wise decision as they are quite pricy. Purchasing bottles might be your last resort if you are traveling with limited financial resources. For this, you can save by taking bottles at a cheaper price. You can minimize expenses by taking your bottles. This will go with your budget too.
One more advantage is that a travel-sized bottle is excellent for containing your favorite liquid refreshments at a good price. Hence, it proves as a great investment. You buy it once and use it for a long time, compared to the plastic bottles bought frequently and thrown away after one use.
Prove to be beneficial
Some say that the taste of water changes when left in plastic holders and warmed. A safer choice is drinking water from reusable bottles devoid of chemicals, which tastes better.
Also, many hotel restrooms have limited capacity, so having small bottles can make it easier for you to make space for your face and body lotions. It is a good thinking to travel with smaller bottles if you are sharing a room on a trip with friends and family. Moreover, travel-size squeeze water bottles can save a lot of room. It will be simpler to get the liquid out from such squeeze bottles.
Water is vital for human existence and growth, so drinking water that is purer and better for you is good thinking. Many companies use fancy statements and marketing tactics to attract customers to buy bottled water, but smart people use travel bottles.
Keep track
You often forget to drink water or other fluids that are necessary to consume. Having a travel-sized bottle will remind you to drink and will assist you to stay hydrated.
Furthermore, when you frequently go on tours, you require more beverage intake due to water-deficient air in planes and weather fluctuations. Consequently, you will get tired of buying bottles, which will be costly too. An efficient alternative is to get travel-friendly bottles that come in many sizes. Such bottles will assist you when you feel dehydrated or want to sip your favorite drink.
Have a trendy look
Travel bottles come with many advantages. You can choose from a plethora of choices to get one that comprises of fulfilling your needs. Today's markets have many options varying from size to color, shape, and durability.
Manufacture of many bottles that have colorful rings printed on them associated with the amount of water intake. This way, it will be easier to trace how much you drank and have a festive bottle on the go. Looking for a travel bottle to fill in bathing liquids or one that you will keep for drinking beverages? Well, if you do some research, you will find one travel bottle for your trip.
Conclusion
There are countless advantages to getting a travel bottle when you are ready for your upcoming trip. From saving costs to being eco-friendly, travel bottles work as life savers. Make sure to pack travel-friendly bottles for future trips and say bye to your heavy liquid vessels to rest in the past.