Europe has become an ex-pat hot spot with thousands of people moving to Europe from all over the world. From good healthcare systems to low crime rates and high GDP, some European countries are ideal for families with small children, students, and digital nomads. Regardless of your line of work or marital status, you'll find your place under the sun somewhere in Europe. If you're planning to move soon, here are our top European countries to look for your home in.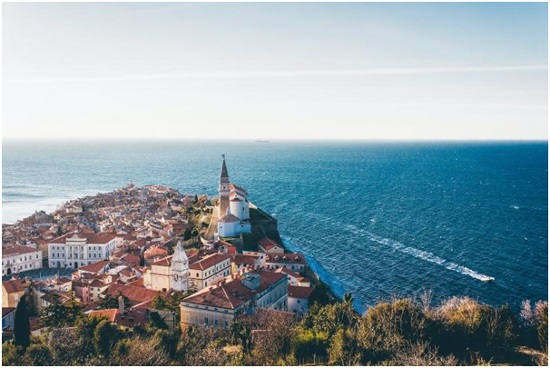 Malta
A tiny archipelago in the central Mediterranean – Malta – has been attracting people from across Europe and other continents in recent years. Thanks to its geographical position and the fact that Malta gets over 300 sunny days a year, it's quickly become expats' favorite place to move and start their new lives on the island. If you're looking for a country that comprises quiet rurality and cosmopolitan urban life, Malta is an ideal choice. Having only around 500,000 residents, this European archipelago nation is only 15 km wide and 30 km long, allowing you to drive across it in less than two hours. With prehistoric temples, fortresses, and a plethora of island life entertainment, Malta ranks very high among Europe's best countries to live in.
Slovenia
For ex-pats who look for affordability, walkability, and safety, Slovenia is the country to move to. Ljubljana is the capital of Slovenia and is very eco-minded, unlike the neighboring countries' capitals. Tech companies all over Europe moved their businesses to Slovenia, and digital nomads didn't wait for a second to think about relocating either. If you have kids, you'll be happy to know that Slovenia boasts an impressive educational system with locals speaking up to four languages, including English. You will experience all four seasons if you move to Slovenia, as the climate is relatively mild and diverse. Occasional snow in the winter with warm sunny days in the summer makes for an ideal life. Rich in national parks and very close to Croatia and Italy, Slovenia is a little piece of heaven you'll enjoy exploring. Spend your weekends outdoors admiring Slovenia's caves, mountains, rivers, and lakes. Without worrying about tourists overcrowding you.
Montenegro
Another country in the Balkans – Montenegro – found its place on the list of best European countries for ex-pats. This charming seaside country is slowly gaining popularity among tourists across Europe and wider. While people from neighboring countries made Montenegro their primary summer getaway destination, now you can see tourists from across Europe come and spend their summer vacation in Kotor, Tivat, Herceg Novi, Budva, and other popular seaside cities. One of the main reasons for ex-pats to move to Montenegro is affordability. You can find very reasonable Montenegro house prices in many popular cities. Settle in with your family by the sea and have a fresh start in one of Europe's most charming countries.
Switzerland
Are you looking for a country with exceptional work-life balance, clean streets, and low crime rates? Switzerland has it all and offers much more. Enjoy the world's most beautiful ski slopes and outstanding average annual salaries that go up to $203,000. Your kids will have the chance to go to renowned international schools while relying on the world's best healthcare systems. In Switzerland, you will feel safe, and get the wanted stability and financial security.
Iceland
Iceland is among the top 20 European countries in healthcare, education, and economic development. Did you know that Iceland has been ranked the safest place to live? On top of that, if you're a nature lover, Iceland's mesmerizing views will leave you in awe. Bare in mind that you'll need a valid visa to move to this European country. Also, before you pack your bags and move out of your old home, keep in mind that settling in Iceland might be a bigger challenge than living in other European countries considering the weather conditions and the locals' reserved nature.
Portugal
When looking for the best European countries to live in, you cannot miss Portugal. The exceptional quality of life, fantastic education opportunities, great economic development, and favorable climate, are the main reasons people move to Portugal. On top of that, it's very cheap offering super affordable living expenses outside of Lisbon. Expats who moved to Portugal claim that they've been welcomed wonderfully, with the locals being very open to welcoming foreigners. You can stay in Portugal visa-free for up to 90 days. If you choose to stay longer than that, you'll need a long-term visa. The Golden Visa is another option for wealthy ex-pats.
Final thoughts
Settling in Europe can be a wonderful life opportunity that will allow you to explore and get to know the new country in the best and most detailed way. If you're planning to move to Europe, choose Slovenia, Malta, Montenegro, Switzerland, Portugal, or Iceland to start your ex-pat adventure. Each of the countries has unique culture and history, offering plenty of outstanding experiences and opportunities to broaden your horizons.