Every travel enthusiast knows Peru is one of the most popular South American destinations. That is mainly because it is a field with mysterious and breath-taking landmarks such as Machu Picchu. Even though the most popular attractions require climbing ruins, it is not the only thing that you can do while there. Peru has so much more to offer than people think. If you are thinking about venturing off to Peru, here are 8 things you shouldn't miss out on.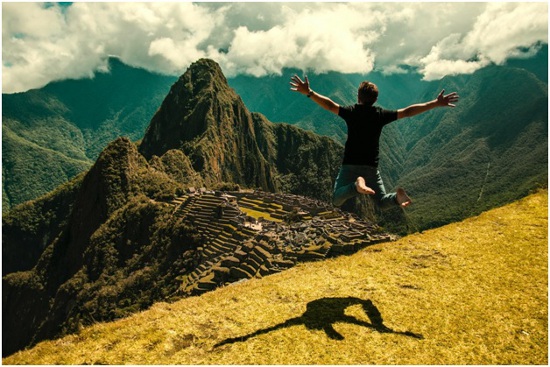 Find a Way to Machu Picchu
As we have mentioned above, the most popular attraction that you shouldn't skip out on is going to Machu Picchu. The magical Inca ruins will take you through the accent path between magical mountains leading you to the secret city. Their amazing trails will be a once-in-a-lifetime experience that everyone visiting Peru has to experience. One of the most popular ways of exploring this magical city is by hiking through the Inca trails. For those adventure lovers, there is a four-day walk over the famous stone stairway. If that is not your thing, there are less harsh trails that will lead you to the goal. But if you are someone who loves horses, you can take a horseback ride and explore parts of Machu Picchu you wouldn't normally get to see.
Get The Most Out Of Lima
As a lot of travellers often get lost in the magic of Arequipa and Cusco, Lima often gets overlooked. What a lot of travellers don't realise is that Lima has so many amazing things that you can do. One of the most popular activities is exploring the breath-taking vineyards and white water rafting in Lunahuana. If you would like to do something more cultural, you can explore the buildings of Tarma hark and go back to the pre-Columbian times. Another adventure that you should take on is walking through the colonial town toured by the famous Inkan Milky Way.
Hike And Climb Every Mountain You Can
If you are an adventure lover, the best thing that you can do to get that adrenaline rush, there are so many heart-pumping trails that you can climb. One of the most popular ones is the snow-covered peak of the magical Cordillera Huayhuash. It will present you with some of the most challenging mountain climbing trails in the world. But if that is too much for you, there are many treks that you can take that will give you that outdoor adventure that you are looking for.
Meet the Scary Mummies of Arequipa
For those who like more historic exploring rather than going on adventures, something that you should definitely check out is the mummies. Arequipa is known to be Peru's most charming colonial city mainly because of the Baroque city centre that will wow just about anyone. Santa Catalina is possibly the most magical attraction that city has as it is lined by blue terracotta and a labyrinth of cobbled alleys, but what is hiding in the museum is what will make your experience even more exhilarating. In that small museum, there is a grisly secret that those who don't know about will miss. That museum houses mummified remains of young victims that were offered as human sacrifices back in the day. The most poignant of the mummies found nearby is the Ice Maiden Juanita.
Try Out Volunteering
Over 70 per cent of those who travel to Peru are going there on a mission, and that mission is to help those in need. There are so many volunteering programs that you can choose from that will suit your lifestyle and skills that you have, but the most popular is the English teaching overseas program.
Sleep In A Pod Overlooking Sacred Valley
Another amazing experience that you should definitely commit to is sleeping in the famous pods. Even though there are a few places in the world where you will be able to sleep in a glass pod that is on a side of a 400m cliff, one of the most popular locations is at Cusco. There you will be able to fall asleep to scenic views of the Sacred Valley.
Drink A Pisco Sour
Even if you are not a big drinker, trying the amazing pisco sour is a must, even if it's just a sip. Your trip to Peru simply won't be complete without it. This cocktail is usually made by using Peruvian pisco, syrup, egg whites, lime juice and Angostura bitters.
Explore the Real Amazon
Lastly, something that you have to do when you are visiting Peru is exploring the real Amazon. What a lot of people don't realise is that Peru is the only place where you can experience Amazon in all of its different forms. You cannot miss out on the Manu National Park. That is the place for over 1000 bird species as well as over 200 mammal species. But walking though it is not the only thing that you can do. You will be able to paddle canoes along the breath-taking crystal-clear waterways. If you are someone who likes to photograph, this trip is something you can't miss out on.
As you can see, there are many things that you should check out when a Peru, but they are not the only things that you can do. That is why you should ensure that you have enough time on your hands and give Peru a proper chance to take your breath away.