Mortgages are a contentious topic, especially considering how much they impact personal finances. However, they remain the most frequently used financial vehicle for homeownership.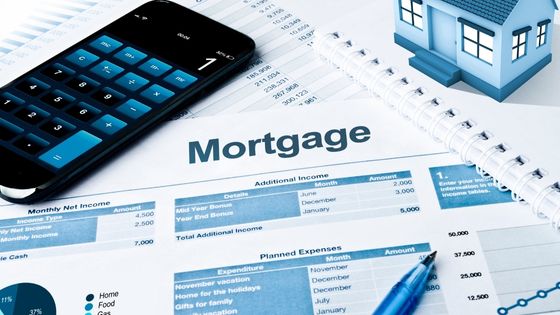 If you are getting ready to purchase a home, consider the following factors to find a mortgage that fits your budget.
Determine Your Purchasing Budget
First and foremost, begin by calculating your available funds and create an idealized budget. Today, calculators exist that simplify these figures, calculations, and derivations. Input your yearly income and your overall debt load, making sure the numbers are accurate.
After tabulating the sums, the calculator will show you what is within reach. Generally, the mortgage's principal and interest should consume less than 36% of your monthly income. However, exceptions can be made in certain circumstances, so speak to a financial advisor if you have questions.
Start Saving for the Upfront Costs
When a home is bought, the mortgage and down payment are only a few of the associated expenses. In addition to these, there are also closing costs and maintenance ticket items.
Unless you have money in the bank, these could break an otherwise satisfactory deal. Make sure that your savings account can satisfy any unanticipated expenses that pop up after you close on the property.
Remember, it can be advantageous to put down more for the down payment if it is a possibility. Since you can tap this cash instantly as home equity, there is little risk involved. If you put a larger amount down on the property initially, you can get a lower interest rate for the remainder.
Evaluate the Mortgage's Term Length
Typically, the term length of a mortgage will be either 15 years or 30 years long. Longer terms carry higher interest rates, adding to the total amount charged. On the other hand, a shorter term will be more expensive to finance on a month-to-month basis.
Nevertheless, the lender will compensate you for the added carrying costs by furnishing a lighter interest rate. As a result, your final investment will be less than it would have been if you had chosen a 30-year term.
Weigh the Merits of Multiple Mortgage Types
Special circumstances may qualify you for additional programs, further lowering borrowing costs. For example, if you are a member of the armed forces, you can probably get a VA loan.
People who want to move to a rural location can utilize the USDA's loan program. Furthermore, these programs often include more lenient lending criteria, making qualifications easier.
Low-credit score borrowers might benefit from the FHA program, owing to its leniency. Currently, they only ask a borrower to furnish a credit score of 580, and they only need to put down 3.5%.
Cultivate an Understanding of Interest Rates
Interest rates are the price you pay to borrow cash, so they are crucial to understanding. Otherwise, you will overpay from the beginning to ending your loan term. Fixed-rate mortgages do not fluctuate, so the amount you pay never changes. For additional stability, these loans are usually the preferred choice among first-time buyers.
Adjustable rate mortgages often provide lower rates at first, so you do not have to pay as much originally. After the initial term expires, the rate begins floating, and it can increase, decrease, or go sideways. The floating rate will adjust if national interest rates rise since you took out the loan. On the contrary, a falling national rate could lead to an even cheaper rate for you.
Work with a Mortgage Broker
Finance in general is an esoteric topic for many people. So there's no shame at all in seeking expert guidance when it comes to choosing a mortgage.
You can do an online search to find mortgage brokers or home loan specialists in your area. For example, search "Queensland mortgage brokers," or a location nearer to you, to find experts who will help you apply for a home loan.
How to Select the Ideal Mortgage When Buying a Home
Before authorizing a property deal, ensure you fully understand the financing details. Insufficient comprehension of financial terms can result in negative outcomes. Nevertheless, use the above tips to choose the best mortgage for you.