Sometimes the best spot for golfing is marred by a lack of appropriate terrain. It is in such situations that artificial putting greens come into play. While turf is not identical to the grass of a proper golf course, it can be a boon for getting in some practice time when heading to a course or gold flub is unfeasible. Provided below are five solid tips when it comes to trying your clubs on an artificial putting green.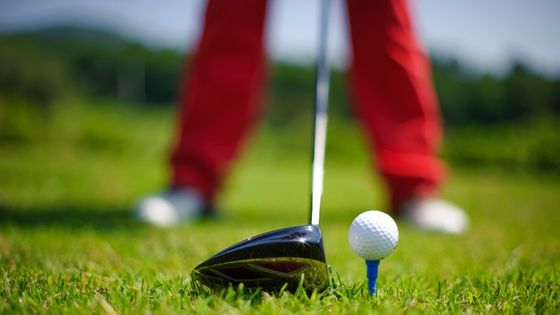 1. Putting
One of the most valuable benefits of having putting green turf is that you can practice your putting game without needing to force an opening in your schedule to hit the course. Having a little bit of a course to call your own means that you can have a realistic green to putt about on your own time.
Consistency and repetition are crucial to this putting-you need to master basic putt shots before you can dominate the sloping terrain of a proper golf course. If you can dedicate at least 25% putts on your first shot, rather than subsequent ones, you are bound to shave four of five strokes from your game.
2. Always Keep a Scorecard Handy
Keeping your scorecard will allow you to better figure out where your performance excels and worsens among various course features like recoveries and three-putts. For instance, if you are often three-putting within 4″, you can figure out that you may have an issue with speed or aiming at a point found closer to the hole.
3. Exercise Along with Your Practice Sessions
Do yourself and your score a favor and start a session off with 5 to 10 minutes of exercise before teeing off. It is also important to note that these exercises should be related to strengthening the muscles used for the specific type of game you are working on. If you do things right, you will greatly diminish the chance of pulling a muscle and likely gain a small benefit to your play. When you consider that you are playing golf, even the smallest advantages can make the difference between a gold-medal performance and a silver-medal one.
If you are worried about injuries from playing through rain, quality greens are waterproof, drain quickly, and are free of mud.
4. Work On Your Weaknesses
If you are installing an artificial putting green, you likely have some experience with golf; as you accrued that experience, you figured out what your sore spots are. Use your putting green as an outlet to hone and upgrade your weaknesses. Look into practice drills that are geared toward your problem areas and try to work in at least 20 minutes of drills as often as possible.
5. Remember to Have Fun
Unless you often bet on the winner of a match you play in, you should remember that golf is a sport-a game that is intended to make you enjoy your time away from work. You should also remember to keep that spirit of fun in mind when you undergo your practice sessions and maybe even let your turf double as the venue for a cookout that just happens to feature a friendly tournament.
Want to Up the Challenge?
This information is mostly for those golfers who are plotting out their new green.
Bunkers. Bunkers demand you manage your speed and putting lines. A course with bunkers can inform your skills while dropping your scores.
Uneven surfaces. Add some slopes, slants, and mounds to spice up your short game.
Multiple holes. While not every yard can support them, anyone interested in a sweeping putting green should add multiple holes to better reflect a true golf course.
The Final Round
There are several pieces of advice when it comes to golfing on an artificial putting green. While you should use it to improve your putting game, always keep a scorecard during sessions, warm up with relevant exercises before starting, dedicate your practice time to shoring up your weaknesses and remember to enjoy yourself and your time on the green. If you can remember to keep these points in mind, you will have a better time playing, improve your scoring and never lose sight of golf as a way to relax.