If you want to go abroad but don't want to go too far, then Singapore is the answer. You can relax for a while enjoying your vacation after spending a lot of time working. In addition to tourist attractions, there are many choices of hotels for a staycation in Singapore with facilities with a pleasant atmosphere.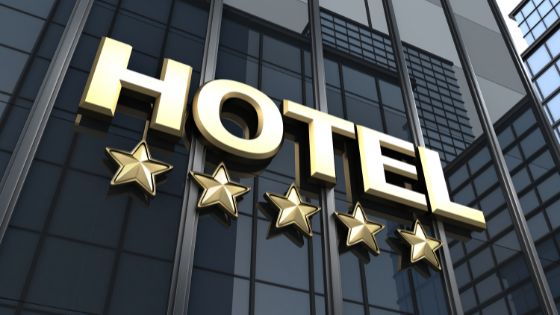 One pretty good location is near Bencoolen MRT Station. Bencoolen Hotel is in great demand because besides being close to the transportation center, it is also close to shopping centers and other tourist attractions. Not only that, but this hotel near Bencoolen also holds discounts through Traveloka of up to 50%. No need to worry, because this hotel is a charming 5-star hotel. So, let's take a look at some 5-star hotels near Bencoolen MRT Station you can choose.
1. Ascott Raffles Place
One of the 5-star hotels near Bencoolen MRT Station is Ascott Raffles Place. The hotel is about a 30-minute walk and an 8-minute drive from Bencoolen station. What is interesting is that this hotel uses a heritage structure from 1950 and was once the tallest building in Southeast Asia.
The hotel has also been certified SG Clean with a good level of cleanliness. In addition, this hotel is also close to Merlion Park which is an icon of Singapore. There is 24-hour security, gymnasium, restaurant, infinity swimming pool, business center service, and a living room you can use anytime.
2. The Capitol Kempinski Hotel
Another hotel option is the Capitol Kempinski Hotel. The hotel has 155 rooms with a beautiful classic modern concept. To get to this hotel, it takes about 8 minutes to drive from Bencoolen station via Bras Basah road.
You can pamper yourself at the luxury spa provided by the hotel, or recharge and enjoy the atmosphere at the restaurant and bar in this hotel. There are rooms and suites that you can use such as classic rooms, executive suites, Stamford suites, Bidwell suites, and heritage suites.
3. Hotel Fairmont Singapore
Another hotel is close to Bencoolen station in Fairmont Singapore. The hotel is about 6 minutes from Bencoolen station via Bras Basah road. The hotel has about 778 rooms and suites equipped with public facilities such as 2 swimming pools, a 24-hour gym, 6 tennis courts, a spa, a restaurant, and bars.
Some of the rooms and suites that you can use are Deluxe harbor, Fairmont room, signature suite, deluxe room, signature salon suite, and many more. Each room is equipped with LED TV, living room, bathroom amenities, wifi access, balconies, dining areas, and many more.
4. Hotel Naumi
Alternatively, you can choose Hotel Naumi which is about a 6-minute drive from Bencoolen Station. The hotel also has an SG Clean certificate with a good level of cleanliness. The concept used is also quite unique, namely using a natural concept with floral motifs.
There is a rooftop swimming pool, sun terrace, restaurant, bar, fitness center, and many more. The hotel also provides a dry cleaning service, a non-smoking service, a 24-hour front desk, and airport transfer.
5. Grand Park City Hall
You can also choose Grand Park City Hall which is about 8 minutes away from Bencoolen station. This hotel is also close to Singapore's Civic District and Central Business District which you can visit.
You can have an outdoor barbecue party and the hotel will help you prepare every ingredient and tool. In addition, you can also enjoy breakfast in-room with bonus rewards given by the hotel.
Those are some 5-star hotels near Bencoolen MRT station. You can also book other hotel rooms through Traveloka so you don't check in easily when you arrive at the hotel. Now Traveloka also holds a flash sale every Friday and Saturday with discounts of up to 50%. So, secure your room with a great sale now and take a vacation!