When you are looking to purchase the best refrigerator for your large family, there are a lot of essential attributes you need to consider. The Godrej refrigerator models are the best 2022 you can get from the Indian market. There are countless models available in the market for you to choose from. The fridge price is found to be in a very affordable price range. To help you gain an in-depth insight, here are the things to consider while buying Godrej Refrigerator for a large family. Keep reading to know more!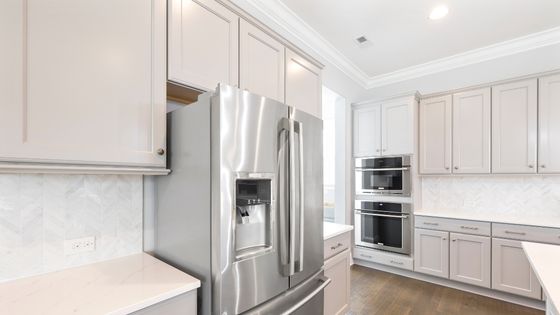 ● Capacity
The capacity of a Godrej refrigerator is expressed in litres. First, figure out how many people live in your household before purchasing. A refrigerator's ability to hold food is affected by this. A fridge between 150 and 250 litres would be ideal for a couple with one child. For a family of four or five, a refrigerator with 250 and 500 litres capacity could be just right. Two people and two children can get by with a fridge that holds 250 to 350 litres. A refrigerator with 550 to 850 litres is necessary for a large family of six to seven people.
When looking for the latest Godrej fridge, it's also wise to consider how much room you have at home. You can always look at its dimensions to ensure the refrigerator will fit in the designated area. Leave at least an inch of space at the fridge's top and back for proper heat ventilation. Also, make sure the Godrej refrigerator doors have enough clearance to open.
Getting the refrigerator inside your house may be challenging if the stairs or elevator are too small. This is a significant consideration before deciding on the model to buy.
● Unlike Direct Cool Defrosting, this one doesn't become frosty.
Refrigerators can only function with a system that allows cold air to move across the various storage areas. Natural and without convection, this circulation is managed by direct cooling methods. Therefore, it has to be defrosted often by hand. These freezers use less energy and are more affordable than other options, making them a viable option for this application. If there is no frost, then there is no ice to melt. Electric fans are used in these Godrej refrigerators to ensure that the cool air is distributed evenly throughout the appliance.
This method eliminates the risk of freezer burn by preventing the formation of ice inside the individual parts. Fridges consume more energy than direct-cool freezers, so everyone needs to opt for good quality at a reasonable fridge price. Yet, they are more expensive since they utilize fans. Maintenance has become easy with the frost-free refrigerator models.
● Power ratings
Energy Efficiency Ratings (star ratings) and Energy Efficiency Ratios (EERs) are used to rank products on their efficiency in terms of energy use (Energy Efficiency Rating). Calculate the yearly kilowatt-hour (kWh) consumption of your model.
The yearly savings for a 1-star fridge price are about Rs. 300, whereas the savings for a 2-star refrigerator are around Rs. You may save up to Rs. 1,200 per year with a 3-star rating and more than Rs 1,500 per year with a 4-star rating. A yearly savings of up to Rs. 1,800 is possible with a 5-star rating. Make sure to verify the EER label's legitimacy by ensuring it has the blue and green Bureau of Energy Efficiency (BEE) seal. By doing so, you can cut a lot on power bills effectively.
● Compressors
Compressors control the internal temperature of a fridge. They play a pivotal role in enhancing the performance of fridges. Keep in mind that smaller Godrej refrigerators typically use traditional compressors, while larger ones use inverter compressors.
Everyday compressor
These compressors operate at very high speeds initially before gradually slowing down. Even if there is no cooling loss, they will keep running at full speed and turn off only when the desired temperature is reached. That's why periodic ticking sounds are coming from your Godrej refrigerator.
Variable Compressor Voltage
Compressors with variable-speed inverters may respond to changing cooling demands by operating at the optimal fridge price with high speed. It's only after cooling is stopped that they pick up speed. It might lead to a reduction in energy use.
Check for the latest fridge price on Bajaj Mall and purchase a fridge online at no cost EMI and zero down payment. Apply for the Bajaj EMI card to get more lucrative pre-approved benefits. Visit the Bajaj mall and place your orders online today!