There are many different types of popular wall decor to use for decorating your walls. You can decorate with abstract art, murals, paintings, stencil art, or even with paint. No matter which popular kind of wall decor you use, it needs to make a statement.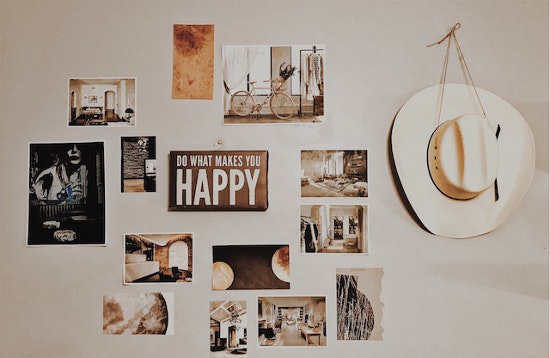 While you are free to choose the wall decor and enjoy the decor that impacts you the most, many favor wall decor that remains to be the most popular. So when you are looking for the most popular kinds of wall decor, keep the following 5 most popular kinds of wall decor in mind.
1. The popular Mirror
No matter which room you decide to have the mirror, it needs to make a statement. A great example is hanging large mirrors or a group of smaller mirrors together. This will provide the room with a focal point that is balanced and crisp but will not take away from other areas. If the mirror is significant, then there will be more to talk about.
To make the most impact, ensure that the mirror is at eye level. When the mirror is at eye level, the viewer can view the depth of the mirror. Seeing the depth of the mirror then allows the viewer to see the entire reflection of other objects in the space.
You can integrate a variety of mirror shapes and sizes and even different designs. Plus, depending on the design or size of the mirror, you may even be less expensive than other wall decors. So when you are out shopping for wall decor, keep the mirror in mind as a great art piece that is budget-friendly.
2. The Wall Gallery
When you are having a difficult time deciding on which wall decor to use, you can easily incorporate the popular wall gallery. A gallery wall decor creates an effect that provides an asymmetry design that enhances the art when the borders are the same size, color, and backing.
If you want you can change it up and include a mix of art that includes illustrations, photos, and paintings. This will help to create a contrasting fusion of art. You can also try incorporating calligraphy and other media types. There are many types available and range from many different cultural inspirations.
3. The Metal Print
The metal print is a popular piece of art decor that can be displayed indoors and outdoors. The panels are .45 inches thick and have rounded corners that will not allow any accidents and which will allow the design to be enjoyed continuously. The surface of the metal can be a color or metal and the tone can be a solid or pure tone. Once the tone is selected, you can enjoy a nice finish that is either matte or glossy.
4. Oversized Paintings
Hanging a photograph or painting can grab a lot of attention and help to turn your space into a focal point. You can try mixing black and white into your small space or incorporate abstract art with color. Your oversized painting can also be covering all of the walls or even have two separate paintings next to each other. This can provide impact and color as it draws the viewer in.
5. Add Some Rugs
If you have items that provide some ruggedness, you can easily create custom wall decor and have them hanging on the wall. These items can be a carpet or rug that entails a color, texture, and pattern that will develop into an ideal decor. Also, ornaments can be used to impress your guests. Some antique items will be able to create a conversation.
Conclusion
When you are incorporating wall decor, you should feel comfortable with the decorating you include. Plus, no matter what type of art it is, your style needs to be reflected by it. Hopefully, the five wall decors above will inspire you to integrate them into your space. When you do incorporate your popular wall decor, you will be able to enjoy nice conversations with guests by telling them the story behind it and the reason why you chose your pieces.