Are you having a hard time choosing the right RTA cabinets? Are you feeling confused? We can help you with the process. Our guide will walk you through the tips you can follow to choose the best RTA cabinet.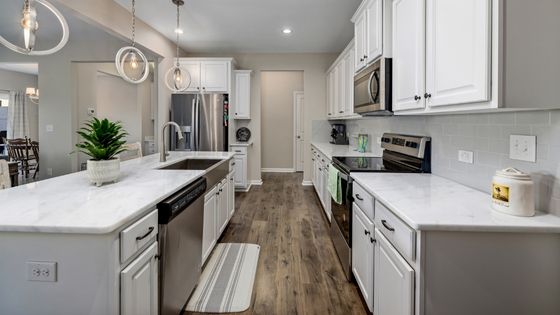 A functional and tidy kitchen is something that every homeowner wants. They struggle to get a kitchen, which improves cooking effectiveness while being pleasing to the eye, at the same time. RTA kitchen cabinets that can occupy almost half of the wall in the kitchen, play a significant role in making this dream come true.
Here are the best tips and tricks you can follow to find the best RTA cabinets wholesale.
1. Check Its Durability
People believe that RTA cabinets aren't durable. But that is not the case. Just as any other cabinet in the market, there are fake RTA cabinets. Some of them are not made of quality materials. Hence, they have shorter lifespans.
Keep in mind that you will store your kitchen items in the cabinets. If you choose a cabinet that will get damaged within a short time can be a waste. When you choose durable kitchen cabinets, you will not have to spend hours on their replacements and repairs.
The RTA cabinet that you are choosing should be made of plywood or wood. Test it to know if it is made of these materials as it will ascertain its durability. Durable kitchen cabinets will easily be able to withstand the weight of kitchen items.
Humidity and heat in the kitchen might make the cabinets fade and expand.
2. Know What You Want
With a range of RTA cabinets wholesale in the market, you should put your money in the right place. So, you should know what you really want when you are getting RTA kitchen cabinets.
Don't compromise on the cabinet style that you want for your kitchen. A good quality kitchen cabinet will last for a longer time. Hence, it is crucial to choose the cabinets that come with the best features.
When selecting the kitchen cabinet, check its opening and closing. It is best if you are able to open and close the cabinets effortlessly. You should buy a cabinet that has softer closing mechanisms.
The cabinet frames are important. They are important for the performance, stability, and durability of kitchen cabinets. Good RTA cabinets come with hardwood frames. You also have the option of choosing a frameless RTA cabinet. If installed properly, they can be functional.
The interior of the cabinet has to be smooth enough. Make sure that you can avoid possible injuries from the sharp edges of the cabinets.
3. Purchase Online
With time, technology is advancing and you will not have to travel a longer distance for purchasing RTA kitchen cabinets. Using your laptop or smartphone, you can check out the RTA cabinets wholesale that are available online.
Many RTA cabinets might be available at an affordable price. This is because the sellers offer discount coupons for attracting more buyers. There are a few sources over the internet that will let you create DIY kitchen cabinets.
Following the online RTA kitchen cabinet buying guide might lead to time and waste. It is always better to choose a credible seller to buy your kitchen cabinets. This will help in saving a lot of time and money.
Buying cabinets online is a convenient process. Place your order at a site that is credible and has a good reputation in the market.
4. Select the Right Dimensions
The sizes of the RTA cabinets are important. With the right dimensions, the RTA cabinets can't improve your kitchen. Learn about the regular dimensions that can help in fitting the RTA kitchen cabinets.
Many things help in getting the right measurements of the cabinets. One of the main ones is to check the space where you are planning to place them. In case you don't have kitchen cabinet installation experience, you can hire someone for it. They will give you the right dimensions. In fact, they will also help in understanding the number of RTA cabinets that will fit into the space.
5. Ask for Door Samples
Think about what would you do if you get the exact opposite of what you are ordering. It can be really frustrating.
So, an important tip for finding the right RTA kitchen cabinet is to ask for door samples. If you order a sample door, it will help you understand how the cabinet is going to be.
If there is any issue, you can correct it at the right time. In case the cabinet style doesn't match the kitchen style, you can look for another RTA cabinet. After checking the door sample, you might change your mind. In case your RTA cabinet seller is unable to provide you with a door sample, you should avoid it at all costs. It will keep you from being defrauded and choosing the wrong cabinet.