Distance learning education in India is currently one of the most preferred modes. As it is a very new concept, we should always take some measures before choosing distance education. So we should always consult someone who is very experienced in this field, like Distance Pathshala, which provides the best universities.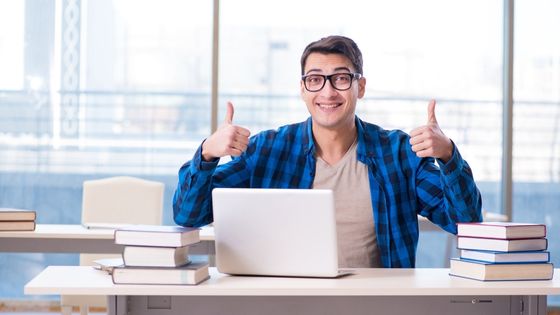 What is Online Distance Learning Education?
Online distance learning happens through mobile or laptop screens. There are hundreds of authentic & reputed universities that provide degrees through distance learning. This era of distance education makes it a lot easier and more interesting for people who want to study and work at the same time. And what could be better than earning a qualification just by sitting in your home or anywhere around the globe? These distance universities have well-designed portals that provide different facilities for students who opt for learning remotely. They have a management system on their websites, known as LMS.
In Online Distance learning education you learn through both live video and recorded lectures.
Students are also provided with different modules for each subject, and for more preparation, they also get sample papers & extra study material in the form of pdf.
Study material is available on their dashboards.
They held a lot of virtual seminars.
There is a section for a chat on their portals where you can ask any question or interact with the professor.
How are you as a learner?
It is good to know how you, as a learner, decide whether you are a good candidate for distance education or not. Knowing ourselves is the first step to knowing which mode suits us more. This approach to education might be very new age and modern, but it can turn challenging if we don't know the pros & cons of it. We also have to understand that distance learning might not be the best mode of learning for every student wanting to pursue higher studies. There are many drawbacks as well. When we choose online distance learning, we take on a very big responsibility for self-study. Which requires self-drive, discipline, and persistence. These things take a lot of effort and motivation.
Benefits of distance learning education in India
Here, are some benefits of doing distance learning education in India with Distance Pathshala.
Convenience: Distance education equips students by giving them the freedom to organize their everyday schedule. Online distance education allows you to learn at your own pace. This also allows you to function in everything related to university life from wherever you are in the world, as these distance education portals provide discussion forums where you can chat with your professors or put questions. Now, this adds another benefit, now you don't have to take the pressure of being on the same page as your peers or feel embarrassed when you ask any questions that you think do not make sense enough and become hard on yourself.
Cost: Whenever we take admission, the first thing we always ask ourselves is, "Is the money we're spending equal to the same value or not?. "Every university offers degrees at different costs. Generally, students who want to pursue higher studies don't earn and are dependent on their families. So, when choosing the best distance-learning university in India, you have to be very clear about what cost is affordable and is really in your budget. All in all, overall, online distance education is less costly than any on-campus university. In terms of transportation, distance education is much cheaper as you don't have to move from one city to another.
Flexibility: Distance Education gives you a chance to get the knowledge at your preferred time from wherever you are. The other best thing about online distance learning is that you will not miss as many lectures as you can while attending a regular university for one or another reason. This is one of the best gifts of distance education, as now anyone, whether a working student or homemaker, can pursue higher studies. As we already know, there was a time when working students were not able to study further because they had to earn for themselves. So, all those people who are out there and still want to continue their studies while they are working can easily do so now with the help of distance learning, which was just impossible with regular colleges & Universities. Many homemakers are very dedicated to taking care of their families but wanted to complete their higher education at the same time. Distance education is a boon for them because now they stay at home with family & continue with their education.
Earning a degree in the renowned profession
With distance pathshala, you can easily earn a degree in a renowned profession that is authentic just by being at home. Distance pathshala always gives preference to students' careers and their futures, which is only possible by having a valid degree. And the first step is a university that has proper accreditation. Not all institutes, which are opening every day across India, are qualified to provide a valid degree, which is very important from students' career points of view. So for regulating these thousands of universities, we want some organization. University that is recognized by the university grants commission, or UUGC, and distance education bureau is considered the most valid. University grants commission regulates every bit of the education system. They do regular inspections and make reports in every university and college. UGC has a proper panel for this intense process. Distance education bureau is another government body under UGC that maintains the standard of online distance education. All the Distance universities should have the approval of DEB for providing online distance education. NAAC also known as the National Asseligibility Accreditation Council, is another body that gives rankings, and its ranking is generally based on management, student support, extracurricular activities, Teaching-learning, research, and infrastructure. Its accreditation is very important, as for UGC approval, the college should have a NAAC ranking and accreditation.
India's top distance education university
These are some of India's Top Distance Education that are most reputed.
Indira Gandhi National Open University.
Delhi University distance learning.
Amity University ODL.
NetajiSubhas Open University
Sikkim Manipal University
Dr. Ambedkar Open University
Jamia Millia Islamia Center Open University
Madhya Pradesh Bhoj Distance education university
IMT Open University
Symbiosis Open University