In its simplest form, digital marketing is the use of digital channels to promote or sell products and services. Digital marketing goes far beyond just that, however. It has evolved into a complex discipline that uses a variety of channels and tools to help businesses reach and engage with their target customers.
Digital marketing encompasses a wide range of activities, including search engine optimization (SEO), social media marketing, pay-per-click (PPC) advertising, email marketing, content marketing, and mobile marketing. While some activities are more popular than others, all forms of digital marketing are important for businesses wanting to reach and engage customers online.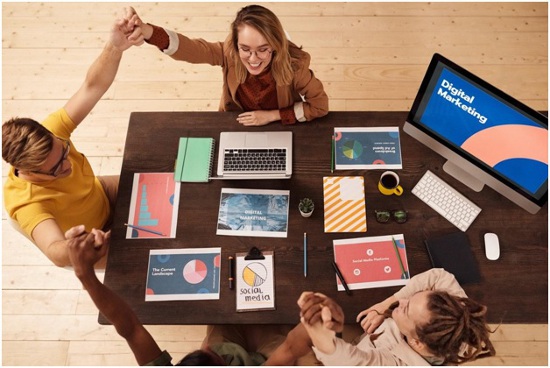 Types of clients to target
There are many different types of clients to target when starting a digital marketing agency. Focusing on local businesses is a great place to start, as they often don't have the same budget constraints as larger companies. Another great option is to focus on specific industries that are growing quickly, such as e-commerce or health and wellness. Additionally, targeting small businesses that are looking to expand their reach online can be lucrative. Whatever route you choose, make sure you understand your target market and what needs they have. This will help you create effective marketing campaigns that resonate with your audience.
When you're starting a digital marketing agency, one of the most important decisions you'll make is selecting your target niche. Without a clearly defined niche, it will be difficult to get clients and grow your business. So how do you go about selecting the right niche for your agency? Here are a few tips:
Choose a niche that you're passionate about. This can help keep you motivated during challenging times.
Identify the needs of your target market. What are they struggling with? What are their biggest challenges?
Choose a niche that's growing. There's no point in choosing a niche that's shrinking or saturated. Look for niches that are growing and have room for more players.
Research the competition. How many other digital marketing agencies are targeting this same niche? What kind of services do they offer?
Methods to find potential clients:
When you're starting out in digital marketing, it can be tough to find clients. However, there are a few methods you can use to find potential clients.
One way is to reach out to businesses that you think could use your services. You can do this by looking for companies that are in a similar industry as you, or by targeting businesses that have a high web presence.
Another way to find potential clients is to attend events and meetups related to digital marketing. This will allow you to network with other professionals in the industry and learn about new opportunities.
Finally, you can also use online resources such as job boards and online directories to find leads. By targeting specific industries or keywords, you can increase your chances of finding potential clients who are a good fit for your services.
Approaches to pitching your services:
So you've decided to start a digital marketing agency. Congratulations! But before you can start landing clients, you need to know how to pitch your services. Here are three approaches to pitching your digital marketing agency:
The needs analysis approach. This approach starts by asking the client about their current situation and what goals they hope to achieve with digital marketing. You then use this information to create a proposal that outlines the specific services and solutions you would provide to help them meet their goals.
The solution-based approach. This approach focuses on showcasing your agency's strengths and capabilities and highlighting the unique solutions you can offer clients. You'll want to make sure your proposal is tailored to the client's needs, and that you can back up your claims with case studies or examples of past work.
The price-based approach.
Use the meeting scheduler app:
The meeting scheduler app is a great way to get clients for your digital marketing agency. It can help you manage your time and keep track of appointments. The app also makes it easy to connect with potential clients and schedule appointments.
Are you looking for a way to get more leads for your digital marketing agency? If so, you should consider using Picktime. Picktime is a tool that allows you to schedule meetings with potential clients. It's easy to use and it's free for up to three participants.
To use Picktime, simply create an account and add your services. You can then set up your availability. Picktime will send out notifications to the participants and they can easily RSVP online.
Picktime is a great way to get more leads for your digital marketing agency. It's easy to use and it's free for up to three participants. Plus, it helps you schedule meetings quickly and easily.
In conclusion, if you are looking to get clients for your digital marketing agency, it is important to remember that networking and relationship building is key. You should also make sure that your portfolio is up-to-date and that you are actively blogging and contributing to industry publications. Finally, don't be afraid to reach out to potential clients and let them know what you can do for them. By following these tips, you should be well on your way to growing your digital marketing agency.