The Islamic holy scripture, the Quran, contains a slew of social and moral guidelines, one of which is a call to modesty. To most Muslim women, modest dress means covering one's body and avoiding clothing that is excessively tight, see-through, or has a low neckline that exposes too much flesh.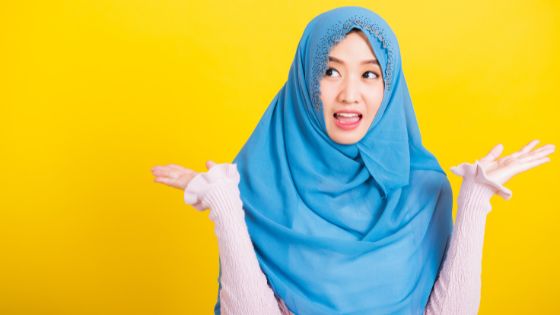 Other people's misconceptions regarding Islamic attire include the idea that Muslim women must dress in drab or dowdy clothing. In reality, there isn't a singular method to wear modestly for a Muslim lady. A Muslimah may follow the rules of their religion while still being herself with their loved ones, colleagues, acquaintances, and other members of society. Empowering the contemporary Muslim woman may be as simple as finding a way to combine modesty with authentic self-expression, and this is something she can do with ease because to the abundance of alternatives that are readily available on the market.
Hijabs, shaylas, al-amiras and dupatties made of cotton cloth may be used in many creative ways to dress up your attire. To help you develop a trendy yet modest Muslimah style wardrobe, here are some helpful fashion recommendations.
Set closet with basic fabrics
A good place to start is by building a wardrobe of modest, versatile essentials that you will wear over and over again. With long sleeves, high necklines and broad, wide-leg slacks, these are some of the essentials for any Muslimah's wardrobe.
For a Muslimah, there are some materials and cuts that may be deemed timeless.. Cotton is a good example of a fabric that can be both conservative and fashionable at the same time. It's trendy, but not too tight-fitting across the chest region, with the empire-cut style. An empire cut dress with a waist tie is an option, but a belt may be worn over it if you like.
Gulf nations have warm and dry climates which actually demand some basic material like cotton, linen, rayon and silk. These fibres would keep you light and comfy in even hot weather. It also protects the skin from irritation of sweating.
Colour combinations
For example, you may change the colour of your hijab by adjusting the colour of your scarf or other head covering. The veil may be adorned with a splash of colour, or you can choose to integrate additional colour into your clothing.
For example, a forest green hijab may be paired with a lime green dress or olive long-sleeved top and slacks to create a fun and unique look. You may also wear a tunic and leggings in neutral colours, but contrast them with a wildly colored hijab. Don't be afraid to play around with colour if you want to put together an ensemble that is both stylish and understated.
You can choose printed cotton fabric to create a day to day hijab. But if you want something specific for events, then picking georgette silk is highly advisable with multiple colouring.
Pick different patterns and designs
When it comes to patterns and textures, the possibilities are almost endless. Your clothing will seem more sophisticated while still being modest if you make a few little changes to any of these.
Look for long skirts with pleats or panels, as well as shirts with bow ties or cravats. If you want to stand out from the crowd, choose a dress with a distinctive design such as paisley or pinstripes or a houndstooth or plaid pattern. A wool turtleneck or a textured notched-collar jacket worn over another top is a great way to convey artsy and antique vibes. Styles that are comfortable for you but also make you stand out are important to consider.
Wearing different style with blend of fabric would make you stand out of rest and you can be modest while adhering with protocols.
Conclusion
Break the stereotypes about being in a simple and particular look with these styling tips. Choose a comfy, trendy yet custom look for countries like Iran, Iraq, Oman, Saudi arabia and etc. pick a fusion of Islam tenet and confidence of fashion while being confident.
If you are looking for some quality fabric and textile then check out the Fabriclore. Here you will get a grand variety of fabrics like cotton, georgette silk, linen and many more.