There shouldn't be any restrictions on what you can or cannot wear, even if it's crucial to adhere to any established dress code. Do you know? A Men's Leather Jacket also lies in the category of casual and classy wardrobe style. The current trend is smart casual, which gives you the opportunity to blend your personal style and interests into your daily attire.
In this post, we'll provide you with some of the greatest smart-casual outfit suggestions for men that work in any situation.
Casual Dress Code
The strict formal clothing code is no longer as obvious. Considering how slick and useful the new normal is, it's time we adopted it.
If you want to adopt a smart casual dress code, it is all about being fashionable, cozy, and presentable. The spotless blazer worn with impeccable chinos and loafers is the focal point of the smart-casual ensemble. Double-breasted blazers provide men who like to be daring an extra edge. Smart casual differs from traditional business formal in that there are many different wardrobe basics that can be used to create an ensemble. Sweatshirts, jeans in smart casual, hoodies, and other casual essentials can all be incorporated, giving you the freedom to wear your favorites.
How The Smart-Casual Look Actually Originated?
Almost no one historical period can be identified as the birthplace of smart casual. Some people contend that the 1980s' biggest trend was the smart-casual dress code. But the phrase "smart casual" was first used as a single term in a newspaper in Iowa in the 1920s. The Davenport Democrat and Leader was the title of the newspaper.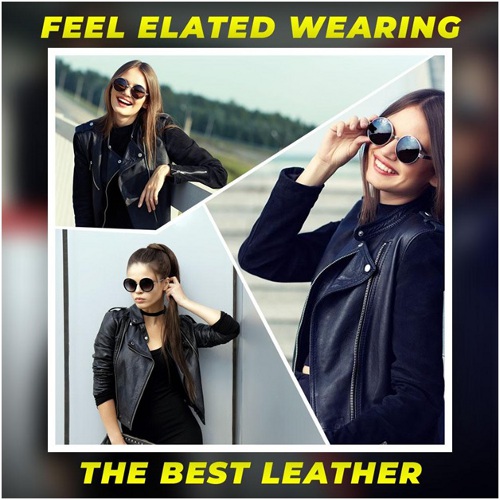 There was little to no understanding of business casual in the beginning. Either you wore too much or not at all. As a result, the introduction of the smart casual dress code was not well received by the general public. It caused confusion at first, but as more and more individuals adopted this new norm, it finally replaced formal business.
Influence of the Casual Outfits
The advent of fashion influencers on social media is one of the best developments for the fashion sector. They provide appealing looks that keep fashion alive in everything from streetwear to business clothing. Smart-casual styling strategies have a significant impact on social media. One of the few instances of bloggers utilizing smart casual attire is through transition videos, sponsored posts, and styling videos.
Additionally, runway models have evolved into style icons who dominate modern fashion with their appearances. The popular dress code is smart casual, which gives these models the freedom to try out any style. Young men update the smart casual look every day by dressing in their preferred pair of khakis and various leather jacket styles.
High-end companies have introduced specific lines of clothing in recognition of the smart casual dress code. Their models will be seen wearing blazers and denim in the most fashionable ways imaginable! By layering a sweater over a collared casual shirt and trousers, you may create a preppy look. The style is unavoidable and ideal for any dressy-casual occasion.
Restaurant-Appropriate Smart Casual Attire
When eating out, consider your attire as well as the food. You undoubtedly don't want to damage your meetup's initial impression. Pick a jacket and slacks in vibrant colors and a white undershirt for a relaxed yet polished look. Close one button and let the others operate naturally. With a new pair of sneakers, you'll be walking around radiating confidence.
Also, Mens Leather Jacket is one of the most casual outfits for winter evenings. Put on a stylish watch to add even more style to make a good first impression! This design is appropriate for young males who enjoy experimenting with modern color schemes. This outfit is essential for a man's capsule wardrobe due to its adaptability.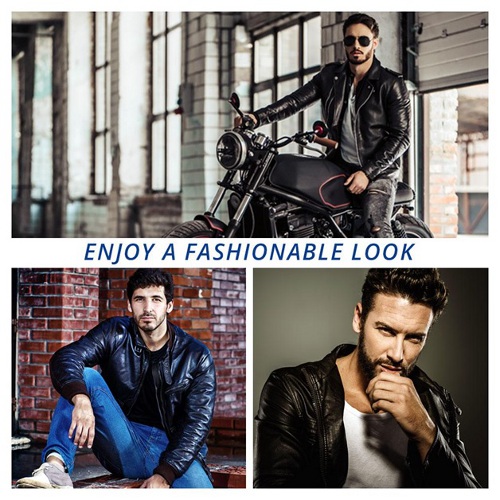 Wedding Dress Code
A classic illustration of a semi-formal event is a wedding. Thus you must pull off an extraordinarily smart casual outfit for the day. You won't regret adding some color to your ensemble, we promise! Put on a pair of slim-fit green jeans and a white button-up shirt. Put on a stylish pair of black loafers to complete your flawless appearance.
As a gentlemanly gesture, let the collar buttons fall open and add a silk pocket square.
Work Travel Outfit
It's not just about wearing coat pants to the office. Frequent business travelers need to look their best because they frequently represent their firms. Although looking good when dressing for travel is crucial, comfort should always come first.
Choose a collared T-shirt in a dark color from your closet. Choose a pair of straight-leg khaki pants to go with the dark-colored top. For a casual yet fashionable airport style, match your outfit with a pair of tidy shoes. You're ready to leave if you put on a peacoat!
A Relaxed Pant Suit
Are you one of those people who avoid dressing up for work? Don't worry, your decision is now popular!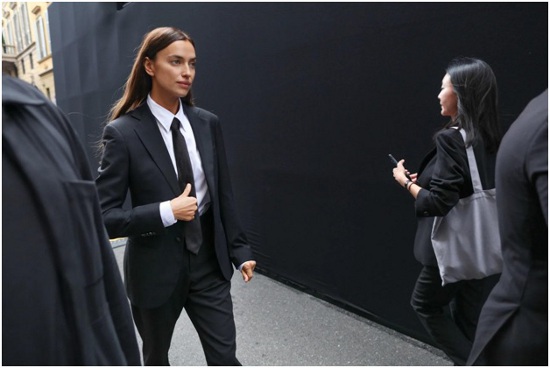 Choose a darker-colored suede leather trendy jacket for a more relaxed appearance, and wear it with khaki pants. Put on a pair of lace-up shoes with a small heel while trying to keep the color scheme as neutral as possible. Due to their sophisticated and easygoing style inside a formal setting, these shoes will soon become the focal point of the ensemble.
Wearing Business Attire
The hardest to execute but perhaps the simplest to put together. If you know how to style one, smart casual dress codes can make for quite stylish work clothes.
Put on a wool vest over a neutral-colored workplace shirt. On chilly days, this vest keeps you warm and adds a retro touch. Put on a blazer in a dark hue for that extra touch of style. What could be better for the bottoms than khaki pants? Khaki straight pants are always a good choice, especially for sophisticated casual attire.
The look is already complete, so there is little need to accessorize. Avoid scuffed and tough shoes in favor of a pair of leather loafers for a dressier appearance.
Checkout casual and classy Leather jackets and more attires at Prime Jackets.