There's no denying that a birthday present ought to be a token of your love, appreciation, and respect. However, if you are looking for a romantic birthday gift, then you had better scale up your search, and go the extra mail to find something totally unique that will swoop her off her feet. Easier said than done, though. The key to finding a gift every woman deserves lies in finding something meaningful, one-of-a-kind, and genuine to her character. This surely sounds like a challenge, but not none that cannot be done. For that matter, here are some of the best birthday gift ideas that would definitely leave that "wow" factor! Read on.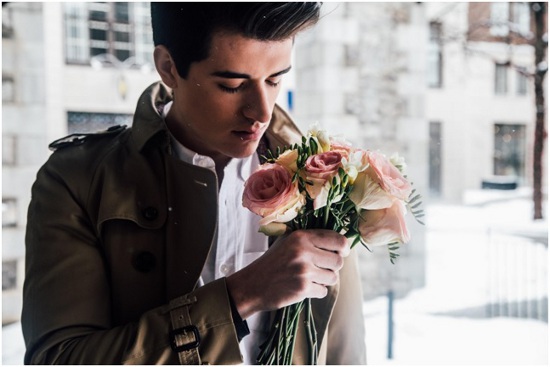 A flabbergasting bracelet
Nothing says "I love you" more like jewelry. Picking out the best and most ideal piece of jewelry can be rather a daunting task because you need to look into the style, design, and material. However, getting a silver bracelet with a few delicate embellishments will be a good choice. What's more, you can never really make a mistake with a birthday gift selection if you get a quality piece of jewelry as they are long-lasting and make a memorable stamp. Maybe you could choose one that has a small heart pendant, for instance. Silver jewelry pieces represent a traditional but also personal gift choice that would undoubtedly wow any person.
A bouquet of captivating flowers
Selecting a gorgeous bouquet with striking blooms won't leave anybody plain-hearted. Seize the opportunity to wish your loved one a happy birthday by buying delightful birthday flowers. Ask your florist to arrange for you the most romantic floral selection suitable for your partner and wish her a unique happy birthday this year. Anything from stunning pinkish roses to pampering orchids, carnations, or gerbera, mix up a colorful and cheerful floral arrangement that will utterly swoop the person you care for. Sending birthday flowers to the person you love the most is a great way to show them how much you care and make them feel special on their birthday.
A lush perfume
Even though most people reckon that perfume is something a person should choose on their own in order to test it, to see how it smells on their skin, and to see whether the perfume goes with their character, etc. Hence, choosing perfume as a birthday presents is a very challenging task. But not an impossible one. Aim to pick the scent that in some way resembles the person you are picking it for. If you know she doesn't like flowery scents, then goes for fruity ones. Getting perfume for a birthday present is truly an exquisite and dazzling option because it's both a personal and opulent manner of showing your love and respect.
A spa getaway
One of the most romantic gifts you could even envision is going always together. Buying a plane ticket for an exotic island resort might be too far-fetched and costly, but nobody is stopping you do go somewhere for a weekend. Spend some quality time together for her/his birthday and unwind together in a spa. Dedicate the whole weekend to indulging in massages, saunas, champagne, and other delights. Not only is this a perfect birthday gift because you have the whole weekend to enjoy in each other's company, but you can make it an adventure by going for a stroll around the spa resort, tasting local produce, and going wine tasting.
A subscription to romantic dance classes
What better way to show your partner that you love her to the moon and back than by enrolling in dance classes together? If you have two left feet, but your partner absolutely adores Latino or traditional classes, as a birthday present this year, pay a monthly fee for dance classes at a nearby studio and go to them together. There's nothing as sensual, romantic, sexy, and intimate about learning how to dance in a proper manner. Learning some of the stylish and traditional dance moves will help you bond even more, plus dancing can be a good form of exercise. One more plus to enroll in dance classes as a couple.
A voluptuous bottle of wine
If you are looking for luscious ways to suspire your loved one for her or his birthday, try finding an elegant bottle of expensive and quality wine. This is not a classical gift, on the contrary, selecting a voluptuous bottle of wine for someone who will know how to cherish this gift is a difficult task. Take time to choose the best wine possible, try a few sips, ask professionals, and once you find the most ideal flavor, the person would surely be stunned. If your partner is not into exquisite wines, then just get one bottle of traditional wine rather than spending hundreds of dollars on a top-notch one.
Custom photo art
If you are looking for a way to commemorate and stamp your love, why not surprise your partner this birthday by creating a costume piece of photo art? Nowadays, in this high-tech digital world, fewer and fewer people take the trouble to print out the photos they have taken, they just leave photos on their smartphones or merely post in on social media. Create a custom art photo that she or he can hang on the wall and cherish forever. Mix snapshots or photos you have together, create a lovely collage, or design it however you wish and frame it in a glorious picture frame. This artistic birthday gift will leave a sweet and sentimental notion they will truly appreciate.
An engaging book or a practical e-reader
Knowing your special someone to the core will make it easy to find the most romantic birthday gift, however, if your partner is into books, the search might be hard. For the book lover in your life you can always get an intriguing crime novel or a dazzling travel book, but make sure you get a new bestseller to ensure that they don't have the copy already. However, if your romantic partner is a cool tech-savvy individual, you can get the latest e-reader on the market, for example, the Kindle Paperwhite. Amongst numerous new abilities, with this amazing gadget, your partner can enjoy reading the newest book titles on an amazing glare-free and waterproof display.
A cozy throw blanket
No matter f the cold weather is approaching or not, if your other half is a home décor enthusiast, a good birthday present would be a comfortable and sleek throw blanket. Firstly, throw blankets have a plethora of purposes, besides cuddling under it together and watching a romantic comedy, you can use them to cover your sofa, as a soft underfoot, as a stylish home décor utility, and for many other things. Fair to say, cozy and chic throw blankets are a great gift for everyone. Don't be stingy and aim to get a dreamy and comfortable throw blanket, but if you don't want to spend more than $50, you can always find a wonderful option for less than $30.
A must-have curl wand
A girl needs to look meticulous for her man, and if you are not sure what would be the best gift for a girlfriend, try getting her a creative curl wand. This small gadget is a masterpiece in the hairstyling department. Not only will the lady be able to masterfully curl her hair, but she would be ready for a hot date in a blink of an eye. This innovative little gadget heats up quickly, it's easy to use, and makes the painstaking process of styling the hair easy-peasy. A perfect birthday gift for anybody who keeps a watchful eye on the looks.
A pampering box
Celebrate the birthday in the best way possible – by pampering your loved one all the way through. What better way to show your partner how much you care than by setting up a gift you've designed all by yourself. Get a pampering box where you could place all the things you know she would like and use. Start with a small bottle of champagne, and mouth-watering chocolate, place a soothing facial cream, add aromatherapy candles, and a pair of sexy lingerie. You can also insert a ticket to her favorite theatre show as a cherry on top. Designate a box full of goodies you know she would use and enjoy most.
A gift card or voucher
In the end, if nothing works, or you are not really sure of whether your partner would love the gift you have chosen for her, you can always get a gift card or a voucher at some designer shop. For some, it's both tiring and nerve-wracking having to walk around the shopping mall for the search. Save yourself the burden and let the birthday boy or girl choose whatever they want or need. In this way, you won't have to face the trouble of having to return or replace the gift if the size or fit is not right. Plus, if they are in anyway thankful, they would know how to cherish this gift.
There you have it, a sleek and fantastic list of great birthday ideas you can buy for the person you love and surprise him or her on this special day.