Raksha Bandhan is a Hindu event that honors the bond and purity of a brother and sister's relationship. Rakhi, the sacred thread, unites a brother and sister in an unbreakable bond of love and trust. All brothers and sisters quarrel and bicker and are partners in crime, yet they love and respect one other deeply. Raksha Bandhan is a festival that honors their incredible friendship.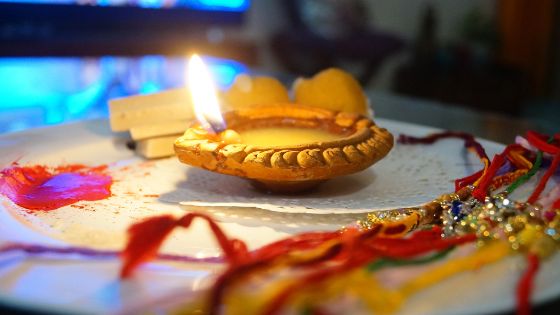 Raksha Bandhan is the ideal time to tell your brother or sister how much they mean to you, and what better way to display your affection than with an excellent gift? As a result, we've compiled a list of Raksha Bandhan presents for kids to assist you in making your decision. Choosing the right present for the festive occasion of Raksha Bandhan can be a wonderful way for brothers and sisters to express their love, understanding, and gratitude for one another. It's possible to achieve a balance between giving something that's both memorable and useful.
Comic books:
Comic books are among the most underappreciated rakhis presents for children under 3ten. It allows children to expand their vocabulary. Furthermore, the comics' graphics and conversations assist kids in visualizing, which functions as a brain stimulator. You can send rakhi gifts online to your siblings place without leaving your home.
Accessories and Jewellery:
Jewelry is a favorite among females. You can purchase a lovely jewelry box and fill it with various fancy earrings, multicolored necklaces, appealing rings, and vibrant bangles. You can also use headbands, bracelets, hair clips, and rubber bands as accessories. She will adore this gift and will always appreciate your thoughtfulness.
Personalized Backpacks and handbags:
Your sister will adore having a fashionable purse. When selecting a handbag for her, remember her favorite color; you can even get a personalized bag with her name printed or embroidered. You may also give her a customized backpack as a present.
Dolls or a Doll Set:
Your sister must have a lot of dolls, yet they never seem to be enough. Dolls are a favorite pastime for girls. Contribute to her doll collection by purchasing her favorite doll and clothes and accessories for her dolls. You may also acquire doll furnishings to help her enjoy her playtime.
Games:
Games are quite popular among children. So, as rakhi presents for younger siblings, choose a fun game to keep them occupied at home. Purchase board games such as ludo, snakes and ladders, monopoly, or a gaming console for them.
Art Materials:
Washable crayons, glittering markers, paints & brushes, and pencil sets are excellent present ideas. You may also include a 3D coloring book to bring the colored images to life. Your sister's mind will be blown away by this amazing present.
Toys:
Every child's best buddy is a toy. Apart from being entertaining, it aids children in their early developmental stages. Having a variety of toys to play with at home helps children develop their cognitive and motor skills. Choose remote-control cars, marvel toys, and Chota Bheem small toys for boys. Choose a lovely dollhouse or stuffed cuddly animals for girls.
Tents to play in:
When it's raining outside, kids have little choice but to stay indoors. Purchase a brightly colored play tent to keep smaller siblings entertained when imprisoned in the house. As toddlers learn to explore the inside of the house, playing tents will make remaining indoors more enjoyable for them.
Gadgets:
Boys, too, are technology enthusiasts. You'd be spoilt for choice with the variety of available options, such as remote-controlled cars, monster trucks, headphones, Bluetooth speakers, and fidget spinners. So go ahead and buy any device you want…your brother will undoubtedly enjoy it.
Toys for Children:
Soft toys are a favorite of little girls, and they can never get enough of them. Your sister probably has plenty of soft toys, but she won't mind getting another, especially if it comes from her dearest brother. You can get her a plush elephant toy, a panda plush toy, or any other toy she wants.
Boards Games:
You can give your brother a chessboard, a ludo board, a soccer board game, a monopoly game, or other indoor games if he likes them. He'll be grateful for such a thoughtful present! You can order rakhi gifts online and make your siblings feel amazing.
Stationery:
Purchasing stationery things is a useful rakhi gift. Younger siblings, however, avoid the mundane and uninteresting types of stationery. Animal-shaped erasers and rulers, mermaid pencils, colorful pens, sketch pens, cartoon compass boxes, and bags are available for purchase. Keep an eye on them as they carry these amusing stationery items to their schools and cherish them.