Unlike the classic home, the mobile one is not that simple to decorate. Many people prefer even not to start the whole planning and just live in the conditions provided by the manufacturer. Yet, once you decide to decorate your living room to your preferences, you may find numerous ideas on specific portals like mobilehomelife or Pinterest. This article will help you to learn where to start and what you should do next.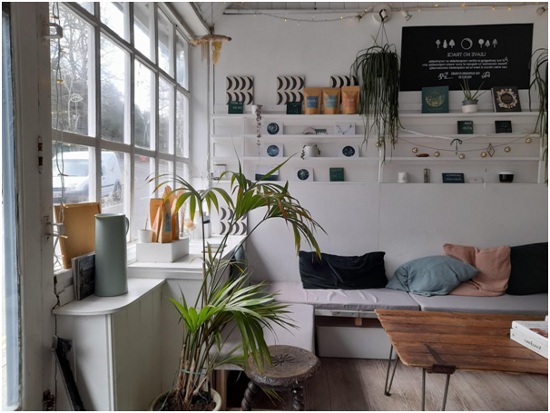 Problems You Have to Face
Before we start, let's dig into the possible problems you can face while decorating the living room of your mobile home. Don't worry, once you run through this list, you may understand that some flaws can be turned into benefits with the right planning. Here they are:
Narrow space in the room. Think of the mobile home as a tiny house. It will add a new level of coziness. Also, you will not be able to create the atmosphere of a gigantic castle inside, and you can make it really homey;
Low ceilings. This is a con of any mobile home. Yet, just think about how much money you can save once you decide to decorate it. You don't need that much material or workforce;
Low level of natural light. It can be bad news for those homeowners who work from home, but you may still increase the coziness level by adding more lights inside. Try to think about this possible problem in advance, and place your home in a sunny spot;
Not standard traffic flow;
VOG wall panels.
Living rooms in mobile homes are usually small, with odd pathways used as an advantage with smart planning. You may start with the flow between rooms when you create a design. Following a few simple rules, you will easily turn the oddity of the planning into a unique sign of creativity.
Helpful Tips for Decoration
The living room is usually the first room your guests see, where you spend many hours watching TV or reading books. Small space does not mean that you can't be creative. The first thing you have to do before you start planning is to get rid of all the clutter in the room. Throw away everything you don't need. Now you can release your imagination.
Traffic patterns
You have to understand how you can enter and leave your living room and easily get to the kitchen and bedroom. One of the beneficial features of the living room is the accessibility to other rooms. If there are too many chairs, tables, or decorations on the floor, you will simply block the space and entrances. The more accessible room will be, the bigger and lighter it will look.
Centers in your room
Your living room must have several focal points to make it look bigger and brighter. One center will do no good for mobile homes. Visually divide the room into several and properly put the accents. One of the most popular options is to use a fish tank as the point. Yet, it can also be an artificial fireplace or piece of art.
You can organize your furniture in the same way. Your focal point can be a sofa that stands out from other décor due to its color or shape. Don't overweight the room.
Place for conversations
While planning how your living room will look, think about the most popular activities people do there. Usually, this is a place we hang out with our family and friends. We chat with each other coming home after work, eating snacks, and drinking beer or coffee, based on our preferences. You need a cozy place for all the people that live or come to the house.
Make sure that these people have where to sit or even lay down. The big sofa and armchairs will be what you need. If you don't have much space, you can create a corner with a fluffy carpet so everyone can sit. If you have the TV on the wall, move the sofa to face the TV.
Walls
The manufacturer has already taken care of the type of your walls. Usually, they are either VOG (vinyl on gypsum) or tape and texture. The most popular is VOG since it has wisely created the design of vinyl layers on gypsum. These walls are 0,5 inches thick usually. Basically, they are simple to install due to their light weight. You can choose the color and pattern before you buy the house.
If you have already bought it and don't like the color, you can paint it anything else. The colors are crucial for the whole atmosphere of the colors. Since these homes are not that big and light, you can use light colors. Pay attention that it is not easy to paint VOG panels, and it is better to pick a specific type of paint or even hire a professional.
Add colors without using paint
You don't have to paint the walls if you want to add color. You may use wall decals or stickers, for example. You can use pieces of art or even fabric to add new colors there. Decorations like vases or flowers in the room will add more colorful accents. Your couch and pillows can become the center of the room due to their brightness.
Living Room of Your Dreams
The living room in the mobile home is similar to any living room in a classic home. It is where you can relax after work and on the weekends. The cozier you make it, the more homesick you will be while you are away. Concentrate on colors, proper room accents, and wisely divide areas. Re-read the article before you search for inspiration on specific portals for mobile homes. It will help you to save energy and money. Think about your ideal home and make it happen!