You just ran into an issue with your broker. Perhaps, you deposited the money in your account, executed a trade, made a profit, and now your broker is not letting you withdraw funds. Maybe they are asking you to meet a requirement that you think never existed before or was not communicated by them. They think they have the right to withhold your withdrawals and profits until you meet their platform requirements. What do you do about this situation? You might want to report it to Crypto Conduct Authority and get help.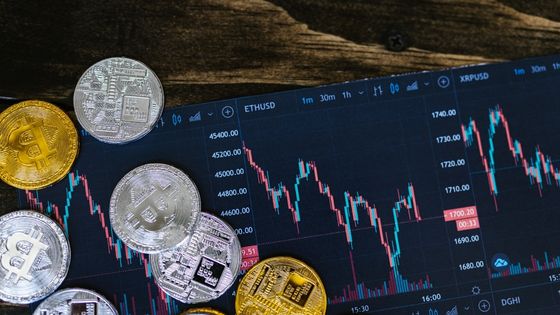 However, before you do that, there are certain things that you will have to keep in mind. Let's take a look at them.
You Can Only Report Members
The first thing you have to know is that the organization exists for both, traders and brokers. Just like you are a member of the organization, the broker can also be a member. However, if you are dealing with a broker that is not a member of the organization, you will not get any help. It is similar for you as well i.e. if you are not a member of the organization, you might not get the help you need to resolve your dispute. Therefore, it makes sense that you choose your broker from the lists that have been provided by Crypto Conduct Authority.
The good news is that you get access to all the valuable assets from CCA without paying them anything. The membership costs you nothing so there is no reason why you should be waiting to sign up and become a member. If you have picked a broker from the list of CCA members, you are surely going to get the help you need and deserve.
45 Days to File a Complaint
This is yet another important thing to keep in mind. If you have run into an issue with your broker who happens to be on the list of reliable brokers from CCA, you should file a complaint as soon as possible. You have 45 days from the day of disagreement to take matters to the organization. If you don't do it within this period, you might not get the help that you need. Furthermore, once you have taken the complaint against your broker to Crypto Conduct Authority, you will have to wait for 5 more days for all the processing and investigation to take place.
You can't expect things to happen overnight. You will never get your money back overnight or have the issue resolved this fast. Do keep in mind that you will have to provide all the details needed by CCA to prove your side of the case. Also, you can't forget that the authority will also listen to the side of the broker. After that, it will get the help of its committee that will use their professional knowledge to come up with the best resolution to the dispute.
It Won't Always Be What You Want
If you look at the term dispute resolution, you will realize that it will not always be exactly what you want. Dispute resolution is just the process of reaching a point of agreement that both parties agree to. It might not be exactly what you had thought. What it really means is that in some cases, you might see that the verdict is going half-half to both parties. If you get something out of the verdict, the broker might also get some. Don't expect things to happen your way. Yes, you do have the authority to refuse the resolution if you want.
Final Thoughts
Before you build any false hopes, it is also important to mention here that CCA is not a regulatory authority that would get the broker banned or sealed. It is also not going to represent you legally in the court—that's not the job of this organization. It provides with free dispute resolution services to protect not only traders' but also brokers' interests.