Are you considering a solo vacation? One benefit of traveling alone is that you are able to discover new places at your own pace, without having to wait for travel companions to catch up. The schedules and needs of others won't overwhelm you. Plus, you get to spend more time at the landmarks and attractions that are most interesting to you, as well as enjoy beautiful scenery.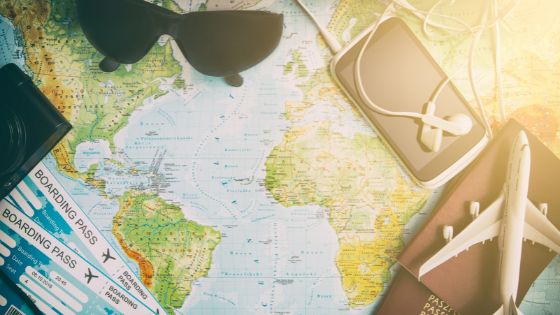 Even if you know no one in the country where you will be traveling, you may feel nervous or uncomfortable about the possibility of traveling alone. You can stay safe when you travel alone by taking the following precautions. Below are some tips:
Arrive during daylight hours
Most travelers begin their trip at a hotel or hostel when they arrive in a new city. Arrive around midday so that you can see the neighborhood you will be staying in firsthand. You can always tell if an area is safe in daylight. It's easier to spot unsafe areas in daylight. Arriving in the daytime has many practical advantages as well. Taking your time to find your accommodations will make it easier for you to find your accommodations if you don't like them.
Reach your first accommodation
Any new country that you enter can be intimidating, especially if you do not know the language or local transit system. Don't forget to give yourself plenty of time to get to and from the airport. As you get used to their system, you will need it. If you arrive late at night, you may want to take a taxi rather than the transit system to be on the safe side.
Keep your belongings safe in the hotel
In the case of items that don't fit in my safe, I put them in a bag and lock it with a luggage lock. My luggage is typically locked so it looks like I do it regularly as opposed to one bag with a lock, which might draw attention.
Leaving valuables in your backpack that are locked in your room is also not a good idea. Make sure to lock your larger bag instead. A suitcase or duffel bag is much harder to steal unnoticed.
Plan for emergencies
Traveling should never result in a medical emergency, an accident or a robbery. However, if an unfortunate event occurs, it is smart to know who to contact. Before you travel, check local hospitals, police stations and crisis centers. Learning emergency phrases in your destination's language can help you if you need help while traveling internationally.
Ensure you have received the correct vaccinations before you leave by visiting your doctor or a travel clinic. You should pack any prescription medications you may need, face masks, hand sanitizer and mosquito repellents before you leave. Do your research about the safety of your destination's drinking water, fresh produce, and dining establishments in order to avoid getting sick during your trip.
Travel hassle-free with a trolley bag
Traveling requires checking your luggage to see if it can handle rough handling and weather changes. Considering all these factors, it is absolutely necessary to choose a good suitcase or trolley bag. Numerous luggage brands offer a wide selection of travel bags on the online market. Therefore, for all you travellers out there, go ahead and get your favorite trolly bags.
Prepare for your trip with a map
This is a natural step for someone like me who loves maps. You should look at one even if you don't love maps to get an idea of where you are. If you examine a map of Toronto, you will find that the lake is south no matter where in the city you are, and that the CN Tower is situated right next to the lake. You can find it by turning around. Ask someone where the lake is if you can't see it. Most people don't know north from south, but locals do. New York City and many other cities can be grouped according to their major landmarks using the same logic.
Keeping Your Valuables Safe
When you venture out, bring only what you need – like your phone, a debit card, some cash, a copy of your passport and an ID. Be sure to keep these items in a secure, visible bag. Bags containing these items shouldn't be put down or out of sight.
A photocopy of your passport should be kept on hand in case your original is lost or stolen in an emergency. Store the copy of your passport in a safe place separate from where you store your actual passport. You might also want to leave a copy at home with a family member or friend. When traveling by train, bus, or any other mode of transport, it is also important to stay alert and to keep your belongings close at hand. The hotel safe is a good place for storing extra cash, jewelry, passports, and other important documents.