If you're struggling under the weight of debt, you're not alone. As of September 2020, more than half of American citizens were suffering the impact of COVID-19 and 75% were worried about paying their bills. You may still be fighting to cover your monthly debts. However, help is available.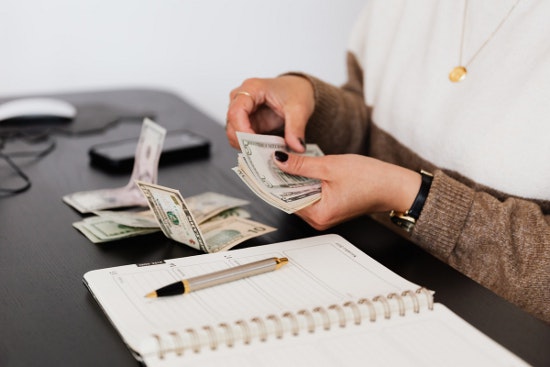 Rent or Mortgage
Should you know in the middle of the month that you may be late paying your rent, contact your landlord. Landlords have bills, too. Find out if they will
Take a partial payment and let you catch up
Pay a few days late
Lower your monthly rent
If you have a lease in place, the third option may not be possible. However, you should be ready to have your apartment inspected before you make this request. If you can show that you are taking good care of the property and are not leaving them with a lot of damage or a big mess, you will have a stronger case to ask for time and flexibility.
Reach out to your mortgage holder as well if you believe that you will be late. Be prepared to pay late fees to make up for late payments. Accepting late payments does take extra work on behalf of those who process your payments.
Food
Free food from the food bank may be available; the pickup times for this help can be onerous, especially if you are the only adult in the household. Do check on free food options for any children in the house, such as free lunches or take-home backpacks that will provide food for the weekend. Keep an eye out for local restaurants that offer free lunch in the summertime; many local restaurants offer a simple sandwich or piece of pizza.
Do be sure to sign up for SNAP benefits. If there are senior citizens in your household, there may be free grocery pickups at local senior centers. Many churches host a free lunch on different days of the week; there may not be anything that you can take home, but you can at least feed your family a hearty meal in the middle of the day.
Utilities
Once rent and food are covered, you may need help paying bills to keep the lights on. Contact your utility providers directly and get on the budget program so you have an idea of what your bills will be each month; many folks do fine in the winter with their electric bills but struggle to cover AC bills.
Do everything you can to avoid late fees and returned check fees. If there's a minimum payment due, make it your goal to at least cover that by the due date so you can avoid wasting money on those late fees.
Vehicle
If your car is under 100,000 miles, look into a refinance. If you have three years yet to pay, consider getting a 6 or 7-year loan on your vehicle to lower those payments. It may cost you more in interest over time, but lowering your car payment can give you the cushion you need to meet your other obligations until your financial situation improves.
Consider also sharing a vehicle or borrowing a car from a loved one. You may have an elderly relative or friend who has a car that doesn't get driven often. In exchange, you may be able to help them around the house or with heavy yard work. Again, this is a temporary situation. However, if it can save you a monthly car payment, this work may be time well spent.
Credit Cards
If your credit rating has taken a hit and your interest rates are climbing, contact your cardholders and ask if they will raise your credit limit. Don't spend the available monies; having a bigger gap between what you can borrow and what you actually owe can help your credit rating.
List your credit card debt by the smallest total balance and see if you can qualify for a 0% APR card that will let you roll over debt. While the interest is low, pay down as much of that debt as possible and look for the next card you can use to roll the remaining balance.
Keeping a roof over your head, keeping the lights on, and keeping your refrigerator full may be taking all of your resources right now. There is help available for your necessary expenses. Take advantage of services available both from the government and local charities; give back when you're able.